Healthy and Delicious Carrot Muffins using whole ingredients and naturally sweetened. These muffins are soft, moist, filling and extremely satisfying.  Adaptable for a Candida Diet!

When I first started my journey with candida I remember feeling paralyzed by what to eat. Food truly felt like the enemy and each meal choice had me paralyzed. Snacks were particularly difficult, especially if I was on the go. I couldn't just pop into Trader Joes or Whole Foods and find something that fit the diet.  It felt as though I just had to go without.

Gluten Free Carrot Muffins
That's how this recipe came about. I found that so many of my personal chef clients felt the same way when it came to snacking, at a loss of what to do. These muffins became a lifesaver to myself and my clients who found it difficult to stick to a Candida Diet. They're perfect because they satisfy your cravings for both breads and sweets, 2 things that you typically have to avoid.  Plus, they're a great source of fiber too!

Not on a Candida Diet?
No problem! Xylitol is the recommended sweetener for those on a candida diet, since it doesn't spike blood sugar and won't feed yeast (in small amounts).  If you aren't following a candida diet, feel free to use coconut sugar in equal amounts in its place.
I hope you enjoy these muffins and that they keep you feeling full and satisfied!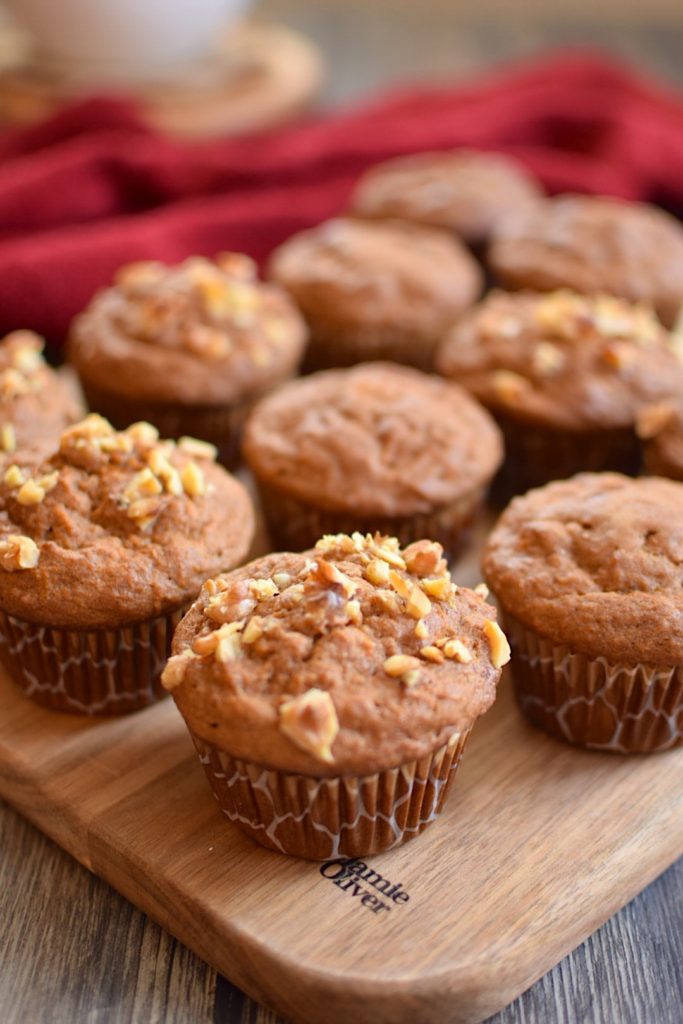 Specialty ingredients for this recipe:
Gluten Free Carrot Muffin Recipe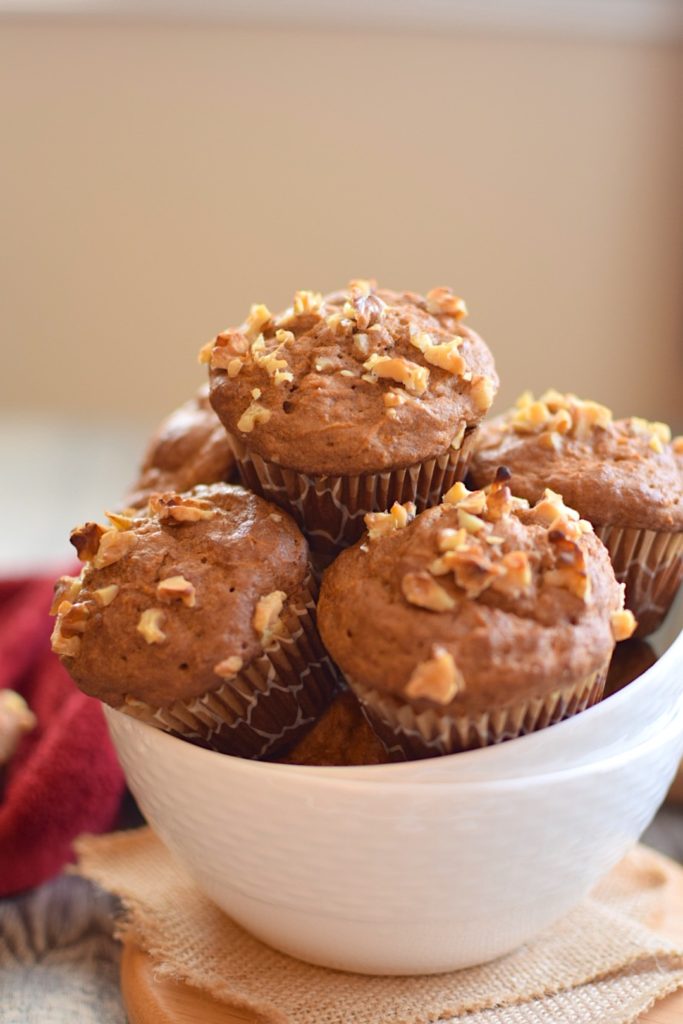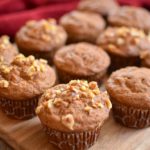 Carrot Breakfast Muffins
Gluten-Free | Sugar-Free | Anti-Candida
Ingredients
Dry:
1/2

cup

brown rice flour

1/2

cup

arrowroot or tapioca flour

1/2

cup

sweet sourghum flour

1/2

cup

plus 2 Tablespoons coconut sugar OR xylitol (for an anti-candida diet)

1

teaspoon

baking soda

3/4

teaspoon

xanthan gum

2

teaspoons

cinnamon

1/4

teaspoon

sea salt

1/2

teaspoon

nutmeg
Wet:
1/2

cup

unsweetened apple sauce*

3

eggs

1/3

cup

grapeseed oil

1

teaspoons

vanilla extract

1

dropper full of liquid stevia

optional
fold-ins:
1 1/2

cups

shredded carrot

1/2

cup

chopped walnuts

optional
Instructions
Preheat the oven to 375 degrees F. and line a 12-muffin tin and place your oven rack in the center of the oven.

In a large mixing bowl combine the dry ingredients.  In a separate bowl combine the wet.  Pour the wet into the dry and using a wooden spoon mix to combine.  Fold in the shredded carrots and walnuts, if using.

Bake for 18 - 20 minutes, or until a toothpick comes out of the center of a muffin clean.

Store in an airtight container on the counter for 3 days or in the fridge for up to 5 – 7 days.
Recipe Notes
*If you don't have applesauce, mashed ripe banana will work here too.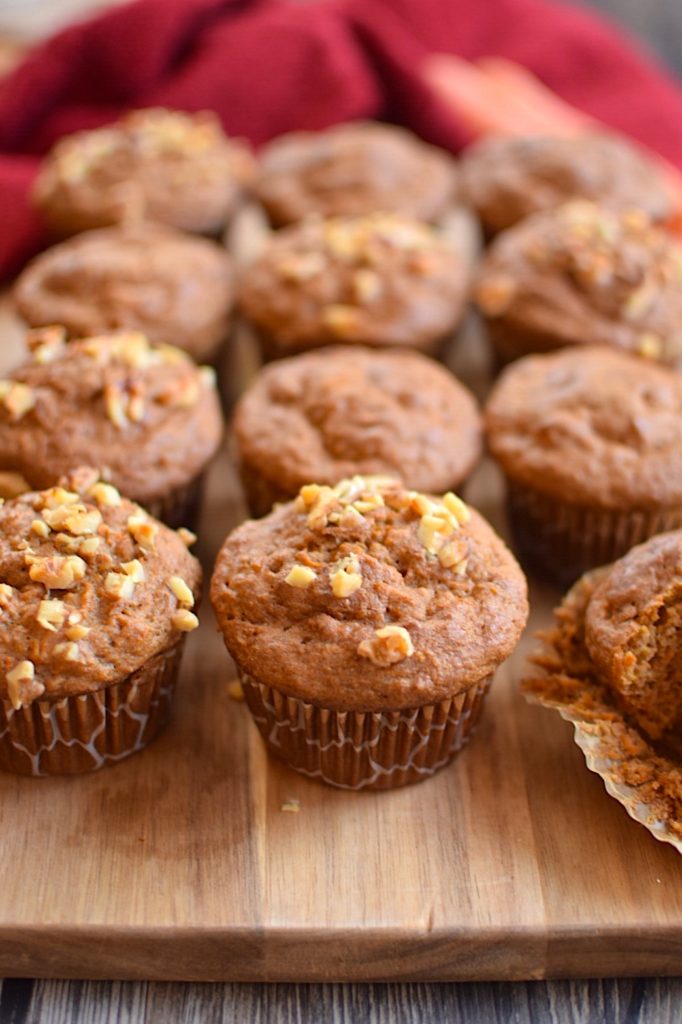 ✨ ✨ Need Some Help Navigating Your Health And Wellness?  
Check Out My HEALTH COACHING SERVICES.  Book Your FREE Complimentary 30 Minute Session HERE!
Like this post? Please share it 🙂