Vegan, sugar free almond milk made from scratch
In our world where we think carefully about what we eat, with health top-of-mind, it is inevitable that dairy surfaces in discussions. Some may feel milk is just too hard to avoid, with products like cheese, yogurt, butter and ice cream that contain it. Isn't it strange that many people believe some of these food items are healthy, like cheese and yogurt. In some ways, yes perhaps, but in other ways not so much at all. Dairy consumption presents drawbacks, among them high cholesterol content, and chemicals used to process it. Animals producing milk for human consumption are not only fed questionably, they are often injected with things like antibiotics or growth hormones which can find their way into our own bodies.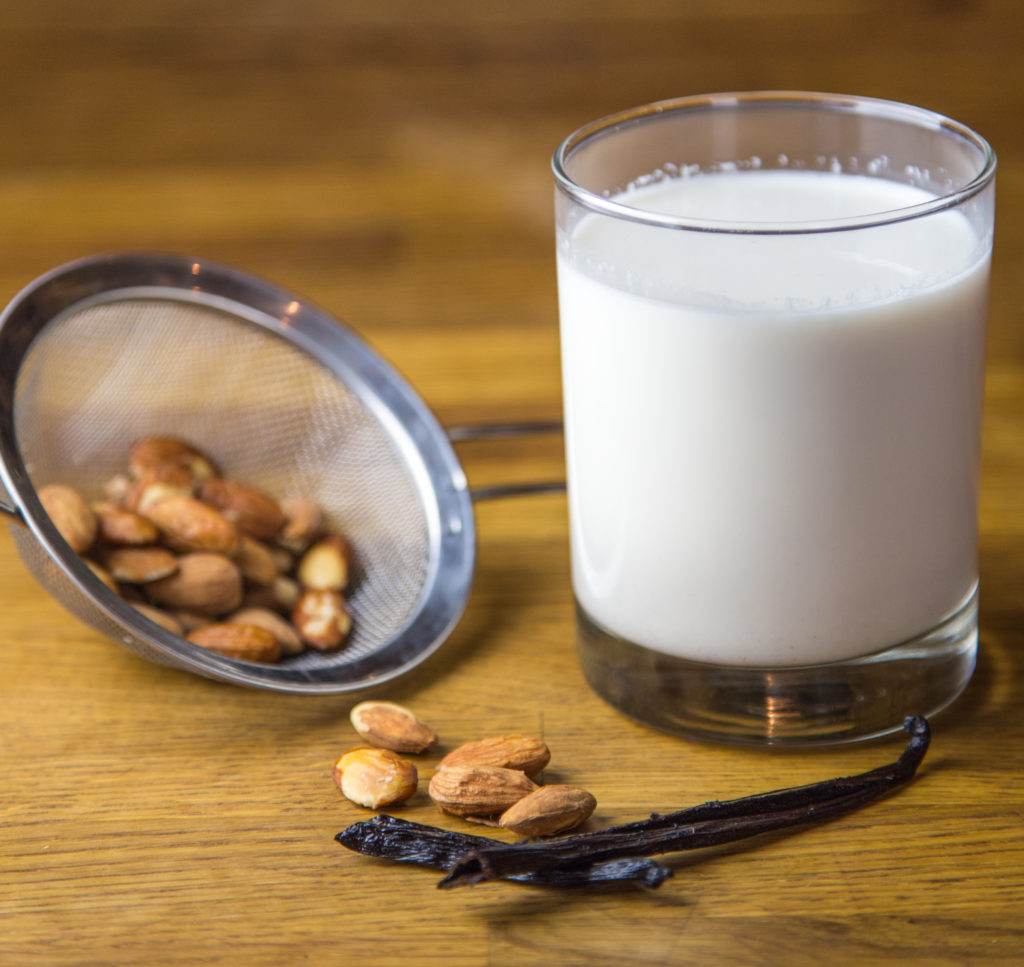 Yet too many struggle with alternatives. Why? There are milks made from coconut, soy, flax, rice, hazelnut and more. And a well-known non-dairy milk alternative is made from almonds. In fact, almond milk is the most popular plant-based milk in the United States, outpacing soy milk by a longshot. The reason is simple: almond milk tastes good, and it is very nutritious.
Human beings are the only species that consumes the milk of another species. That alone should nudge you to try something else besides cow milk. Why not try my special Raw Almond Milk recipe?:
Specialty Equipment and Ingredients for this Recipe:
Raw Almond Milk Recipe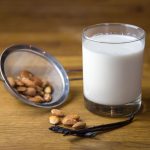 RAW ALMOND MILK
Vegan | Dairy-Free | Raw
Ingredients
Basic Ingredients:
1

cup

raw almonds

3

cups

filtered water

Pinch

of pink Himalayan sea salt
Extras:
1

whole vanilla bean

chopped OR 1 teaspoon vanilla extract

10

drops liquid stevia

1

teaspoon 

ground cinnamon

Optional for chocolate milk: 2 Tablespoons good quality cocoa powder
Instructions
Soak 1 cup of almonds in filtered water for about 4 hours or overnight.

Next drain and rinse almonds and place them in a blender with 3 cups of filtered water a pinch of sea salt and any other extras you desire. Start blending on low speed and gradually increase to high speed and blend on high for several minutes.

Strain the liquid through a fine mesh strainer to collect the almond skin and store in a glass container in the fridge. This will stay good for about 3 days.
BONUS: "No Time Alternative"
Don't have time to soak your almonds, but you need a glass of non-dairy milk as soon as possible? Here is a cheat!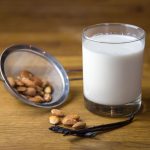 ALMOND MILK "CHEAT"
Vegan | Dairy Free | Easy
Ingredients
2

Tablespoons 

unsalted almond butter

1

cup

filtered water

Pinch

pink Himalayan sea salt

1/2

teaspoon 

vanilla

1/4

teaspoon

ground cinnamon

5

drops liquid stevia or 1 Tablespoon agave or maple syrup
Instructions
Place all of the ingredients into a blender starting with the filtered water. Blend starting on low speed and slowly increasing to high.

Enjoy!
Recipe Notes
* If almond butter is already salted, omit sea salt.
** Vanilla, cinnamon and sweetener are all optional. Feel free to add any extras you wish.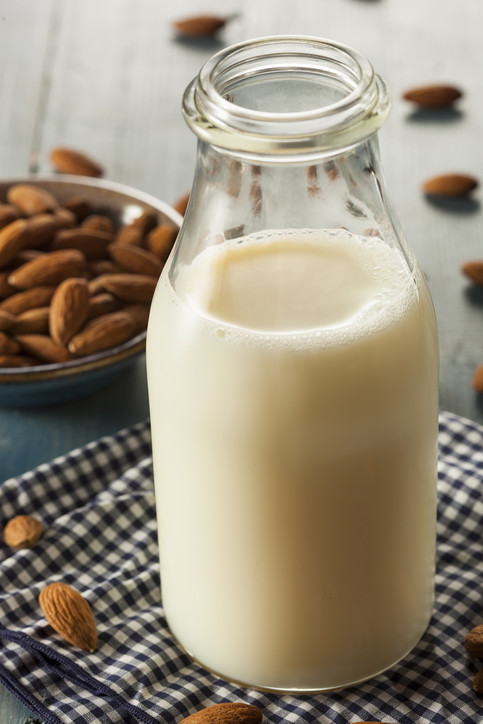 Like this post? Please share it 🙂