A rich, creamy Brazil Nut Milk Recipe that's dairy-free, sugar-free, heart healthy and packed with selenium to help support a healthy thyroid.
Non-dairy milk:
Now you're probably already familiar with non-dairy milks like almond, brown rice, coconut and soy milk, but today we're shaking things up and using Brazil nuts to make a tasty, non-dairy beverage that's loaded with health benefits.

The Scoop on Brazil Nuts:
Brazil nuts are those big, banana shaped nuts that are usually skimmed over and left behind in most nut mixes.  They're large and crunchy with a rich, buttery taste. You'll rarely find them in a dessert or granola recipe which is too bad considering how healthy they are. Brazil nuts are high in protein, fiber, copper and magnesium — in addition to being the best selenium food source in the world!
Brazil nuts are thought to help with weight loss, hormonal balance, bone and dental health, lowering cholesterol and protecting your skin. That's a pretty powerful nut!

Balancing Hormones
Did you catch that Brazil Nuts are the best selenium food source in the world?!  That's pretty darn cool considering that selenium is thought to help regulate thyroid function. The thyroid gland produces and regulates thyroid hormones which can affect energy levels, mood and even weight.
If you've noticed yourself feeling sluggish, depressed or gaining weight for no reason, it could be worth getting your thyroid levels tested by a naturopath or homeopath.
Ayurveda
On a different note, if you're interested in Ayruvedic philosophy (which I studied in culinary school), Brazil nuts are considered to be good for "pacifying Vata." According to Ayurveda, Vata represents all that's dry, cool, light, and rough. So, to maintain balance in the body and counter excess Vata, it's important to have foods that neutralize it. Brazil nuts with their oily and warm nature are thought to do just that.

Easy to make with no preservatives:
Nut milk is actually really simple to make as long as you have the right equipment.  Basically a high powered blender (such as a Vitamix) and a fine mesh strainer.  Keep in mind, if your strainer isn't fine enough, you'll end up with gritty milk.  And even with a fine mesh strainer, I suggest straining a couple times to get your nut milk as silky smooth as possible!
There are no preservatives in homemade nut milk so it won't have a very long shelf life.  Sealed in the fridge in an airtight container, it should last about 3 – 4 days.  I suggest storing leftover nut milk in smaller containers in the freezer. So when make a batch, if it doesn't all go to my personal chef clients, I'll pour leftover in several smaller containers.  That way I can enjoy a little at a time without feeling like I need to drink it all.  Rest assured that Brazil nut milk defrosts perfectly!
Special Note
A final thought about Selenium. Brazil nuts contain such high levels of selenium that you'll want to be mindful of how much you're consuming.  Always remember that it's very possible to get TOO MUCH of a good thing. Too much selenium can cause fatigue, stomach upset, and even hair loss. So don't overdo it. About 1/2 cup of Brazil nut milk 2 – 3 times per week is good.
Specialty equipment and ingredients:
Homemade Brazil Nut Milk Recipe: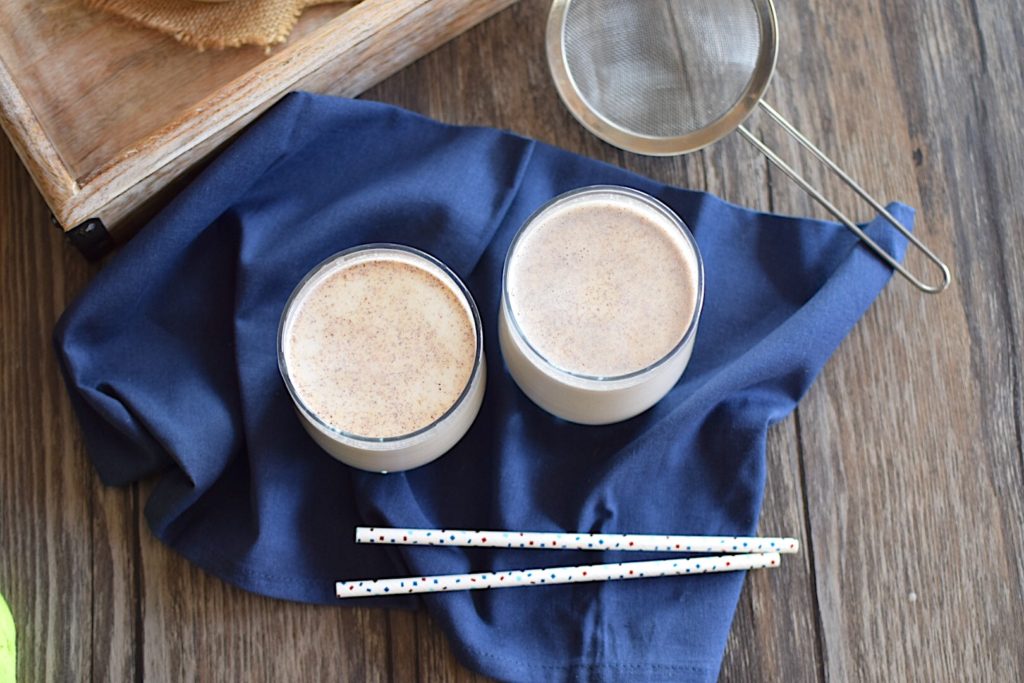 Vegan Brazil Nut Milk
Vegan | Anti-Candida | Gluten-Free
Ingredients
2

cups

brazil nuts

soaked in filtered water up to 4 hours

1

vanilla bean

pinch

sea salt

6

cups

filtered water

1

dropper liquid stevia
Instructions
Place the brazil nuts and vanilla bean in filtered water and soak for up to 4 hours.

Next, discard the soaking water and rinse the nuts and vanilla bean in a fine mesh strainer.

Now place this into a vitamix or another high powered blender with the remaining ingredients.

Starting on low speed, blend slowly working up to high speed until you have a creamy consistency. About 1 – 2 solid minutes of blending.

Using an extremely fine mesh strainer strain the pulp out of the milk and discard.  I suggest straining a couple times to get it as smooth as possible.

Store in a sealed glass jar in the fridge for 3 – 5 days.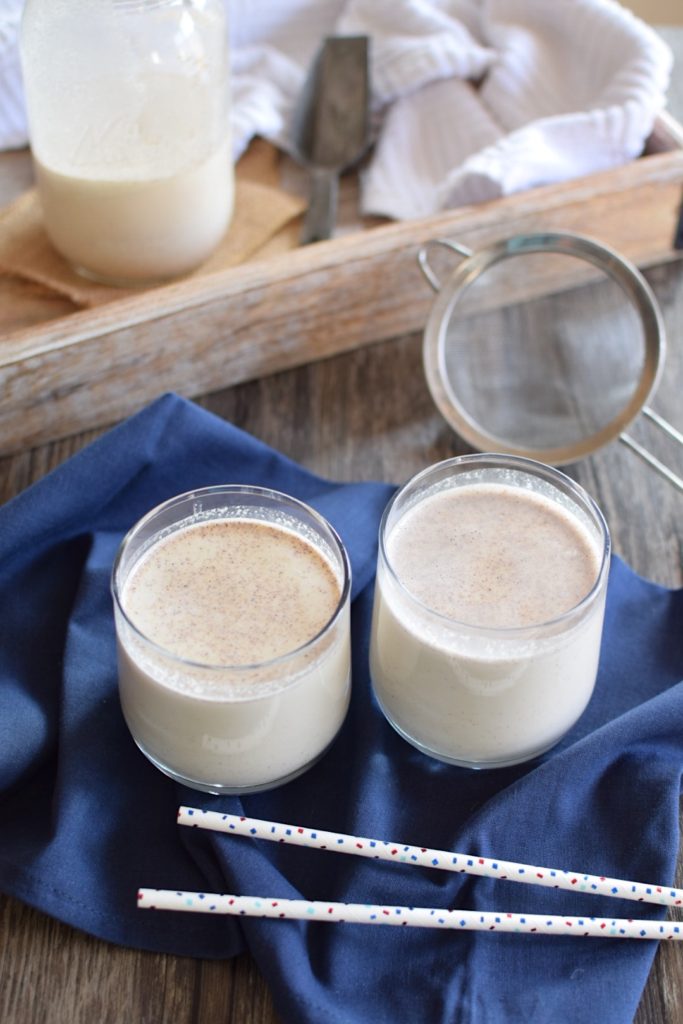 If you like non-dairy milks, be sure to try our Raw Almond Milk Recipe too!