Below are my favorite Candida Diet Supplements that I know, use, and love!
Candida X Candida Cleanse
MaryRuth's Organic Liquid Probiotics*
MaryRuth's Organic Morning Liquid Multivitamin*
MaryRuth's Organic Multivitamin Liposomal – 40+*
MaryRuth's Vegan Iodine*
MaryRuth's Vegan Liquid Vitamin D3*
Solgar Vitamin D3*
MaryRuth's Organic Liquid B12*
Solaray Vitamin B12
Nordic Naturals Omega D3 Cod Liver Oil
MaryRuth's Magnesium Supplement*
Pure – Leaky Gut Defense
NanoGreens Green Powder
Red Clover Tea
*For purchases through MaryRuth Organics, use discount code: NATURALTASTYCHEF15 for 15% off your purchase.
//
Here's a comprehensive and printable list of foods to Eat and Avoid While on a Candida Diet: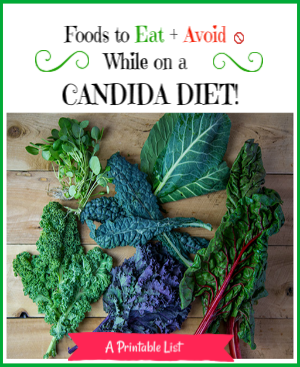 //
(Available in Paperback and Digital)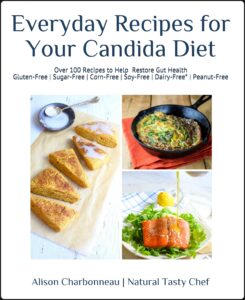 //
Be sure to also check out my One Week Candida Diet Meal Plan. One week's worth of menu planning, including mouth watering recipes and even grocery lists! This meal plan was created to help take out as much of the guess work as possible for you!