We Believe Health Starts in the Kitchen!
It is our mission to inspire a passion for mindful eating through the power of holistic cooking, made available to anyone, anywhere.  We offer recipes, meal plans, and e-cookbooks along with cooking lessons, one-on-one coaching, helpful videos, and thoughtful blogs to help you achieve your highest state of well-being.
Do you want to maintain a healthy diet but don't know where to start?
Are you suffering from gluten intolerance, Candida, or an autoimmune disease?
Want to expand your knowledge of healing foods, clean eating, and holistic cooking?
Are you trying to lose weight but still want to enjoy great tasting food?
If you answered yes to any of these questions, there is a place for you here.  We invite you to take your time, browse our site, and see what speaks to you.  If you have any questions, please feel free to contact us at your convenience.
Testimonials
 "Everything is so yummy….the quiche, pancakes, turkey and cabbage sauté…candida or not this is my favorite food to eat!"
Lily (Fashion Designer, CA)
---
"I started working with Alison after being diagnosed with IBS with intestinal spasms.  All I got from the doctor was a pill for the pain.  No nutrition advice whatsoever.  I had already spent years with low energy, severe stomach aches, bloating and gas and although I felt like I was eating healthy, I just couldn't shake my stomach symptoms and stubborn weight I had tried to lose for years on my own.  I decided it was time to get help.   I can't say enough great things about Alison.  The food she suggested and recipes she shared were easy to prepare and delicious!  She was there every step of the way no matter how many questions I had….and I had a lot!  I am now at my goal weight, but more importantly, my bloating and painful stomach aches are completely gone.  I have much more energy than I have had in a long time.   I just can't thank Alison enough for all she has done for me."
Erin (Biologist)
---
"I was looking to cure Candida and found Alison. My wife and I did her 90-day Candida diet and we ended up loving the food. The scones, salmon salad tacos, quiches. We loved the food. Her recipes make the food taste good so that we didn't miss the Candida feeding ingredients!"
Jake (Actor)
---
"Alison Charbonneau is a Godsend and gave me the tools to move forward and make my dreams reality.
Alison has the keen ability to hone in on the emotional and mental roadblocks that are holding you back and then give you actionable steps to overcome them. Her approach is compassionate yet no-nonsense which gave me the feeling that she understood but wasn't going to allow me to remain unproductive.
I unreservedly endorse Alison as a chef and a coach. She will help you get to places you wanted to go, but couldn't see a way!"
Cynthia (Chef)
---
"I want to thank you for changing my life. I feel like you "saved" me in a way. It's been a month of being Vegan and my body and soul have changed so much. I've struggled with acne my whole life and for the first time it's actually cleared up without the need of expensive creams! I've dropped weight effortlessly and naturally. But most importantly to me, I no longer suffer from digestive problems.  I've had issues for the past 10 years and thanks to you, my stomach problems are gone! My energy levels are up, I don't need a JUMBO size latte to get me going in the morning anymore, I don't need an hour of diddle daddle to wake up, I am simply ready to go. I need that energy now that I have to get up earlier then normal to get my daughter ready for school, I need to be able to function and thanks to you I can! Again, I don't know how to thank you. I feel so….balanced."
Connie (Writer)
---
"Alison catered for our Luxury Boot Camp Retreat in Santa Barbara for 4 days. She was fabulous and very professional. Her vegan bespoke menu was well written, delicious, great presentation and all delivered on time with attention to detail and care. Our clients were very happy with all aspects of the food and teaching method classes Alison gave them.  We will definitely be seeing her again!"
Kate (Fitness Instructor)
---
"I like pizza…and bacon cheeseburgers, and nachos, and pulled pork. So naturally, I was less than thrilled about the prospect of dietary upheaval, even though I knew it was something I needed (and wanted) to do. Alison has made the transition to a healthy diet EASY. I have more energy, I've lost weight, and I feel great overall! Alison is also creative and open to experimentation when it comes to imitating some of my favorite less healthy fare, and with excellent results: seitan pulled pork, faux nachos, cheeseless eggplant parm… It's gotten to the point where if I have a couple of cheat meals over the weekend, I actually can't wait to get back to my healthy meal plan. I never thought I'd enjoy eating things like teff, millet, or flaked quinoa…but I do!"
Josh (Writer/Producer)
---
"I have been working with Alison for over 5 years and have seen some incredible changes. I need less sleep, I sleep more soundly, and I have much more energy throughout the day. I have also lost 5 pounds! I had been worried that healthy food might not taste good and that is absolutely not the case. I find Alison meals to be extremely tasty!"
Eitan (Investor)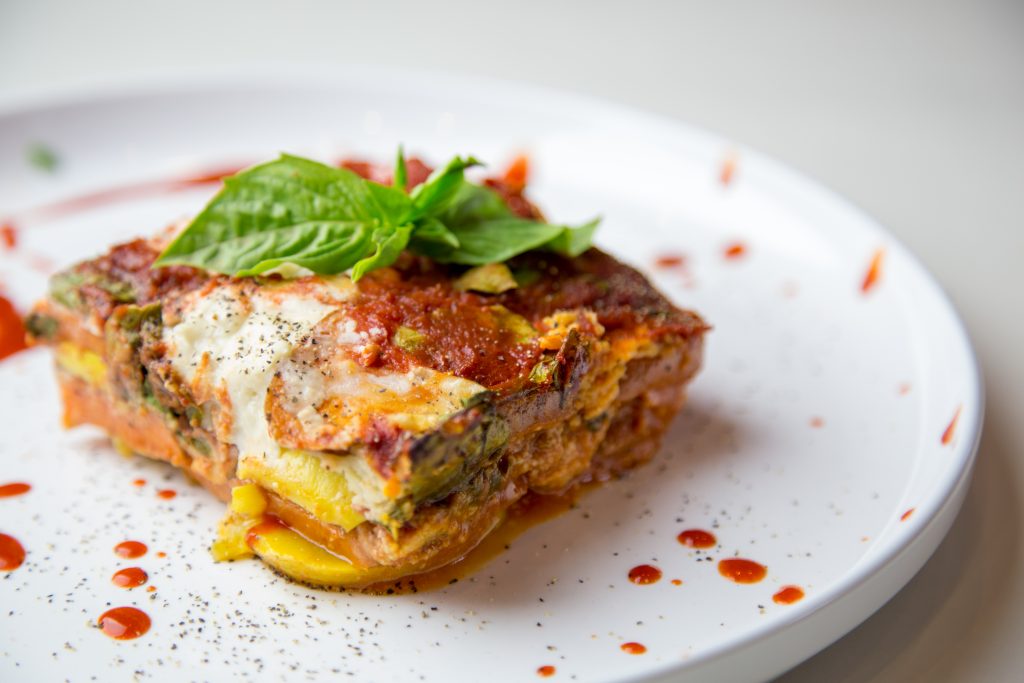 "When diet is wrong medicine is of no use. When diet is correct medicine is of no need." – Ancient Ayurvedic Proverb</p