Learn Everything You Need To Know To Cook For a Candida Diet
In this course you'll learn everything you need to know to cook healthy, well-rounded and delicious meals for a candida diet. From breakfasts, entrees to sides, snacks and desserts. It's all covered in this comprehensive on-line course.
Who Can Benefit From This Course:
Aside from candida, there are many other conditions that can improve while adopting a candida diet.
Crohn's Disease,
Multiple Sclerosis,
Hashimotos,
Celiac Disease (and gluten intolerance),
Lupus,
Alopecia,
Arthritis,
Diabetes,
Irritable Bowel Syndrome (IBS),
Hormonal Imbalances,
Allergies and Skin Rashes,
And more!
By the end of this course, you will have learned:
What foods to eat and avoid while on a Candida Diet.

How to set up your kitchen for ease and success.

How to make healthy and delicious meals without gluten,
dairy, corn, soy, yeast, sugar or peanuts.

How to plan a well-balanced meal.
Easy Tips for meal prepping.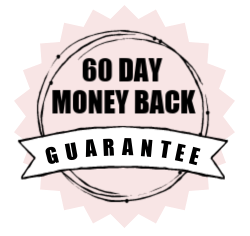 60 Day Money Back Guarantee
 *If you are not fully satisfied with this course, we offer a full refund within the first 60 days of purchase.