These Easy Paleo Pancakes are super healthy, easy to prepare and so delicious! They're, moist, naturally sweetened and fit a paleo diet.
If you're looking for a quick and easy pancake that's free of grains and sugar then this recipe's for you! These pancakes take only minutes to whip up and call for healthy, wholesome ingredients such as organic eggs and ripe bananas!

Easy Paleo Pancakes are born
These pancakes were created for a new client I'm cooking for. He's doing a diet overhaul, eliminating all processed and highly refined foods while also trying to reduce grains. Since these pancakes are totally grain free, it makes them a great breakfast option.

Another Perk…
They're also a great way to use up those overripe bananas on yoru kitchen counter.
Throwing away food is one of my biggest pet peeves, which is another reason why I absolutely love these pancakes. Next time you find yourself with overripe bananas, you know the ones sitting on your kitchen counter about a week too long, whip up a batch of these pancakes!



PRO tips:
I've found 2 important techniques that help ensure these pancakes come out perfect every time. Temperature and size.
TEMPERATURE: It's important to get your griddle nice and hot before adding the batter, this will also prevent them from spreading too much.   Turn burner on to medium-high.  Once hot, reduce to medium. You'll know the griddle (or skillet) is ready for the batter when you wave your hand over the top and can feel the heat. 
SIZE: I've found keeping these pancakes small in size is best. This will prevent over-spreading and assure that they're easy to flip. I use about 2 Tablespoons of batter per pancake.
By following these two techniques, your pancakes should come out perfect every time!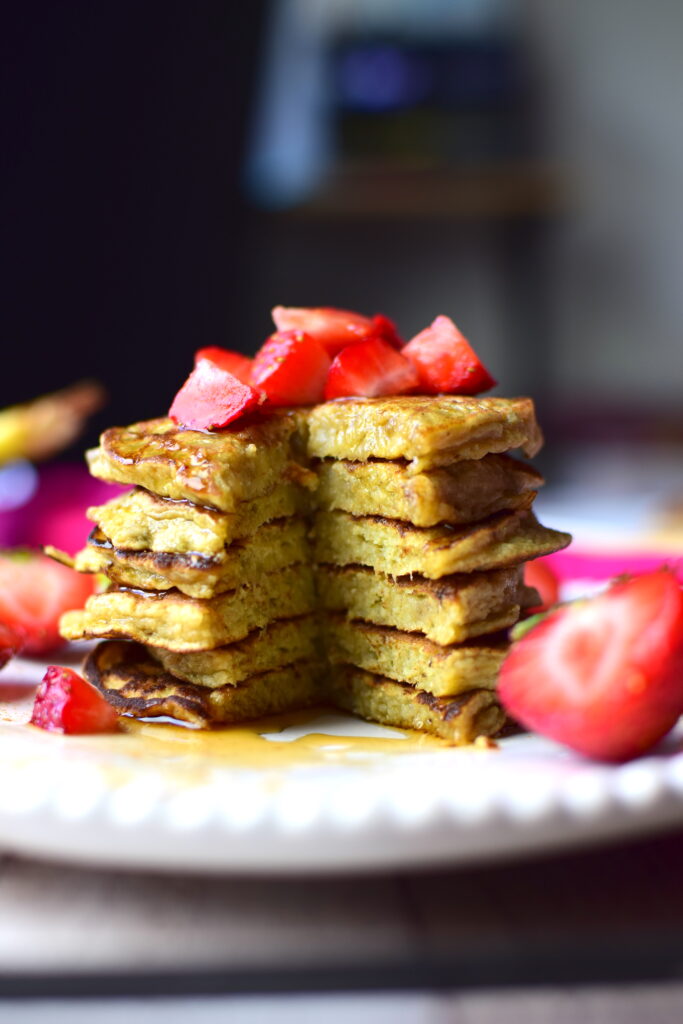 Quick and Easy Paleo Pancakes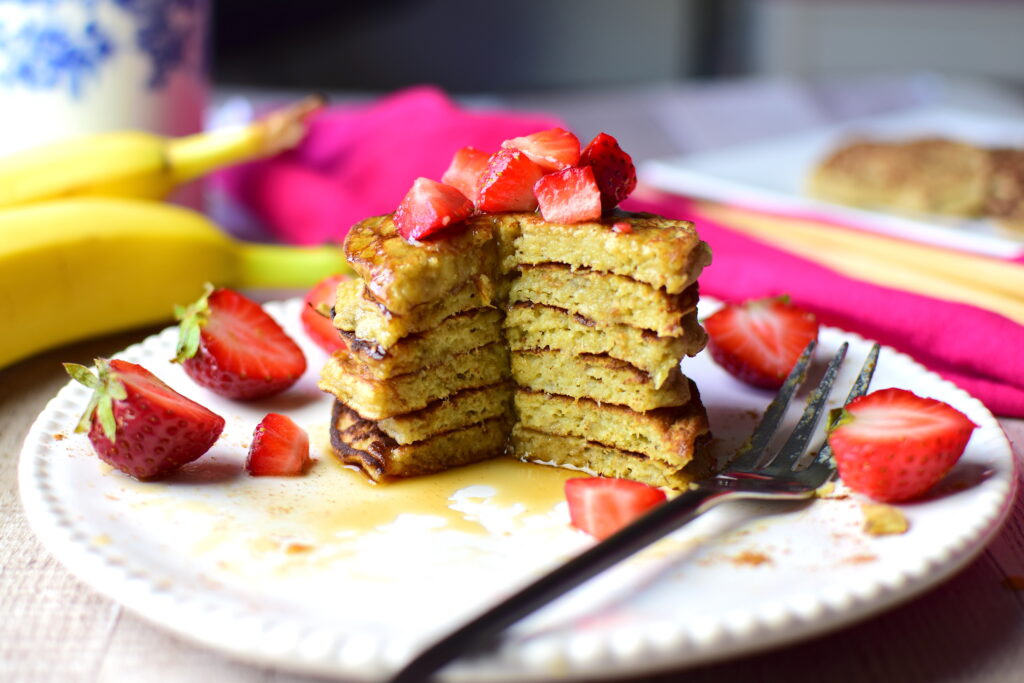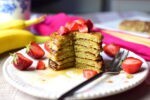 Easy Paleo Pancakes
Paleo | Gluten-Free | Naturally Sweetened | Nut-Free
Ingredients
Pancakes:
2

large

ripe bananas

2

large organic

pasture raised eggs

1/3

cup

arrowroot or tapioca flour

2

Tablespoons

coconut flour

1/2

teaspoon

baking powder

Pinch

sea salt

Grass-fed butter or coconut oil

for cooking
Optional:
ground cinnamon

ground nutmeg

vanilla
Instructions
Place the bananas into a large mixing bowl and mash completely using a fork. Add the eggs and mix again. Add the remaining ingredients and mix until everything is fully combined. You may want to switch to a whisk. Alternatively, you could add everything to a blender and starting on low speed, blend until smooth and creamy.

Heat a pancake griddle or non-stick skillet over medium-high heat with grass-fed butter or coconut oil. Once hot, carefully pour about 2 Tablespoons of batter per pancake at a time. For this recipe, smaller pancakes work best. Cook for about 1 – 2 minutes, using a spatula carefully flip and cook about 1 minute more.

Continue until all the batter is gone. Serve with fresh berries of choice and pure maple syrup. Store any leftover pancakes in a sealed, airtight container in the fridge for 4 – 5 days.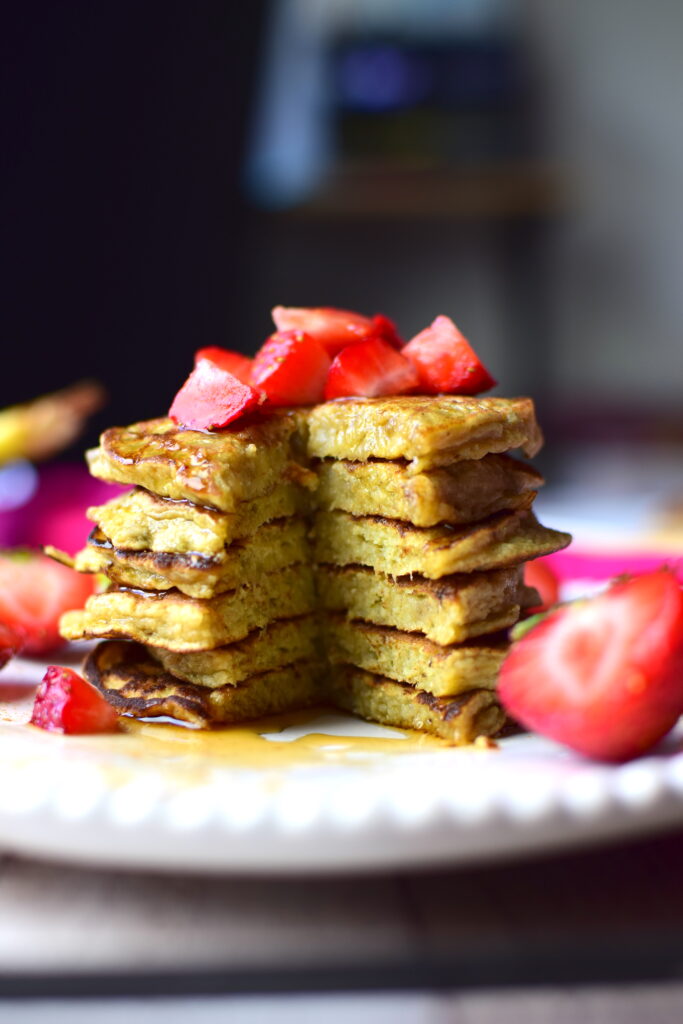 //
In this comprehensive online course you'll learn everything you need to know to cook healthy and delicious meals that are free of gluten, dairy, corn, soy and sugar. Click HERE to learn more.