Eating Fruit on a Candida Diet? The question of whether or not to eat fruit on a candida diet is a common one that's often up for debate. Some sites suggest avoiding fruit completely, while others claim unlimited fruit is totally fine.

Personally, the protocol I followed landed somewhere in the middle. It allowed certain low-sugar fruits in moderation and in this post we'll dive in even further.
Eating Fruit on a Candida Diet
To eat or not to eat…that is the question.
As you might already know, I followed Naturopath Ann Boroch's protocol for my candida diet. I also cooked for her as a personal chef and studied with her for years. On her candida diet plan, the following fruits can be included from the start, limiting them to 1/2 cup per day.
Fruit to Eat
All Berries: strawberries, blueberries, blackberries, raspberries and cranberries (fresh, unsweetened)
Green apples
Lemons/limes
Coconut (fresh and unsweetened dried)
Grapefruit
Avocado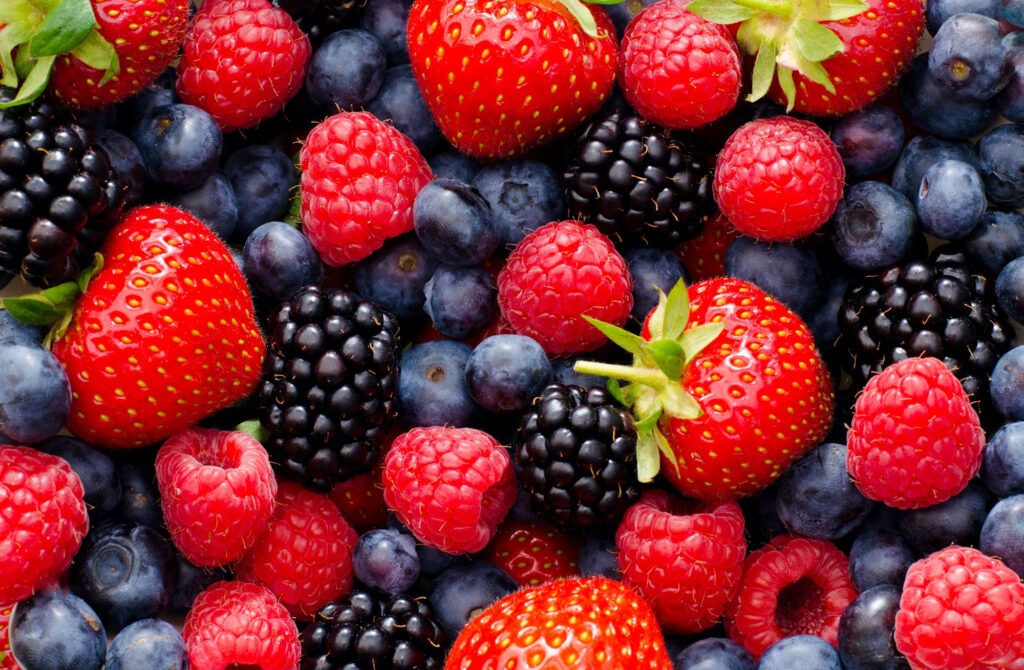 After the initial cleanse
After 90 days on the initial cleanse, if you're seeing improvements, you can start introducing other fruits back in. That's all fruit, think bananas, oranges, peaches, pears and more. You'll want to pay close attention to how you feel as you add these fruits back in. Since there's no one-size-fits-all to this diet, some people may do just fine while others may need to wait longer.
For me, after 90 days of strictly following Ann's plan I was feeling significantly better. At that point, I slowly started adding fruits like bananas and mangos back in, but very modestly. And even today, almost 8 years later, I still don't go crazy with fruit. Don't get me wrong, I enjoy it, particularly on a hot summer's day. But I don't snack on it all day long or even every day.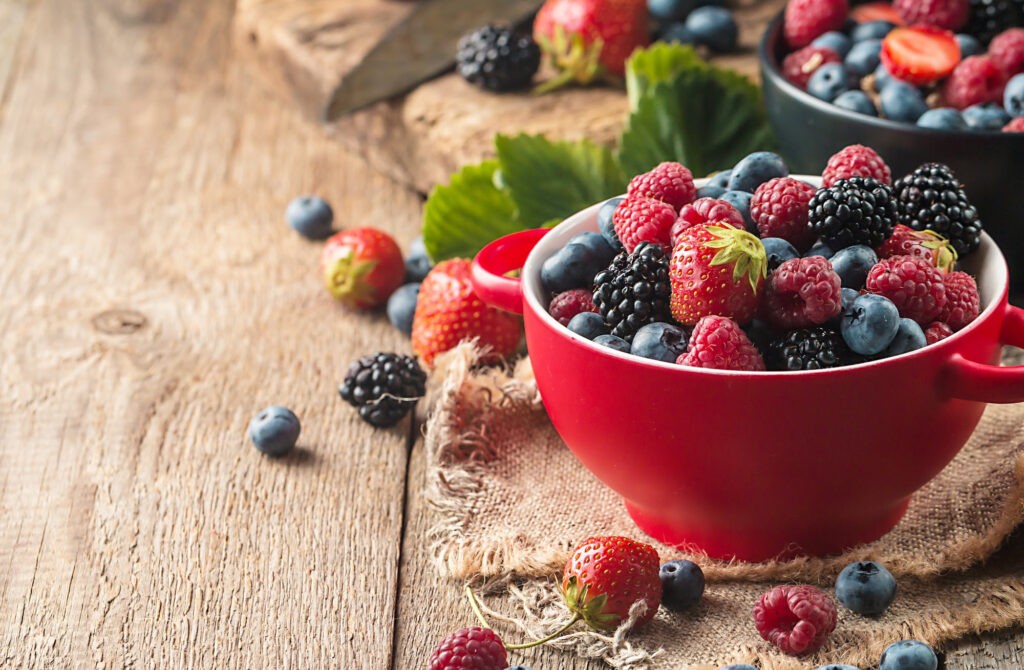 Health Benefits of fruit
That being said, fruit in its whole form does offer health benefits. In addition to its natural sugars (which are great at helping to satisfy sweet cravings) fruit is also loaded with fiber, antioxidants and something called pre-biotics. Prebiotics work hand in hand with probiotics. They help feed probiotics, almost like a fertilizer, making probiotics even more beneficial.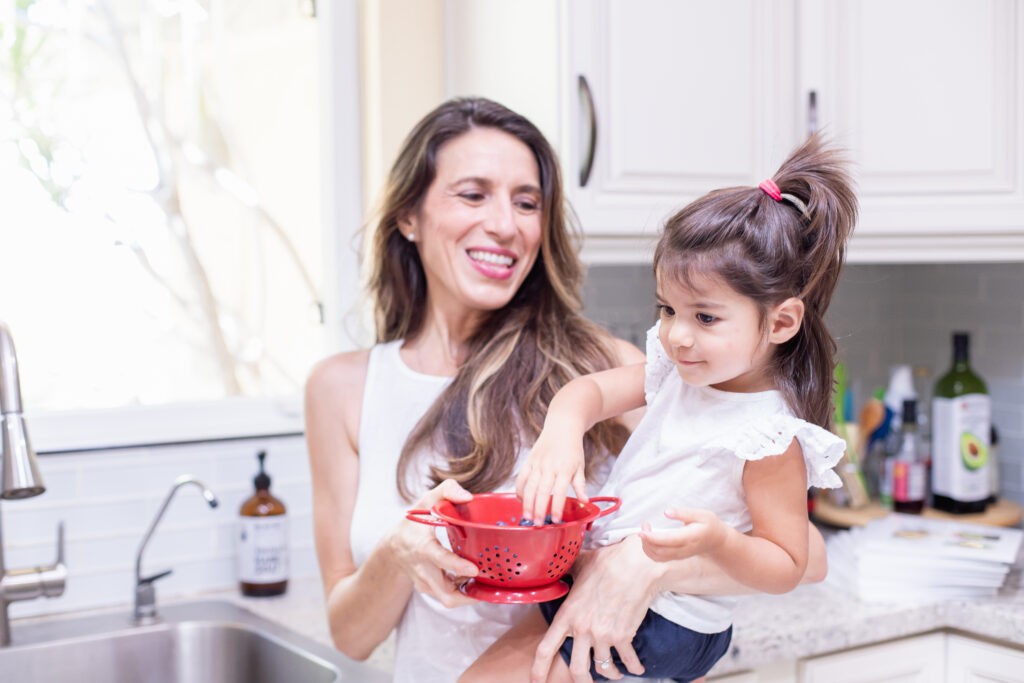 My experience with a candida diet
In my experience, overly restrictive candida diets usually fail because they are incredibly difficult to maintain, leading people to abandon the diet altogether. Overly restrictive diets can also lead to an unhealthy relationship with food, wherein food becomes the enemy and no longer nourishment. Additionally, consuming a variety of food is actually beneficial to gut health, while restricting the gut to a variety of food regularly can lead to more food intolerances.
Above all, listen to your body and trust your intuition.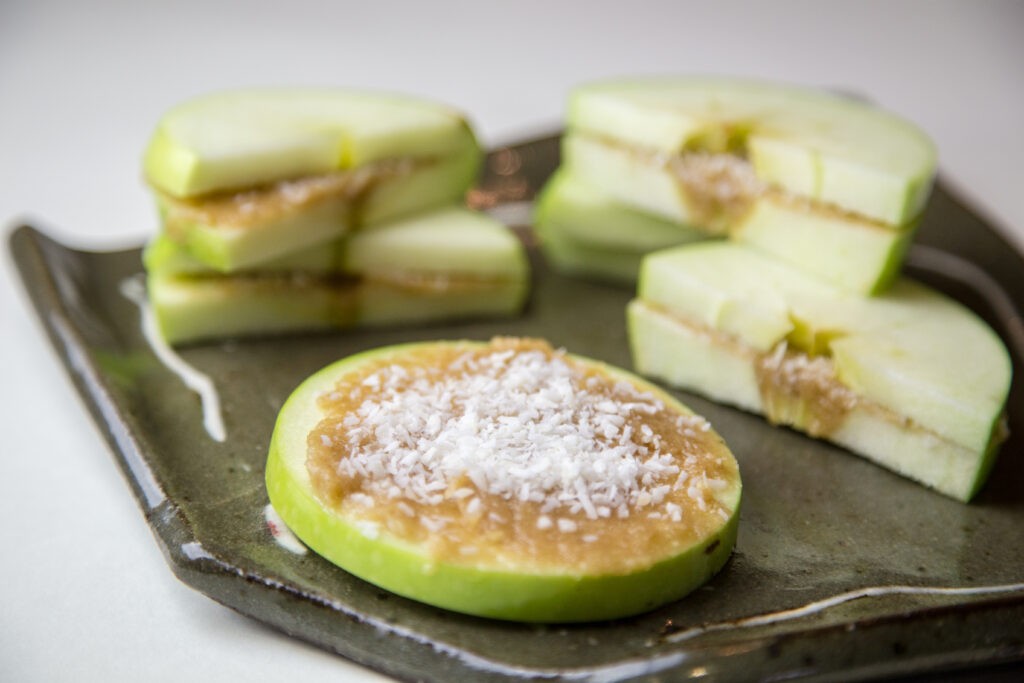 Apple Butter Sandwiches
Finally, I couldn't end this post without a little culinary inspiration.😋 Here's a fun way to prepare green apples while the nut-butter adds healthy fat help keep you feeling full and satisfied.
Enjoy!!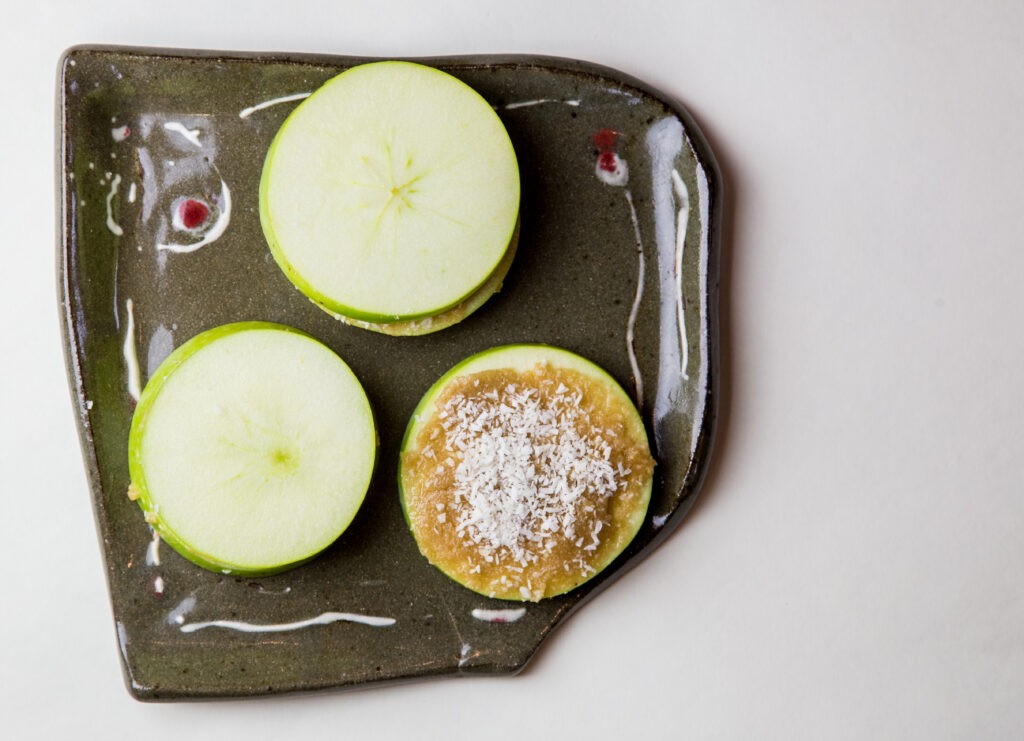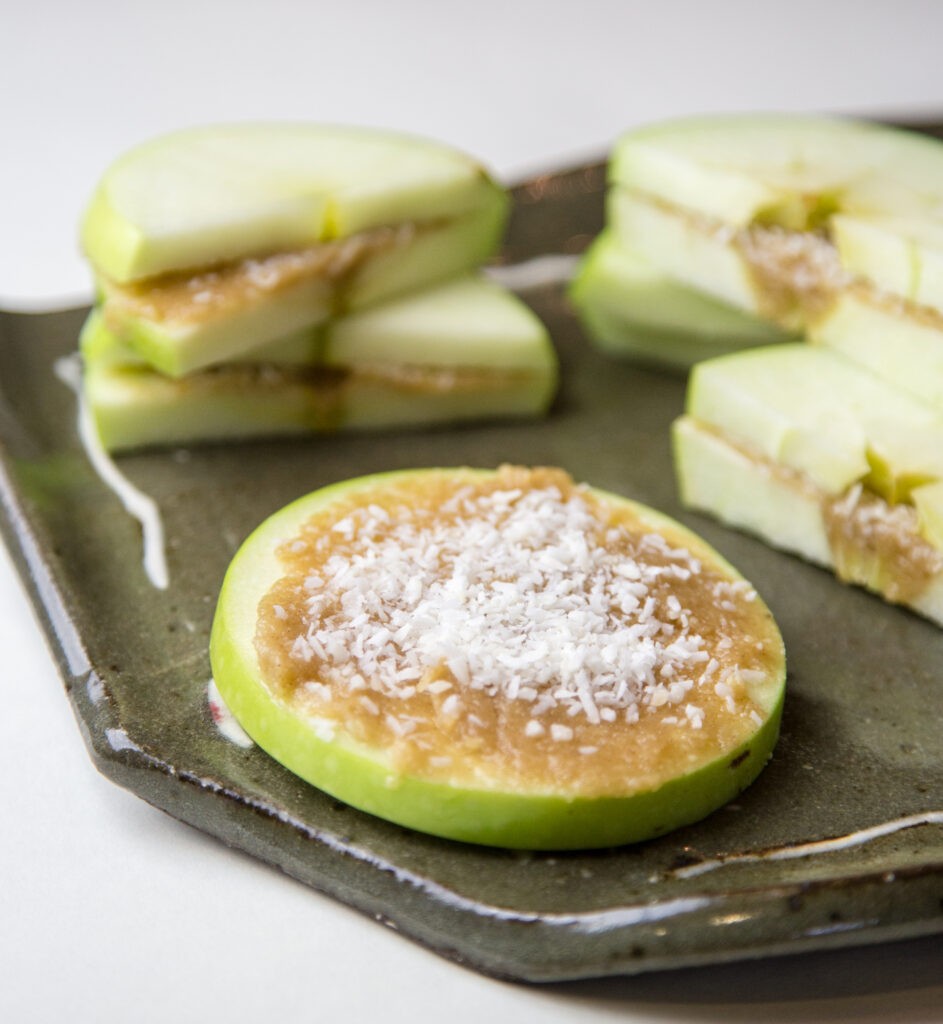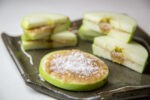 Apple-Almond Butter Sandwiches
a Candida Diet friendly dessert or snack
Ingredients
1

Granny Smith apple

cored and cut lengthwise into 1/2 inch slices

1/4

cup

almond butter

tahini butter, optional

1/8

teaspoon

almond extract

no sugar

1/8

teaspoon

vanilla extract

no sugar

1/4

teaspoon

cinnamon

Pinch

teaspoon

sea salt

omit if your almond butter is already salted

2

drops

liquid stevia

2

Tablespoons

shredded coconut

unsweetened

juice of 1/2 lemon

1

teaspoon

filtered water

if needed
Instructions
Remove the core of the apple with an apple corer and cut the apple horizontally into 1/2-inch slices. Squeeze the lemon juice over the apple slices to prevent browning.

In a small bowl, mix together the almond butter, almond extract, vanilla extract, cinnamon, sea salt and stevia. If the mixture is too thick, stir in about 1 teaspoon of filtered water to loosen it up slightly.

Spread the almond butter mixture onto one side of an apple slice, sprinkle with shredded coconut on top and place a plain apple slice on top of it to make a sandwich. Continue until all of the slices are used. Cut "sandwiches" in half if you like before serving.

If you don't eat them all immediately, store in the fridge in an airtight container.
I'd love to hear from you:
What has your experience been like with fruit on a candida diet? Do you eat it and if so, which ones?
—
For more candida diet recipes like this, check out my cookbook "Everyday Recipes for Your Candida Diet", available in digital and paperback.