Candida Diet Lemon Bars that are perfectly sweet with a buttery, gluten-free crust and lemony filling. These bars are proof that being on a specialty diet does not equal boring or tasteless!
Making Healthy Food Taste Normal!
I once had someone tell me that I "make healthy food normal."  What a compliment!   Eating healthy does not necessarily mean giving up deliciousness; it does mean that you might need to open your mind (and tastebuds) to what "delicious" can mean.  I can't tell you how many times someone has told me how they've never tried or enjoyed (insert food item here), only to tell me that once they understood the best way to prepare it, or what to pair it with, did they start to enjoy that forsaken food item.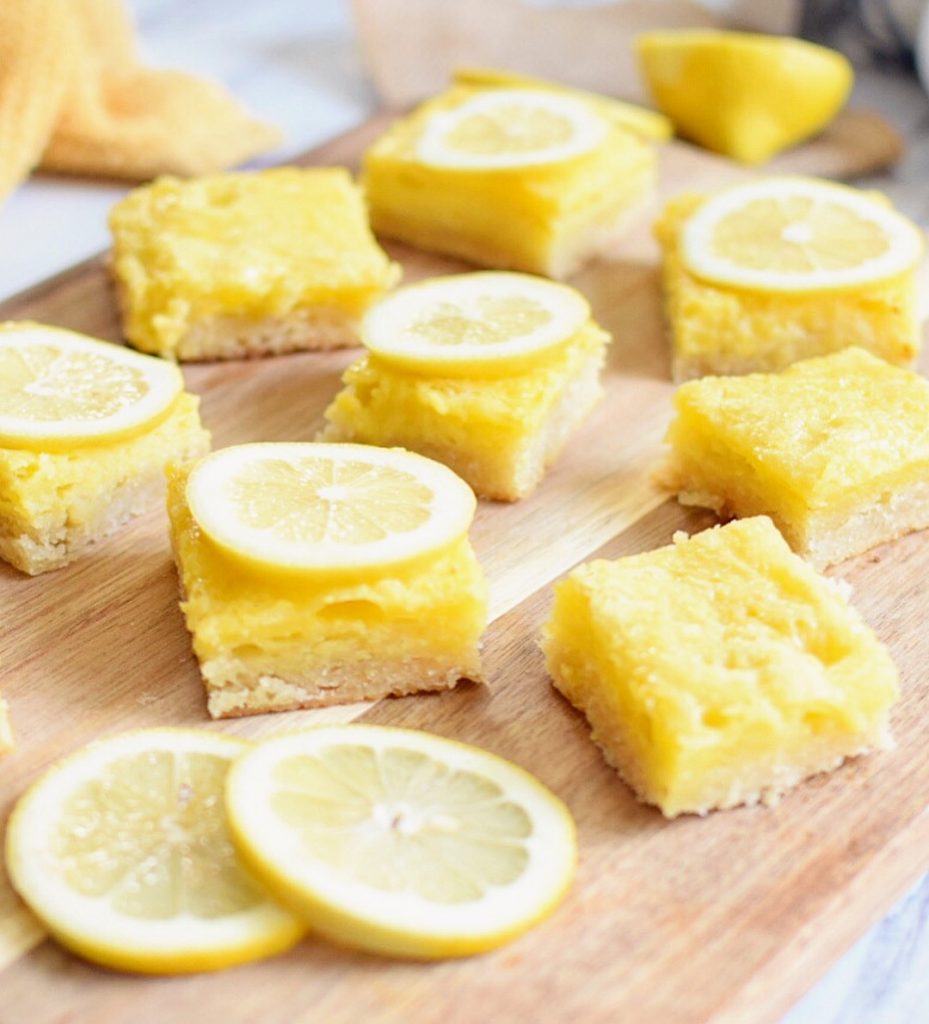 The struggles of being on a specialty diet
Fear and frustration is something I hear all the time when a new client contacts me and tells me their story.  And rightly so!  If anyone out there has ever struggled with digestive problems, food allergies, auto-immune disorders, or anything that causes a direct need to immediately change their diet, I get it.  I understand the frustration of trying a new diet only to get nowhere and still suffer from discomfort and pain.  I understand the fear that coincides with wondering if you'll ever taste chocolate again or how much you'll have to sacrifice on this new nutrition plan you've been given.  The struggle is real.
I truly hope that my recipes do make eating healthy a very accessible and normal addition to your life, all-the-while creating healing and stabilizing effects on your body.  Without, of course, sacrificing taste.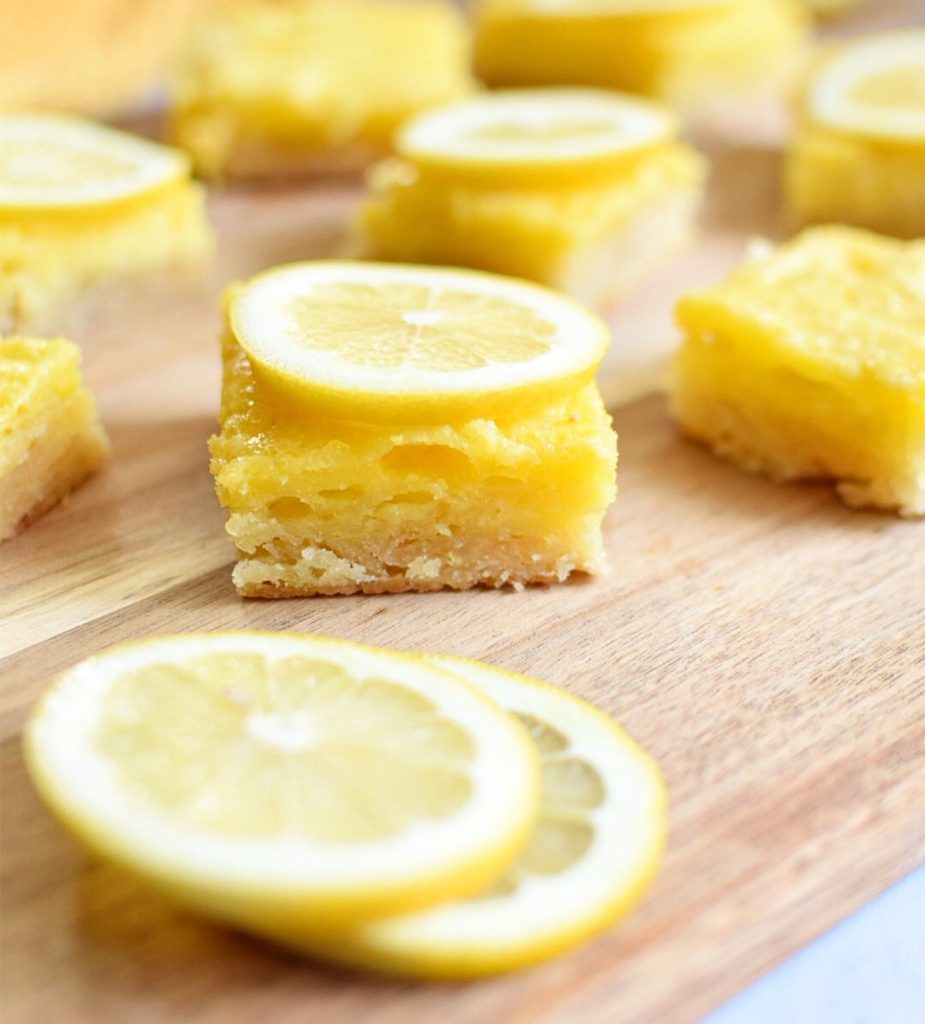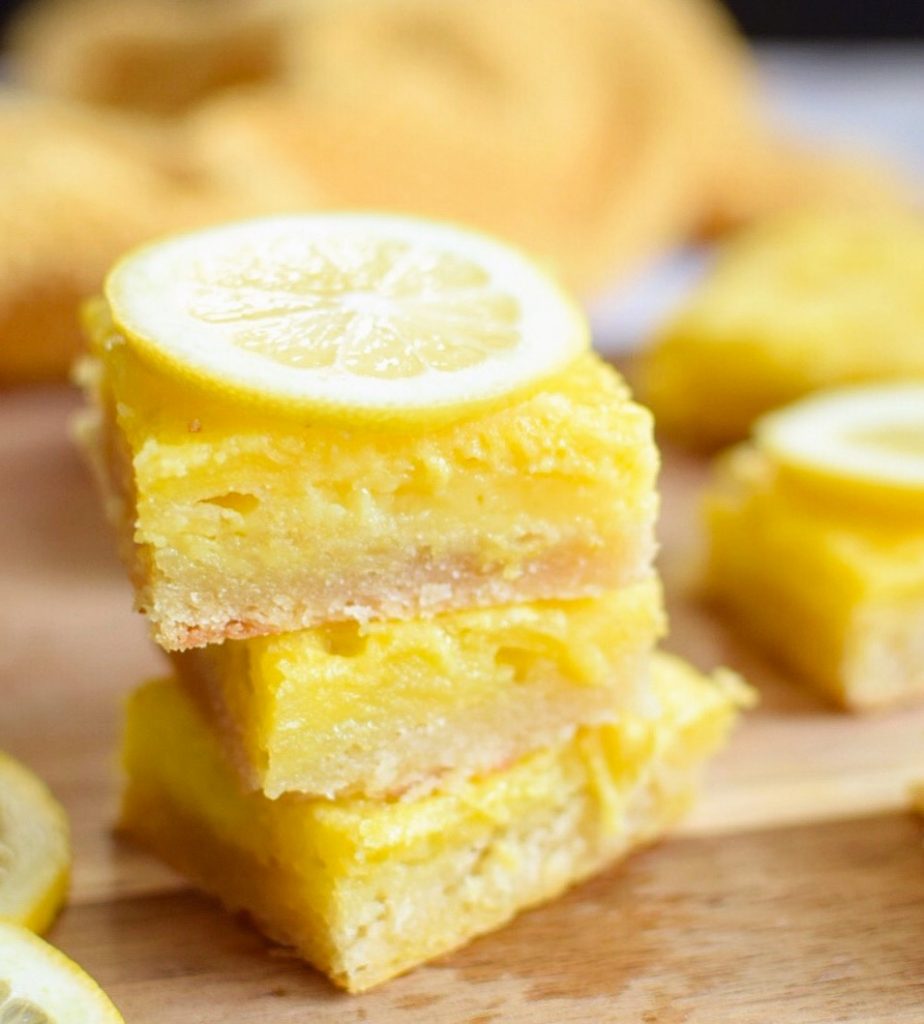 Anti-Candida Diet
I created this Anti Candida Lemon Bar recipe specifically for those clients on an Anti-Candida Diet or with Multiple Sclerosis.  When struggling with an auto-immune disorder, all sugar is off the table.  In this recipe I use Xylitol in place of Cane Sugar.  Xylitol is a natural sugar replacement that does NOT spike blood sugar and is therefore safe for those avoiding sugar (diabetics included).  It's a 1:1 ratio when replacing Xylitol for Cane Sugar in a recipe.  This means that if a recipe calls for 1 cup of cane sugar, you can replace it with 1 cup of Xylitol.
These Lemon Bars are decadent and sweet, yet they totally work on an anti-Candida diet.  With a gluten-free crust and a soft, lemony filling, they are proof that being on a specialty diet does not equal boring or tasteless!  Doubt me?  Go on, give 'em a try 🙂
If you're wondering what's a Yes and No on a Candida Diet, check out our post Foods to Eat and Avoid. It contains a printable list.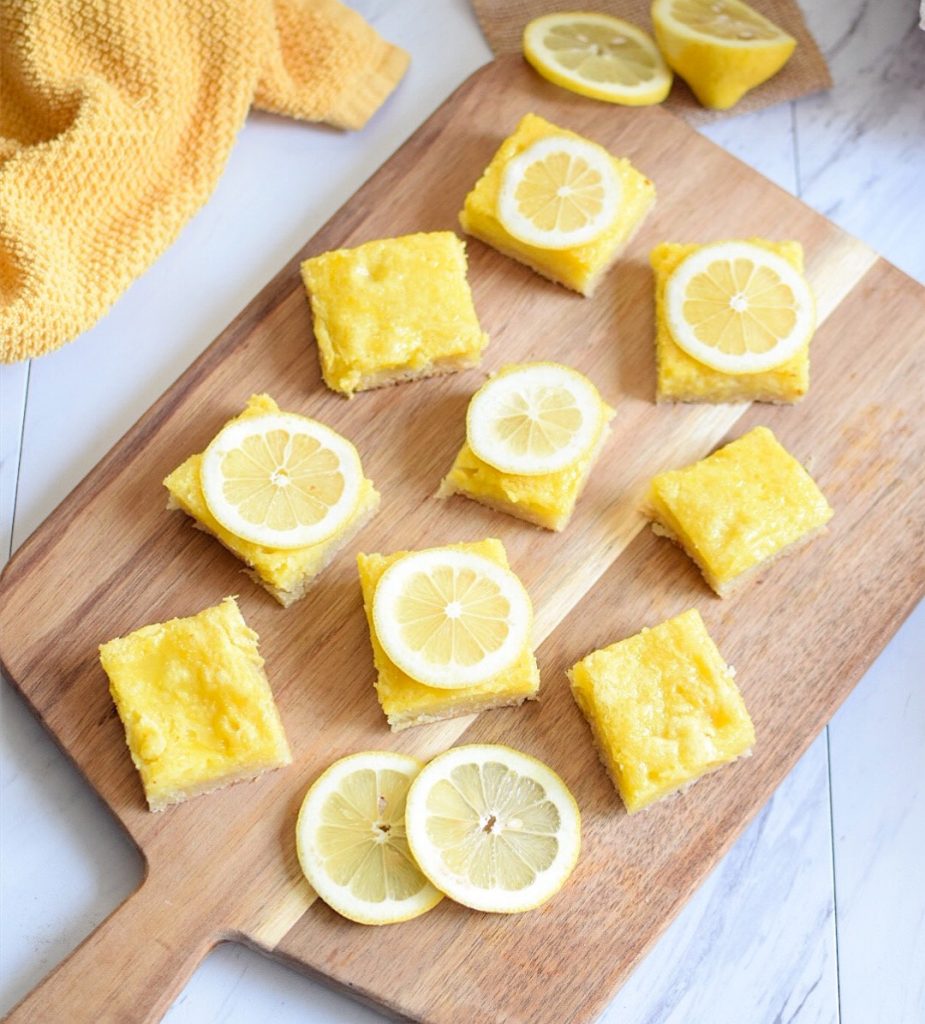 Anti Candida Lemon Bar Recipe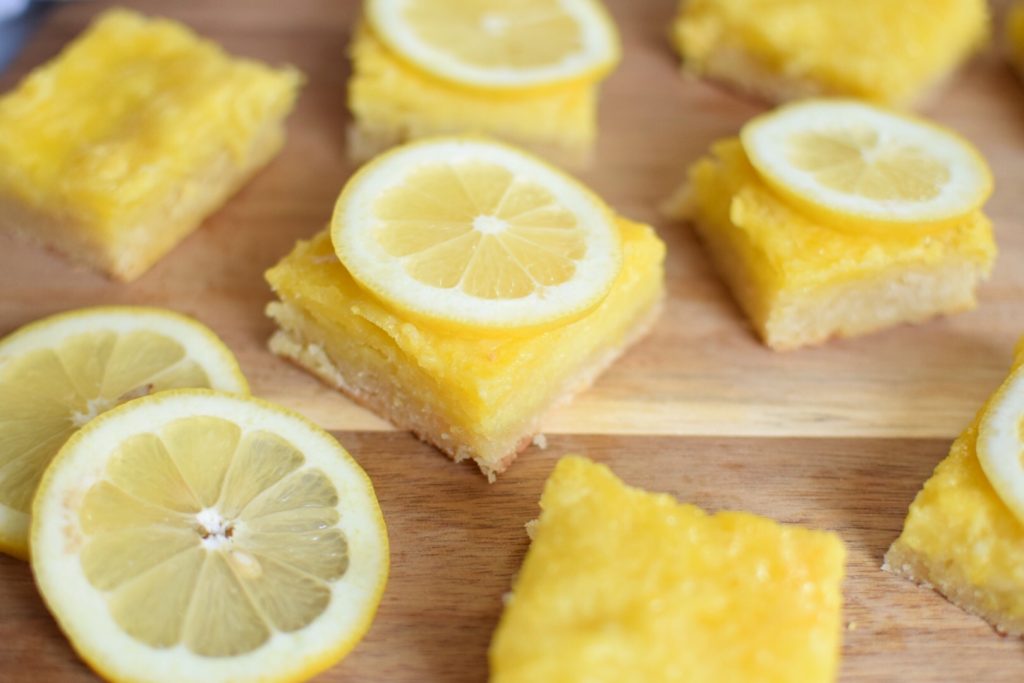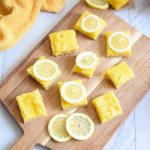 Gluten Free Lemon Bars
Gluten-Free | Anti-Candida
Ingredients
For the Crust:
3/4

cup

brown rice flour

1/4

cup

tapioca flour

1

Tablespoon

xylitol

Xyla recommended brand

1/2

teaspoon

xanthan gum

1/2

teaspoon

sea salt

if your butter is salted, omit this

1

stick

or 8 Tablespoons unsalted, grass-fed butter (cold)

1

teaspoon

vanilla extract

2

– 4 Tablespoons filtered water
For the Filling:
3/4

cup

xylitol

Xyla recommended brand

1/4

cup

freshly squeezed lemon juice

3

Tablespoons

arrowroot or tapioca flour

3

large eggs

1

dropper full liquid stevia

Zest of one organic lemon

Generous pinch sea salt
Instructions
Preheat oven to 350 degrees F. and place baking rack on the middle shelf. Grease an eight-inch baking dish by spraying with coconut oil spray.

For the crust, add the brown rice flour, tapioca flour, xylitol, and xanthan gum in a food processor. If you're butter is unsalted, add the salt as well and pulse to combine. Cut the butter into small cubes and add to the food processor. Pulse again until no large pieces of butter remain. Finally, add the vanilla and while the processor is running, add filtered water starting with 2 Tablespoons until all the dough comes together.

Pull the dough out of the food processor and place into your prepared baking dish. Dampen your hands with water and then spread the dough evenly on the bottom of the baking dish with your fingers.

Bake for about 35 – 40 minutes, or until golden brown.

In the meantime, prepare the filling by combining all of the filling ingredients in a medium size mixing bowl and whisk until fully combined.

Once the crust has finished baking, pour the filling on top of the crust and return to the oven to bake for another 20 – 30 minutes, or until filling is set and does not jiggle.

Remove from oven and place on a wire rack to cool. Chill bars for about 2 hours in the refrigerator before cutting.

Store leftover lemon bars in an airtight container in the fridge.