A healthy Gluten-Free, Dairy-Free Chocolate Zucchini Bread Recipe that's rich, moist and perfect for a mid-day snack or dessert!
I know at first sight chocolate and zucchini in the same sentence might look suspicious, but trust me…it works! similar to carrot muffins or carrot bread, the zucchini keeps this bread soft and moist while adding fiber, B vitamins and antioxidants.

Why Reinvent the Wheel…
If you haven't made our Gluten-Free Carrot Muffins  yet, I highly suggest you try them asap! They're a household favorite and a favorite among my personal chef clients as well! Since that recipe works so well, I used the same one, with some minor tweaks, to create this recipe. Voila! Perfect Gluten-Free Chocolate Zucchini Bread was born.
Natural Sweetener
There is one ingredient I want to highlight from this recipe: coconut sugar. Let's start off by (briefly) talking about sugar in general. Books, documentaries, political debates and more have surrounded the topic of sugar, so I'm going to keep the synopsis short: white refined table sugar (I'll call it "sugar" for this post) has absolutely no other nutrients to offer besides being a pure carbohydrate. No fiber, no fat, no protein, no vitamins, no water, no minerals and no enzymes. In fact, in order for the body to process sugar, it actually has to pull from its own minerals stores. This is because sugar is absorbed really quickly within the body, causing glucose levels to rise, which causes the body's ph levels to lean toward the acidic side.
Some hold the theory that a body that is more acidic is a breeding ground for diseases, like cancer. Not cool. In order to draw the body back to the alkaline side of the ph scale, it draws from minerals within itself. I.e. Calcium is drawn from the bones to protect the blood, which can be very damaging and lead to osteoporosis. Unfortunately, a typically American high-sugar diet is why the phrase exists: "Americans are the most overfed but undernourished country in the world." Sugar (which is in soooo many things) is actually drawing nutrients out of our bodies. So not cool.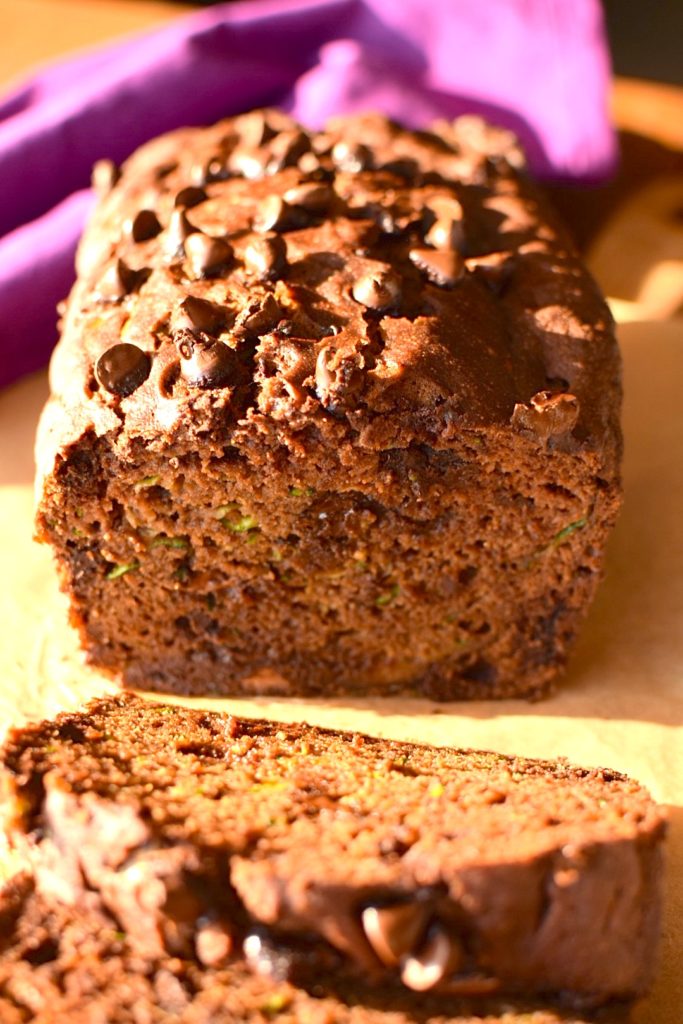 So, what do we do about it?
Lessening the amount of sugar we intake is an obvious answer, but a difficult one for many, including myself. (My sweet tooth is like the biggest tooth I have, so giving up all sweets would be cray cray!) Another solution is using alternative sweeteners. I'm gonna leave sweeteners like Stevia, Xylitol, and Erythritol for another blog, another time. But sugars like maple sugar, brown rice sugar, and coconut sugar (used in this recipe for sweet crepes) still maintain some nutrients. For instance, coconut sugar contains Zinc, Calcium, Potassium, polyphenols and antioxidants, and a fiber called inulin, which slows glucose absorption.
Now don't get me wrong. Sugar is sugar is sugar. Resist the urge to start adding MORE sugar, in the form of coconut sugar, just because it has some nutrients. But if the only change you make in your diet is swapping out white refined table sugar for some of these alternatives, you've already made a step in the right direction 🙂
Pro Tips:
I've found that when oiling a loaf pan (or any pan for that matter) oil spray works much better than simply rubbing oil with a paper towel.
Before adding the shredded zucchini, DO NOT forget to squeeze most of the liquid from it. Zucchini is very moist, and skipping this step will cause your bread to not cook fully.
All purpose gluten free baking flour could portably substitute the brown rice, tapioca and sweet sorghum flour in an equal ratio, however I have not tested it.
Specialty Equipment and Ingredients for this recipe:
Gluten-Free Chocolate Zucchini Bread Recipe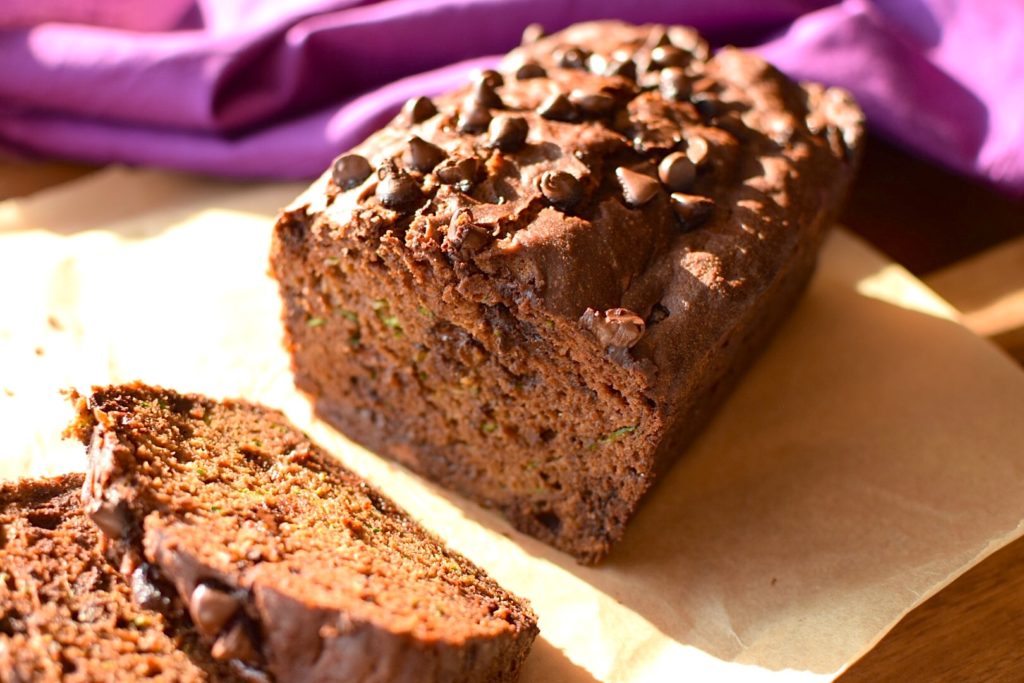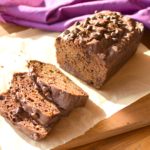 Gluten-Free Chocolate Zucchini Bread
Gluten-Free | Dairy-Free
Ingredients
Dry:
1/2

cup

brown rice flour

1/2

cup

tapioca flour or arrowroot

1/2

cup

sweet sorghum flour

1/2

cup

plus 2 Tablespoons coconut sugar

3

Tablespoons

cocoa powder

1

teaspoon

baking soda

3/4

teaspoon

xanthan gum

1/4

teaspoon

sea salt
Wet:
1/2

cup

ripe banana

mashed (about 1 medium sized banana)

3

organic eggs

1/3

cup

avocado or grapeseed oil

2

teaspoons

vanilla extract

1

dropper full of liquid stevia

optional
fold-ins:
1 1/2

cups

shredded zucchini

1/2

cup

vegan chocolate chips

more for sprinkling on top*
Instructions
Preheat the oven to 375 degrees F. and generously spray a loaf pan. Place your oven rack in the center of the oven.

In a large mixing bowl combine the dry ingredients. In a blender, add the wet ingredients and blend on low until well combined. Pour the wet into the dry and using a wooden spoon mix to combine.

Shred the zucchini and place in a colander. Gently squeeze any excess liquid from the zucchini before adding to batter. Add drained, shredded zucchini and chocolate chips and stir to combine completely.

Bake for 55 - 65 minutes, or until a toothpick stuck in the center of the loaf comes out clean.

Store in an airtight container on the counter for 3 days or in the fridge for up to 5 – 7 days.
Recipe Notes
*I prefer Enjoy Life Mini Chips for this Recipe