No fail Vegan Chocolate Fudge that's only 3 ingredients and no candy thermometer required! This homemade chocolate fudge is everything fudge should be: Chocolatey, smooth, rich & creamy!
NO gluten, dairy, corn, soy or nuts!!
Not only is this fudge easy to make and delicious, but it's also gluten, dairy, corn, soy and nut free, making it the perfect dessert to bring to a birthday, holiday or office party! No need to worry about someone feeling left out because they can't eat your yummy dessert.
The best thing about this recipe is how unbelievably easy it is to make. Seriously, you can do this even if you feel you have no prior candy making experience! Simply melt everything together either in the microwave at 30 second intervals (or using a double boiler if you're a little more advanced), place it in the freezer to set, cut into squares and enjoy!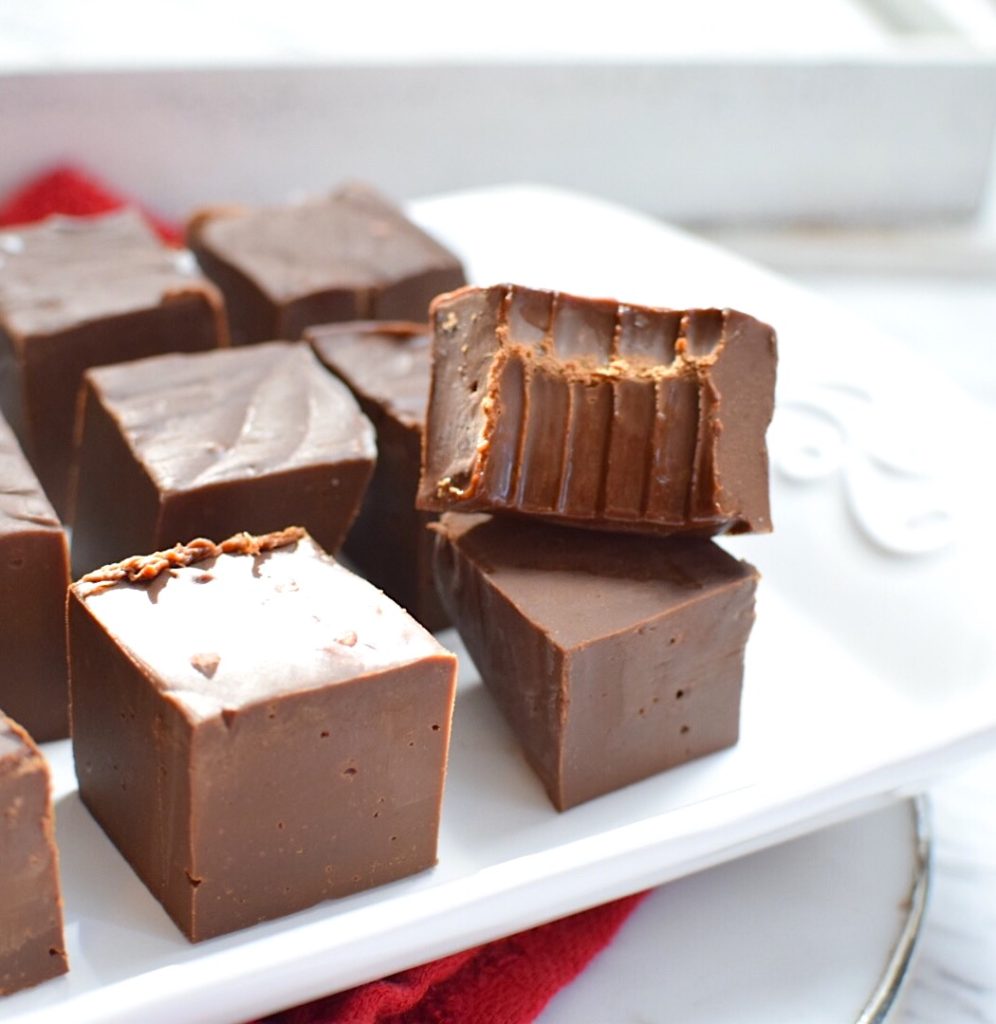 Secret Ingredient:
The secret ingredient that makes this fudge recipe vegan is sweetened condensed coconut milk by a company called Nature's Charm. Condensed milk is just that, condensed – meaning that most of the liquid has been eliminated. This makes it great for desserts where you want a low water content so it stays rich and thick. Sweetened Condensed Coconut Milk can be purchased at Sprouts, Whole Foods or Amazon.
Can't find sweetened condensed coconut milk near you?
If you can't find sweetened condensed coconut milk in a store near you, here's a recipe to make your own:
Homemade Vegan Sweetened condensed Coconut Milk. My favorite part about making it from scratch is it's refined sugar free.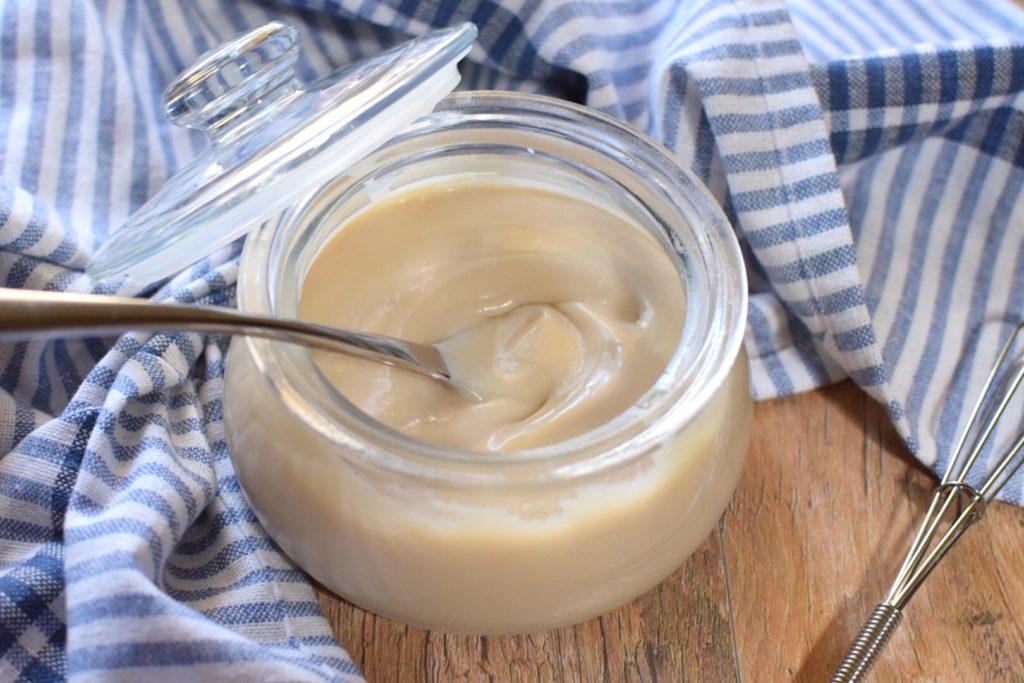 Also great for making ice cream!
Sweetened Condensed Coconut milk is also excellent for making ice cream, and I have a couple delicious, creamy vegan ice cream recipes hat you might enjoy:
Vegan Espresso Chip Ice Cream
Vegan Peanut Butter Chocolate Chip Ice Cream.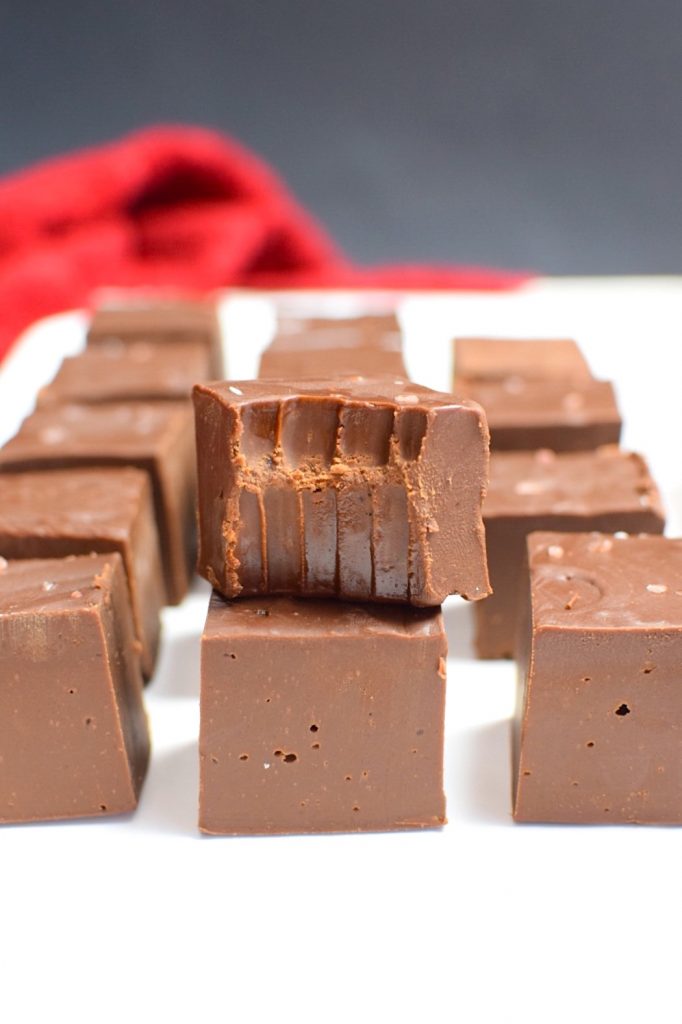 An Important tip when melting chocolate:
When melting chocolate: Make sure not to let any water get into the bowl, not even one drop. This will clump it up and make it unusable. I like to take a paper towel and wipe the inside of the bowl that I'm using to make sure it is completely dry.
Lastly, I should also mention that this is the exact recipe I make for the movie studios here in Los Angeles. What can I say…it's just that good!! Okay, let's make some fudge 🙂
Specialty ingredients for this recipe:
Easy, No-Fail Vegan Chocolate Fudge Recipe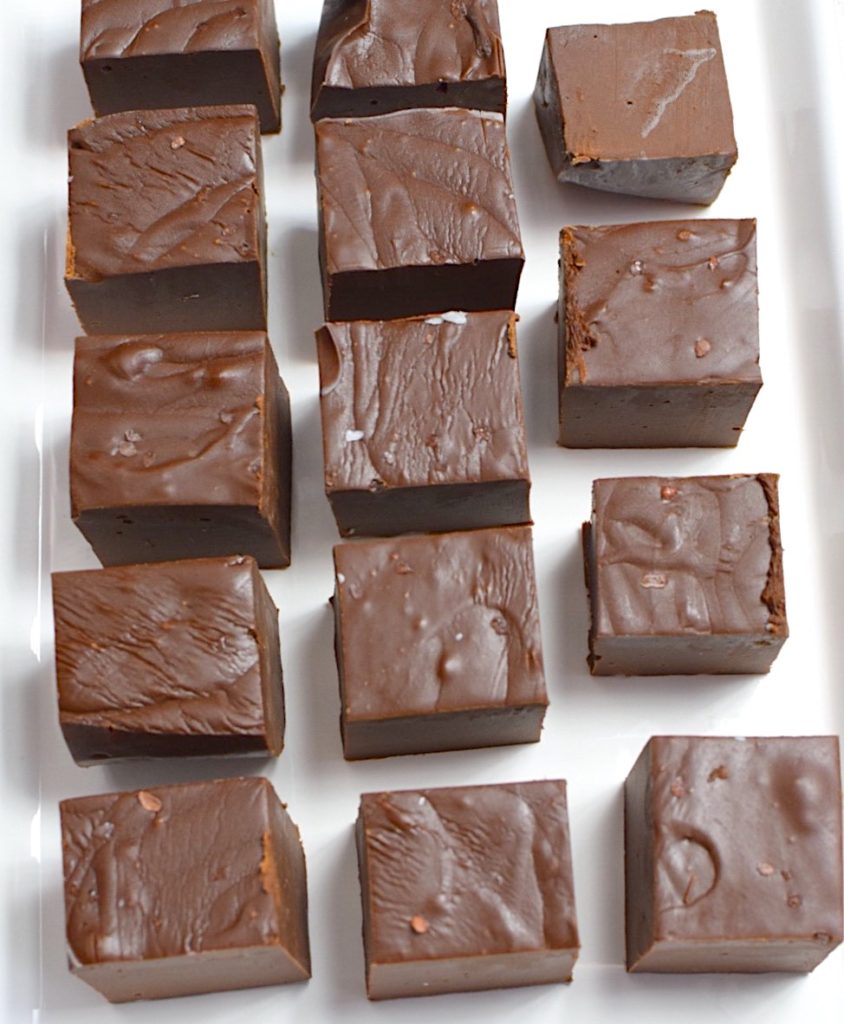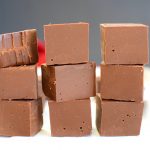 Easy, No-Fail Vegan Chocolate Fudge
Vegan | Gluten-Free | Paleo
Total Time
1
hour
30
minutes
Ingredients
1

(11.25 ounce) can

(about 1 cup) sweetened condensed coconut milk

Nature's Charm brand*

2

cups

Vegan dark chocolate chips

Enjoy Life Brand**

3

Tablespoons

organic coconut oil

1 pinch

sea salt

1

teaspoon

vanilla extract, optional
Instructions
Line a loaf pan with parchment paper and spray with coconut oil spray to prevent sticking.***

Create a double boiler on your stove by filing a small saucepan half way with water and place a large, heat safe bowl on top.****

Place your condensed coconut milk, chocolate chips, coconut oil and a pinch of sea salt in your large bowl and over low heat stir constantly until all the ingredients are melted together.

Using an oven mitt, pour batter into prepared loaf pan, using a spatula to scrape down the bowl.

Place in the freezer to set. Let this set for at least 1 hour before cutting.

Store in an airtight container in the fridge for up to 2 - 3 weeks (if it lasts that long!) or in the freezer for up to 2 months.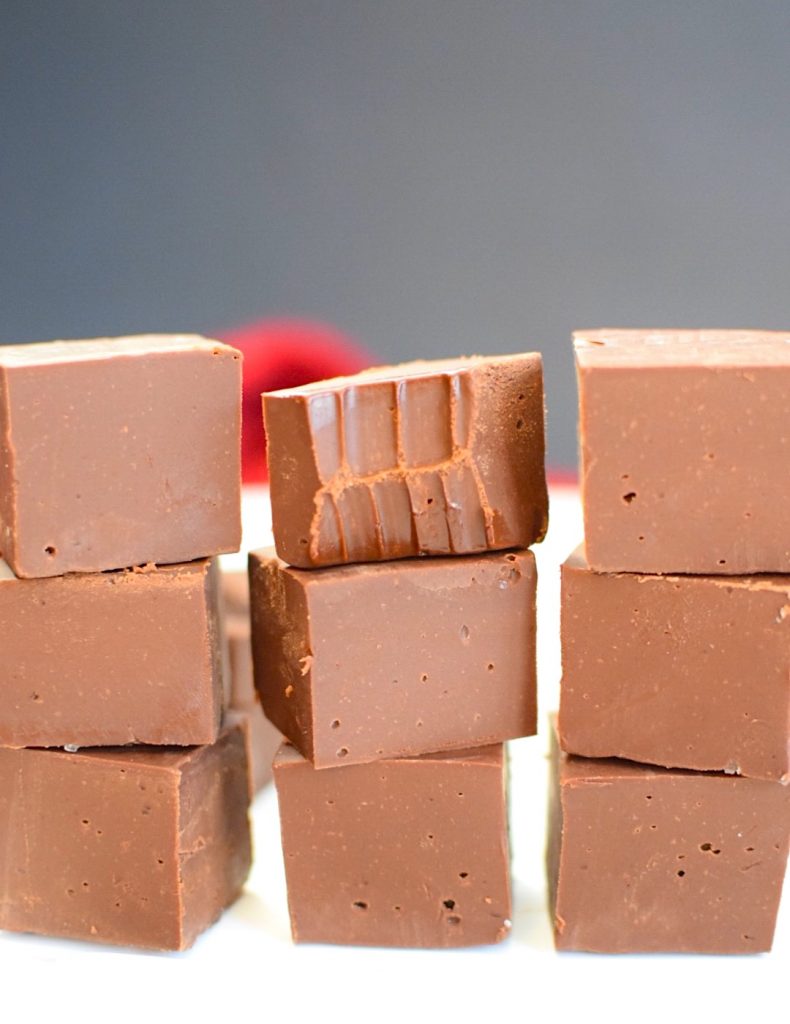 Thinking Of Going Vegan But Not Sure Where To Start? Check Out Our One Week Vegan Meal Plan, Complete With Grocery Lists And Recipes!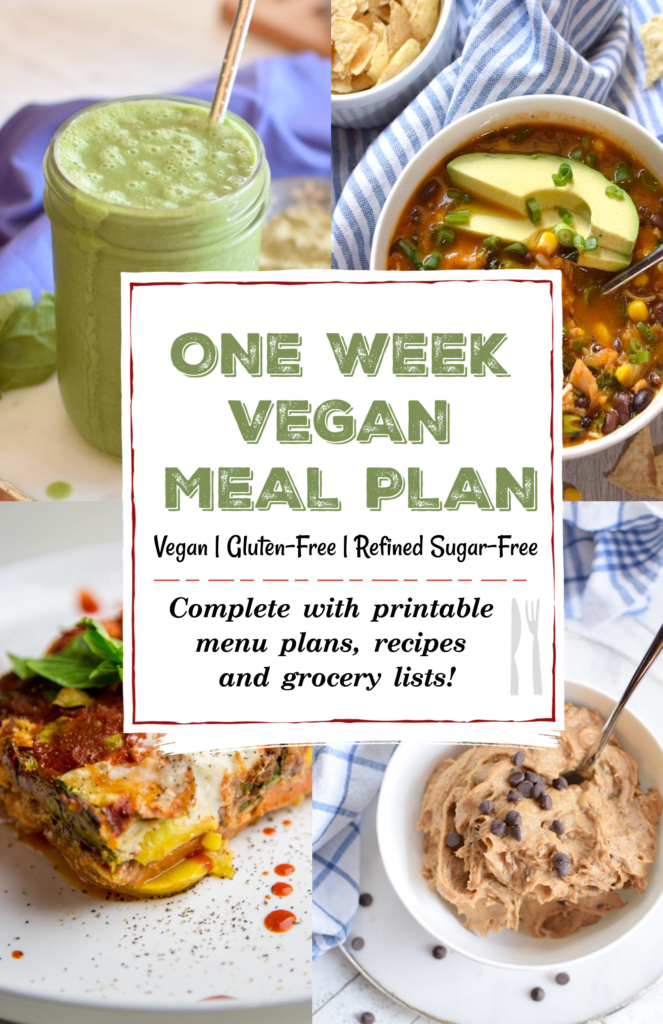 —