Adapting a recipe that call for eggs into a vegan or egg-free version is easier than you think. All you need is flaxseed meal and filtered water and voila…you've got yourself a flax egg!
How to Make a Flax Egg
When ground flaxseed (flaxseed meal) is mixed with room temperature water, it gels up creating a consistency similar to a whisked egg. This can be created with ground chia seeds as well. I've noticed that room temperature water works quickest. Flax or chia "eggs" work great in recipes for pancakes, cookies, scones, muffins and breads. Combine 1 Tablespoon flaxseed meal to 3 Tablespoons of filtered water, mix and let sit for at least 5 minutes. That's it. At this point you're ready to add it to your wet ingredients in your baked good.
Keep in mind:
I've found that flax eggs work best in recipes that call for no more than two eggs. Replacing more eggs than that can make your final product seem slightly stretchy or gooey. Also, flax eggs will not work in recipes where eggs are the main event. Things like quiches, egg muffins, frittatas or omelets.  Using flax eggs may also increase cooking time slightly, so keep that in mind when baking.
That being said, flax eggs are wonderful for people who are intolerant to eggs, or for those who are following a vegan diet.
Here's an easy breakdown for baking:
When replacing 1 egg
1 heaping Tablespoon Flaxseed meal
3 Tablespoons filtered water, room temperature
When replacing 2 eggs
2 heaping Tablespoons flaxseed meal
1/4 cup plus 2 Tablespoons filtered water, room temperature
Where to find flaxseed and how to store:
Flax Seed Meal is simply ground flax seeds.  You can purchase whole flaxseeds in most grocery stores now, and they come whole or ground. If you have whole flax seeds at home, simply add them to a dry blender or to a spice grinder and blend to create a fine meal.  Once ground, store in an airtight container in the fridge or freezer.  Flax seed meal will go rancid relatively quickly if stored at room temperature.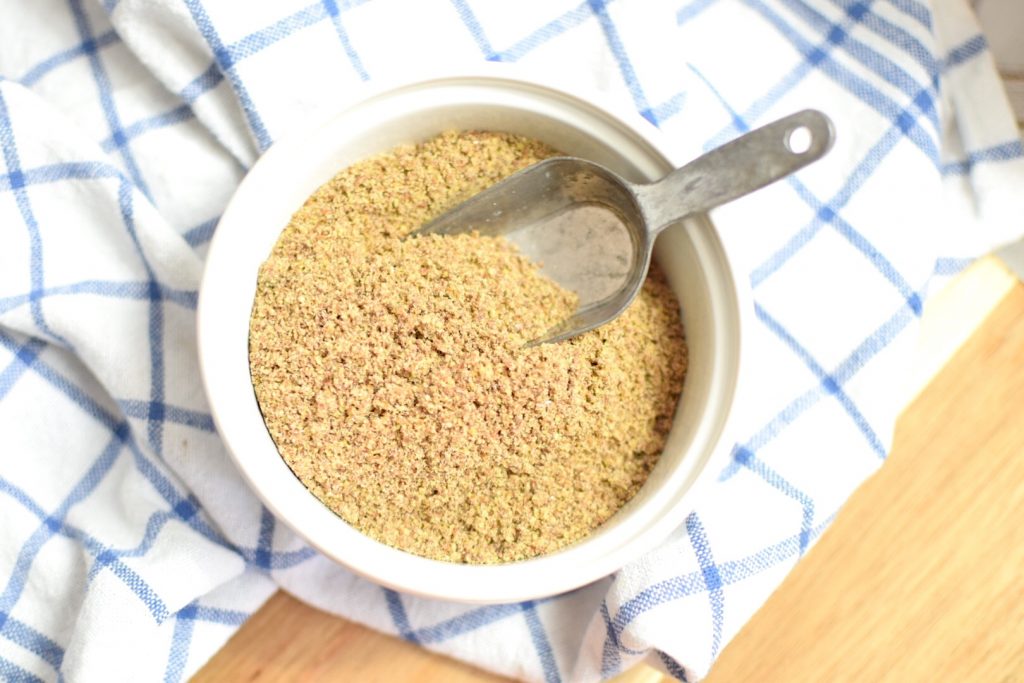 Final note:
Flax eggs are great for those who are intolerant to eggs or for those following a vegan diet. I've found they also come in handy when you're mid-recipe and find yourself one egg short. Happy baking!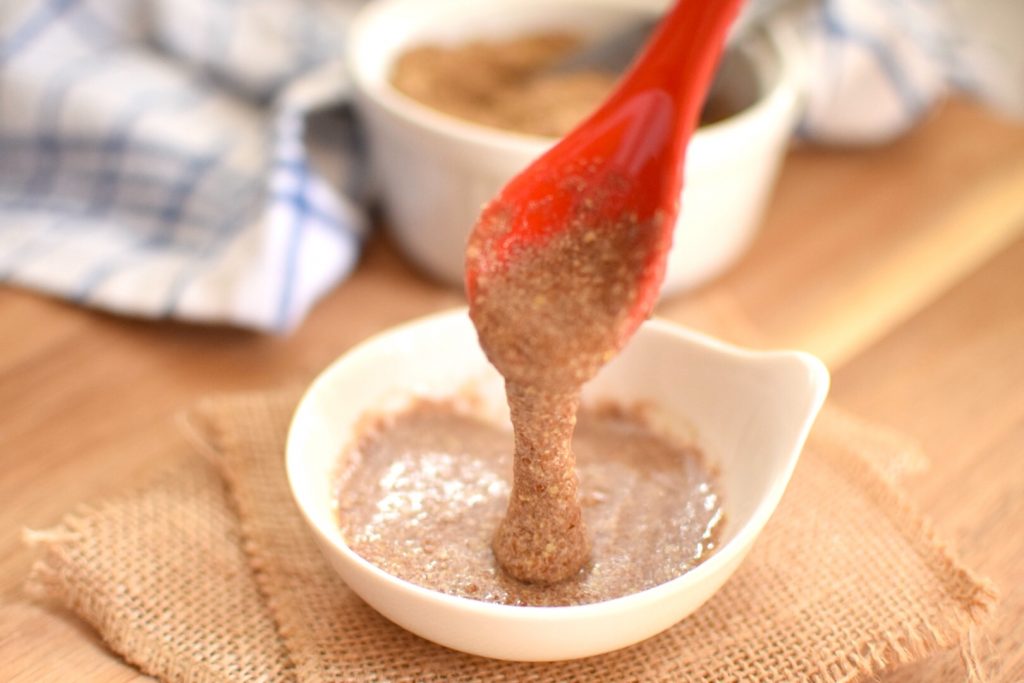 How to make a Flax Egg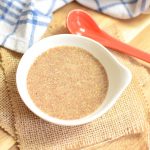 How to Make a Flaxseed Egg
Makes equivalent to 1 Egg
Ingredients
1

heaping Tablespoon Flaxseed Meal*

3

Tablespoons 

room temperature filtered water
Instructions
Combine the two and let the mixture sit for about 5 minutes.  This allows the mixture to gel, creating a texture similar to a beaten egg.  Repeat for each additional egg.

Obviously this won't work for every recipe, but for most it's a great substitution. Experiment for yourself, and I hope that you are pleasantly surprised!
Recipe Notes
*If you only have whole flaxseeds, simply ground in a dry blender or spice grinder to create a meal. 
You might also enjoy our Vegan Meal Plan. One week's worth of menu planning, including mouth watering recipes and grocery lists to help make it as easy as possible for you to stick to a vegan diet.