A creamy homemade Whipped Body Lotion made with healthy ingredients that you can feel good about rubbing into your skin. This DIY body lotion is perfect for every day use!
Winter brings about such wonderful things…warm drinks, colorful scarves, friends around a fire, and maybe for some of us, even snow! You know what else it brings? Dry skin. Ick! There's nothing worse than dry and itchy skin, it's serious business. Know what else is serious? All the crap (ahem!) that can be found in store-bought lotions. That's exactly why I went to work and created a healthy, natural Body Lotion: Homemade Whipped Body Lotion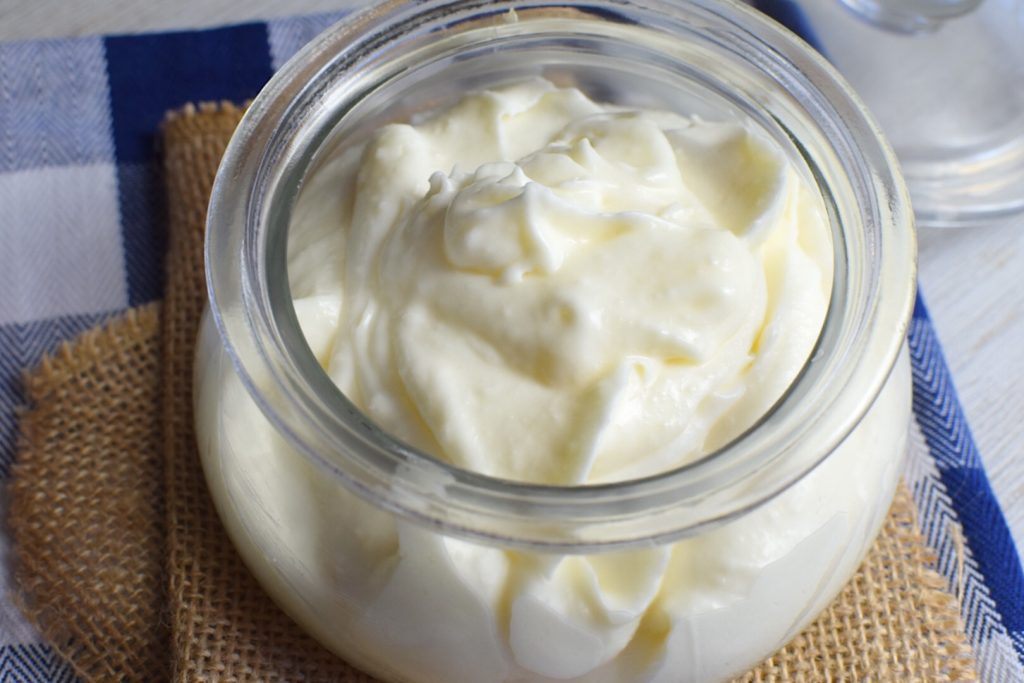 Lotion is something you probably take for granted. You've been using it for so many years (on so many places) that you might not think much about it. Others among us have experienced skin allergies, rashes, or other unpleasant side effects from many big name-brand lotions. Whether your skin notices what's in store-bought lotions or not, I'm here to tell you just how easy it is to make your own!
No more unnecessary chemicals, no synthetic fragrances, no parabens to preserve your lotion until the freakin' apocalypse. Imagine a beautiful mason jar filled with velvety soft body butter that you proudly made your self. Imagine how confident you'll feel about what you're spreading all over your body! It's totally cool with me if you put on a little music while massaging your homemade body lotion into your wintery-chaffed skin like some 90's Herbal Essence commercial. Go on, you know you want to!
Pro Tip:
Shea Butter tends to be a little lumpy. If your handheld mixer doesn't seem to get all the lumps out, feel free to place everything into a blender and starting on low speed, blend until creamy.
Frankincense Essential Oil is a powerful astringent, meaning it helps protect skin cells. It can be used to help reduce acne blemishes, the appearance of large pores, prevent wrinkles, and it even helps lift and tighten skin to naturally slow signs of aging. I highly recommend adding Frankincense Essential Oil to your body lotion.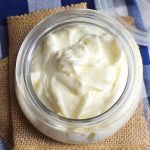 DIY Whipped Body Lotion
Vegan | Gluten-Free | Chemical-Free
Ingredients
1/2

cup

organic shea butter

3

Tablespoons

organic coconut oil

room temperature

1

Tablespoon

vitamin E, Jojoba or Argan oil

5

– 6 drops food grade essential oil

I suggest vanilla, lavender, lemon or Frankincense
Instructions
Combine everything with a hand held mixer until light and fluffy. Store in an airtight, glass container.
Recipe Notes
*If you don't have a handheld mixer, you could also mix this by hand with a whisk.  If mixing by hand, it may not get as velvety smooth. 
For a complete line of health based skin care products, including things like shampoo, conditioner, face masks and face creams check out The Body Deli.