Milk and Eggs is a new grocery delivery service that I've been testing out these last couple of months. Being a Health Based Personal Chef means that I go through produce like nobody's business!  Seriously, I think all the checkers at every Trader Joe's, Sprouts and Whole Foods within a 30 mile radius of me knows my name and what I do!  And although I personally love going to the grocery store to peruse the aisles, check out what's new and just shop around, I don't always have the time.
I've found the service extremely convenient, the customer service is friendly and their products are great quality.  At first i wasn't sure how they were able to pull this off, but since Milk and Eggs work directly with local farms, they essential cut out the middle man which means they're able to offer excellent products at extremely competitive prices.  Also, orders only need to be placed 2 days prior to delivery and when you purchase $50 or more, delivery is free!  Here's their diagram of how it works: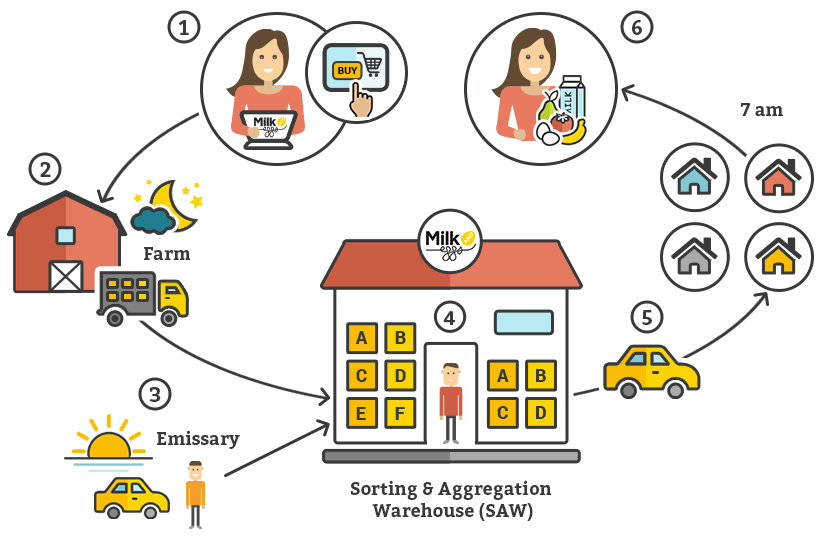 I've had a total of 4 deliveries from Milk and Eggs and so far each delivery has been on time and neatly packaged in these yellow cooler bags with ice packs, both of which are yours to keep…score!!!
Here's what my last order looked like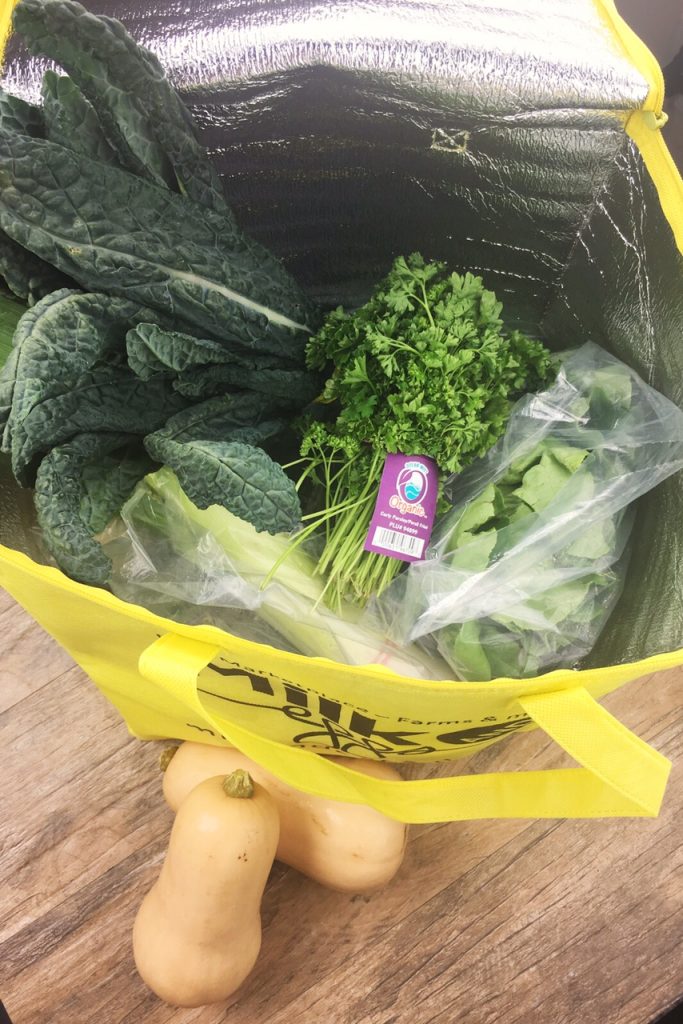 Overall, I'm really impressed with the service. I got those 2 beautiful butternut squashes last week and prepared the following Nacho "Cheese" Dip with them!
This Vegan dip is pleasantly deceptive.  It's smokey and spicy from the smoked paprika and jalapeño, creamy from the coconut milk and if you have a high-powered blender, such as a Vitamix, you can get it velvety smooth.  At first taste you'd have no idea that at the base of this dip is a vegetable!
VEGAN NACHO "CHEESE" DIP
Vegan | Gluten-Free | Paleo | Anti-Candida
Ingredients
2 

cups

butternut squash

peeled and chopped into 1/2-inch cubes

2

Tablespoons

jalapeño pepper

seeded and diced

3

Tablespoons

olive oil

divided

3/4

teaspoon

sea salt

divided

1/2 

cup

coconut milk

or any other non-dairy milk

1/4 

cup

raw hempseeds

2 

cloves

garlic


1

Tablespoon

lemon juice

1 

Tablespoon

raw apple cider vinegar

1 

Tablespoon

smoked paprika

1/4

teaspoon

turmeric powder

Pinch

black pepper
Instructions
Preheat oven to 350°F. and move your oven rack to the middle position.

Line a baking sheet with parchment paper or foil. On it, evenly place the cubed squash and sprinkle the diced jalapeño pepper on the baking sheet as well. Drizzle 2 Tablespoons olive oil and sprinkle 1/4 teaspoon sea salt all over the squash and pepper.  Bake until tender, about 30 minutes. Stir about halfway through the cooking time.

Place the remaining ingredients in a blender. Once the squash and pepper are tender, remove from oven and add this to the blender as well.  Starting on a low speed and slowly working up to a high speed, blend until creamy and smooth.

Serve this with your favorite tortilla chips or sliced veggies, or pour it over your favorite noodles for a Vegan Mac-N-Cheese!

Enjoy 🙂
 Need some help navigating your health and wellness?  Check out my Health Coaching Services!  Book your appointment for a FREE 30 minute consultation HERE!
—