This Vegan Nacho Cheese Dip is smokey, slightly spicy, rich and creamy! It's a satisfying plant-based dip that can be enjoyed with chips, crackers or poured over noodles!
Pleasantly Deceptive
This dip is pleasantly deceptive. The paprika and jalapeño give it a smokey, spicy flavor while the roasted butternut squash and coconut milk add a deep richness. When all of these ingredients combine in a high-powered blender, it creates a delicious and satisfying dip that resembles Nacho Cheese.
At first taste you'd have no idea that at the base of this dip is a vegetable!

Butternut Squash:  The Star of the Show!
Butternut squash is at the base of this cheese dip. Once it's roasted and seasoned, it makes a smooth and creamy sauce.  So, not  only will you be enjoying something that tastes sinfully delicious, but you'll also be getting in a serving of veggies!
How to Cut a Butternut Squash
If you're wondering how the heck to cut a butternut squash, fear no more. I've created a little demo video showing you exactly how it's done.
Watch How HERE!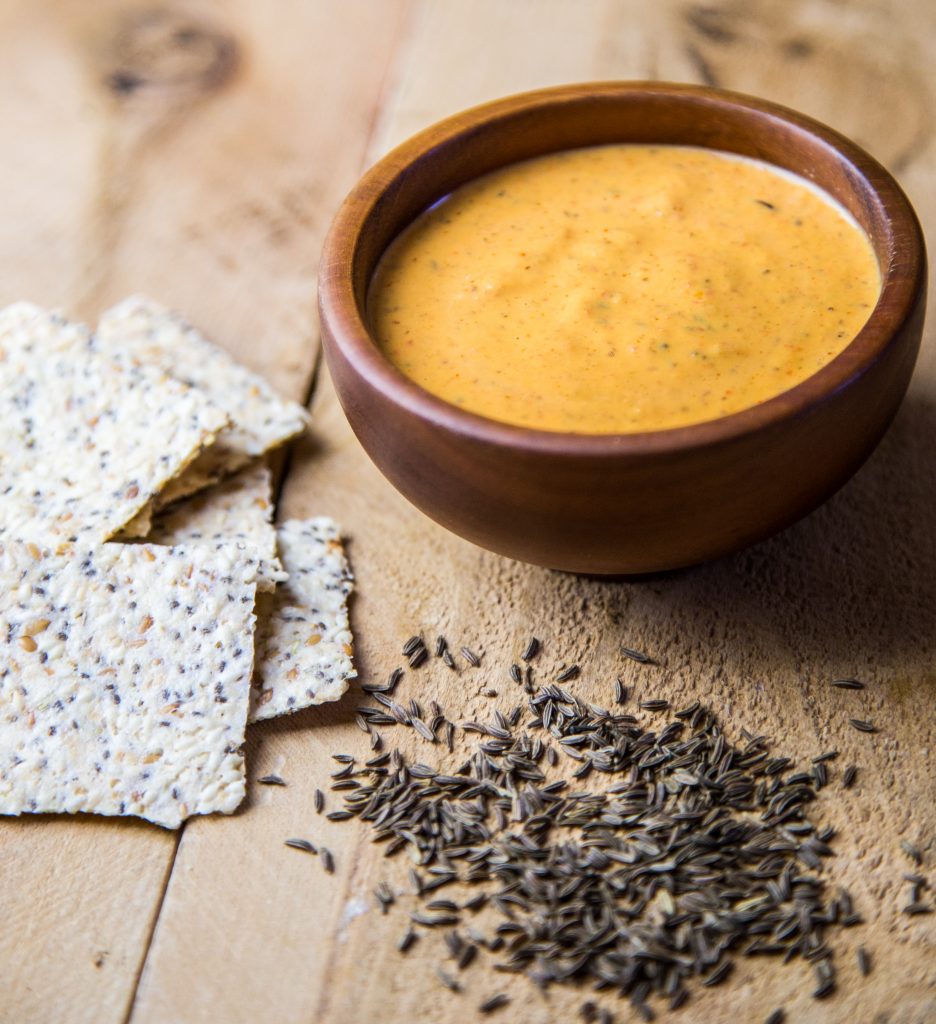 Special Note:
To ensure a velvety smooth texture, a high-powered blender, like a Vitamix, works best for this recipe. Before you start blending, make sure the blender is set to low speed. Then as you go, slowly work up to high speed. You may need to stop and scrape down the sides occasionally. This prevents the sauce from getting stuck while also preventing the top from popping off from the force.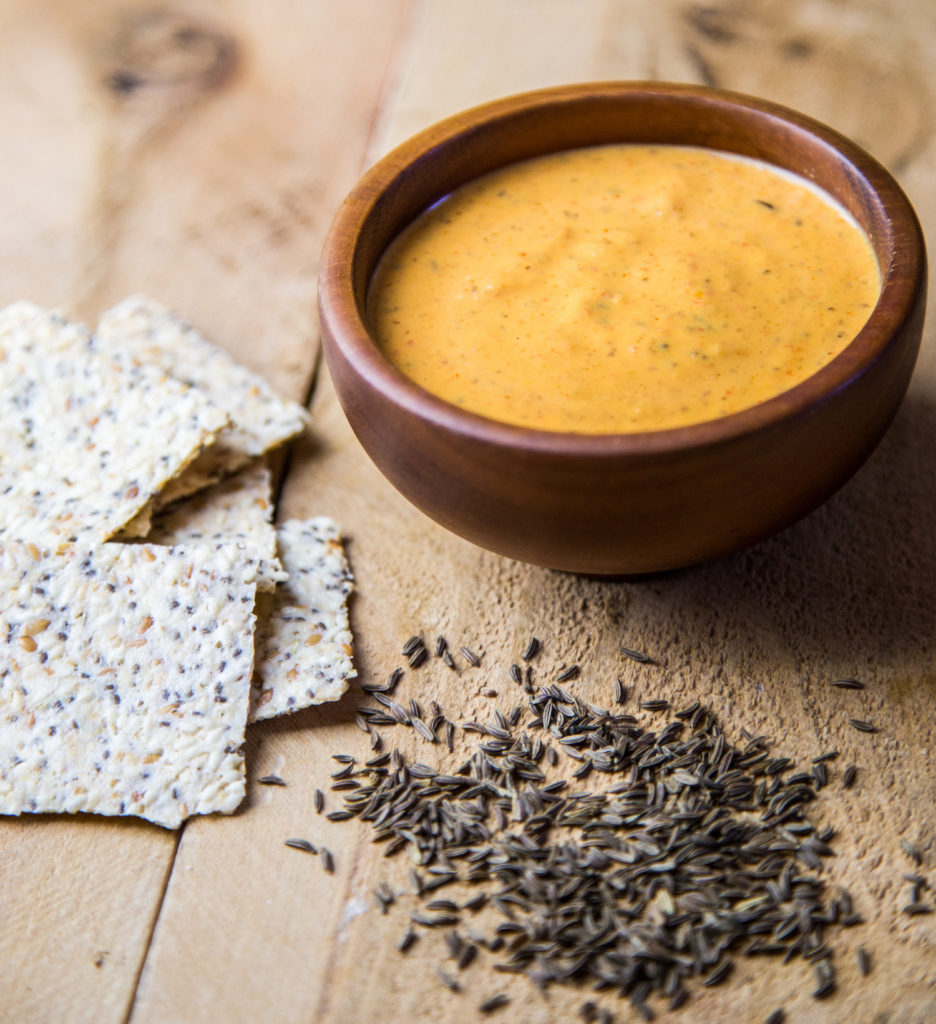 Vegan Nacho "Cheese" Dip Recipe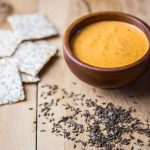 Vegan Nacho Cheese Dip
Vegan | Gluten-Free | Dairy-Free | Anti-Candida
Ingredients
2

cups

butternut squash

peeled and chopped

2

Tablespoons

jalapeno pepper

seeded

3

Tablespoons

olive oil

3/4

teaspoon

sea salt

1/4

cup

raw hemp seeds

1/2

cup

unsweetened full fat coconut milk
*

2

cloves

garlic

1

Tablespoon

fresh lemon juice

1

Tablespoon

raw apple cider vinegar

1

Tablespoon

smoked paprika

1/4

teaspoon

turmeric powder

Pinch

black pepper
Instructions
Preheat oven to 350°F. Line a baking sheet with parchment paper.

Peel the butternut squash and chop into ½-inch cubes. Place on baking sheet with chopped jalapeño and drizzle with olive oil and sea salt. Using your hands, make sure all the squash is coated evenly. place in the oven on the middle rack and bake for about 30 minutes, or until tender. Stirring about halfway through cooking time.

Place cooked squash into your blender with remaining ingredients. Starting on low speed start to blend, slowly working up to high speed. Blend until smooth and creamy.

Taste for seasoning.
Recipe Notes
*I prefer canned coconut milk for this recipe!