In this post, I'm sharing my top 3 tips for eating out while on a Candida Diet.
Eating out on a candida diet can be quite the challenge. With all the dietary restrictions, it can seem almost impossible to enjoy a night out with family and friends. I remember when I first started a candida diet, I just avoided restaurants completely. I was too overwhelmed with what I could and could not eat and found it more stressful than anything. As a result I felt isolated and alone.
Let's face it, eating is social. Sitting around a dinner table each day with your family is a primal way to stay connected. And eating out is a great way to bond with family and friends. It's a source of joy for most and should continue to stay that way. Otherwise, distorted eating behaviors can emerge…where food becomes the enemy. This type of thinking takes you away from healing and can actually make your condition worse.
The good news is, assuming you don't go out to eat more once a week, it's okay to go a little off diet and it is possible to find dishes that are mostly candida compliant.
Today I thought I'd share my top 3 tips for eating out while sticking to a Candida Diet.
Tip #1: Bring your own salad dressing
I know this may seem a little funny at first, but I've definitely done this with little effort. Simply fill a small container with a fitted lid with homemade salad dressing and order your salad with no dressing or dressing on the side. Once your salad comes, pour your homemade dressing on top and voilà!
A perfect container to use for this is an empty spice jar.
Not sure how to make your own salad dressing? Check out my 5 Healthy Salad Dressing Recipes post for everything from basic vinaigrette to Caesar and Ranch Dressings.
5 Healthy Salad Dressing Recipes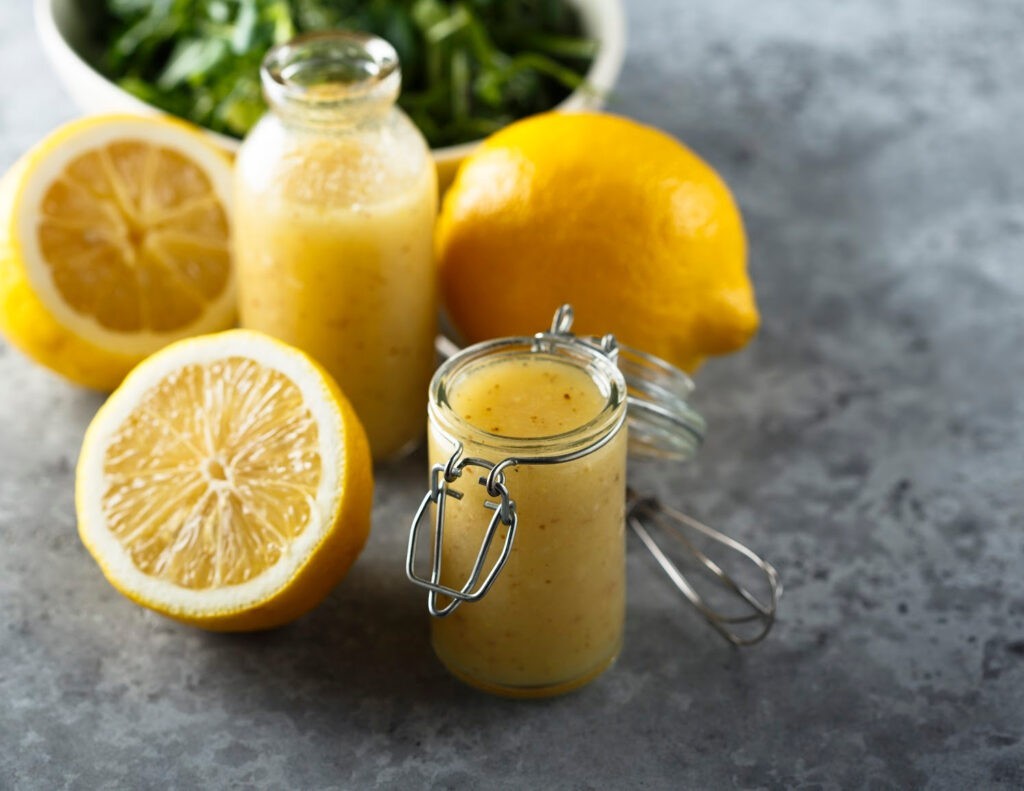 Tip #2: Order lean protein with veggies on the side
Stick to dishes with lean protein and veggies. Steer clear of heavy, cream-based dishes like alfredo or chowder or cheese-based dishes like macaroni and cheese and chicken parmesan. Also try to avoid grain-based dishes like pasta which usually combine gluten and dairy.
How this looks in a restaurant is Salmon with Asparagus, White Fish with Broccoli and Carrots, Grilled Chicken over Leafy Greens, or a Burger (no bun) and Sweet Potato Fries.
Personally, I find eating out easiest at Greek and Thai restaurants. At a Greek restaurant try a chicken, steak, lamb or salmon kabob. Although they're usually served with pita bread, it's easy to skip it and just eat the rice which is naturally gluten-free. You could also get Greek Salad with Chicken or Salmon, skip the feta.
Thai restaurants usually have lots of vegetable dishes and curries that use coconut milk at the base. And these days most restaurants give you the option to choose brown rice instead of white.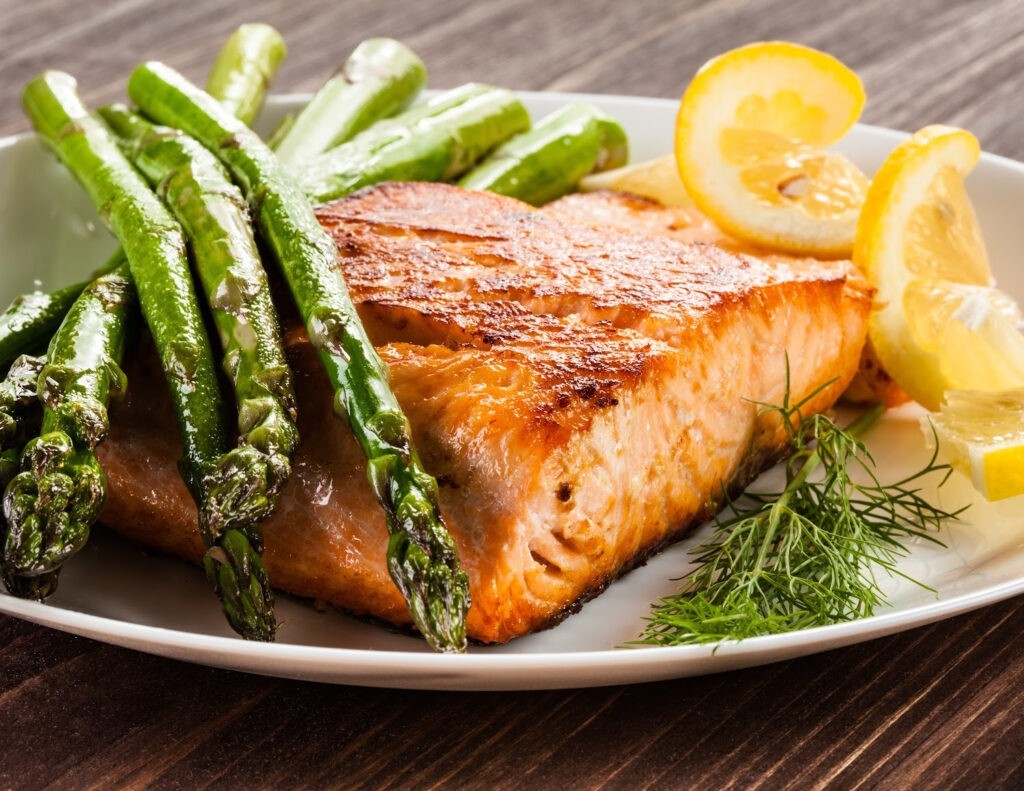 Tip #3: Avoid the rolls – order a veggie platter
I know avoiding those delicious rolls, especially when they're warm, is difficult. But, if you really want to stay on plan, try ordering a veggie platter with hummus or guacamole instead. And if you have to have bread (I totally get it) you could also try bring your own cassava flour tortillas! You can find the recipe HERE – Paleo Tortillas.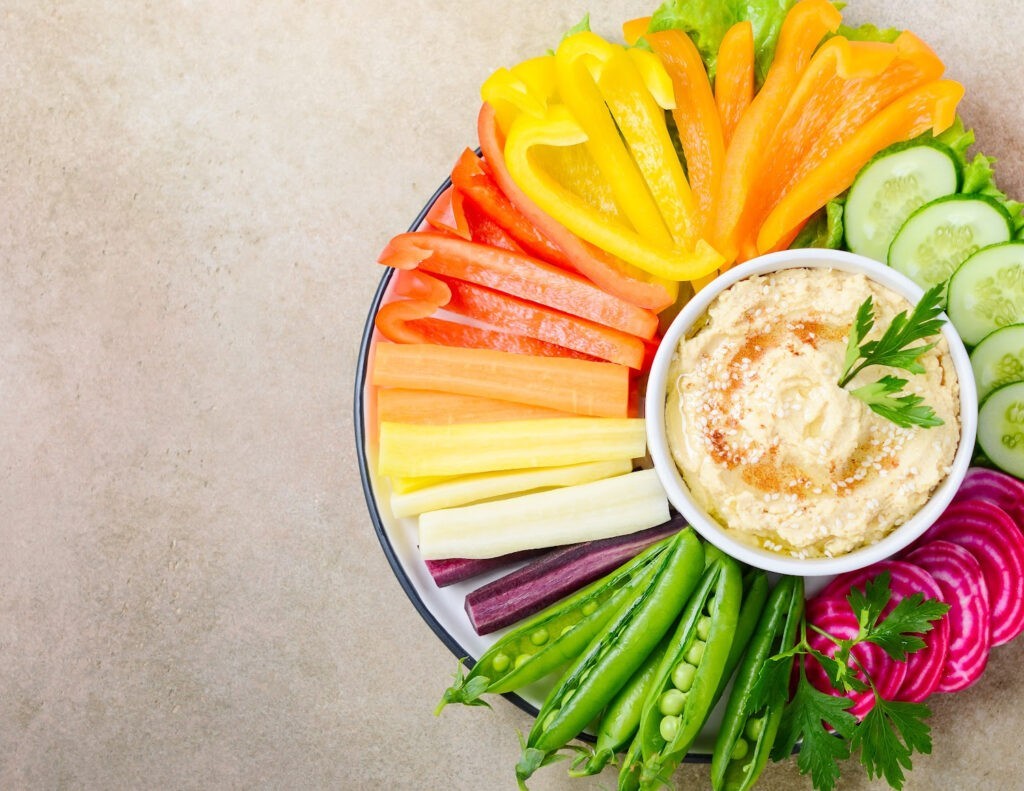 Bonus Tip: Cocktails
Lastly, let's discuss cocktails. While on a candida diet it's best to avoid alcohol, period. But, if you do find yourself in a situation where you're going to get a drink, regardless of your diet, there are some "better" options to choose from.
So, if you're going to splurge, and I'm am not recommending that you do, here are some suggestions:
Vodka (potato-based) with seltzer and lime juice
Vodka (potato-based) with cranberry and lime juice
Gin (Cold River brand) with club soda and lemon or lime
Vodka is generally made from gluten-based grains like wheat, barley and rye or from potatoes. A potato based vodka is your best bet. The following vodkas are made from potatoes:
Chopin Potato
Zodiac
Luksusowa
Karlsson's Gold
Gin, although flavored with juniper berries, is also made from grains. Normally wheat, rye, barley or corn. Although most brands are tested and show little or no traces of gluten, if you are extremely sensitive, it's best to avoid Gin. However, there is one brand, Cold River Gin, that is sourced from potatoes and is naturally gluten-free.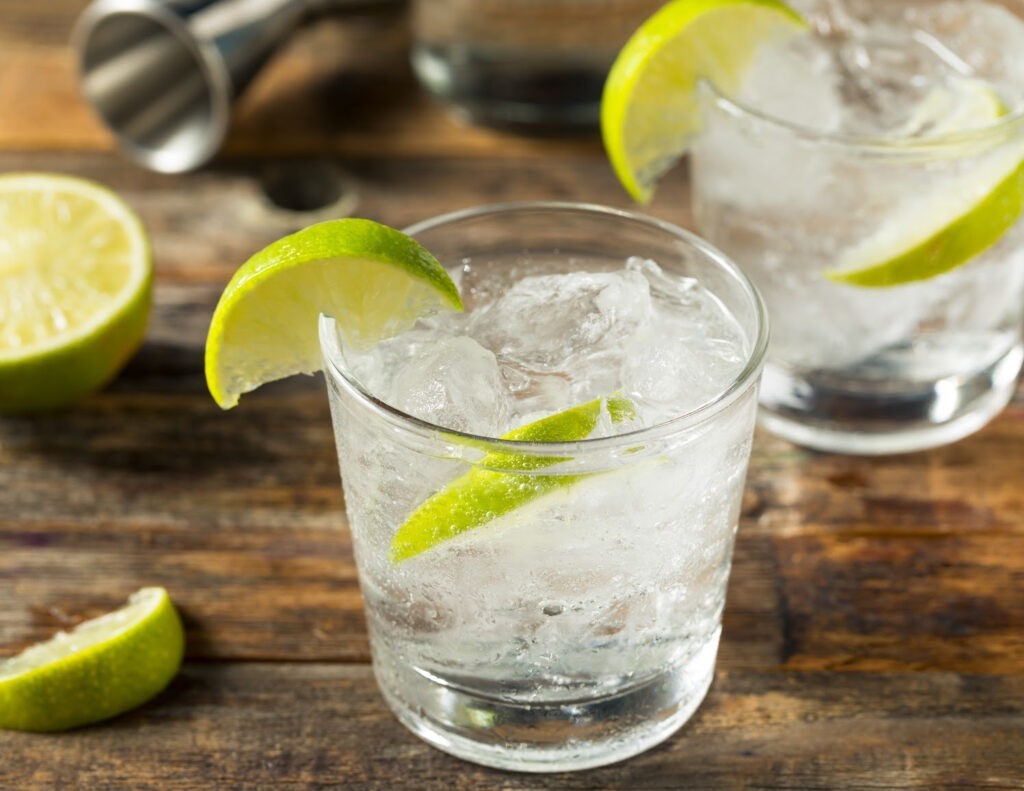 There you have it! I sincerely hope you found this post helpful. And, I'd love to know, what are you favorite tips for sticking to your candida diet while eating out?