This Candida diet strawberry parfait uses healthy ingredients for a light, flavorful and satisfying dessert!
If you're looking for a delicious dessert recipe that's healthy for you too, this is it! Using 3 simple ingredients, this chia pudding is reminiscent to strawberry whipped cream. It's light and fluffy, yet rich and satisfying.

Clean, Simple Ingredients:
Full Fat coconut cream is what makes this recipe so creamy and delicious. There was a time that I was actually afraid of fat, thinking that it was bad for me and might make me fat. But now I know that the the body needs fat, particularly the brain, and the more healthy fats we consume that more full and satisfied we feel and less likely we are to overeat and binge on sugar. In addition to coconut cream, fresh strawberries add natural sweetness and a beautiful color to this dish and chia seeds give it texture with an added boost of Omega 3's!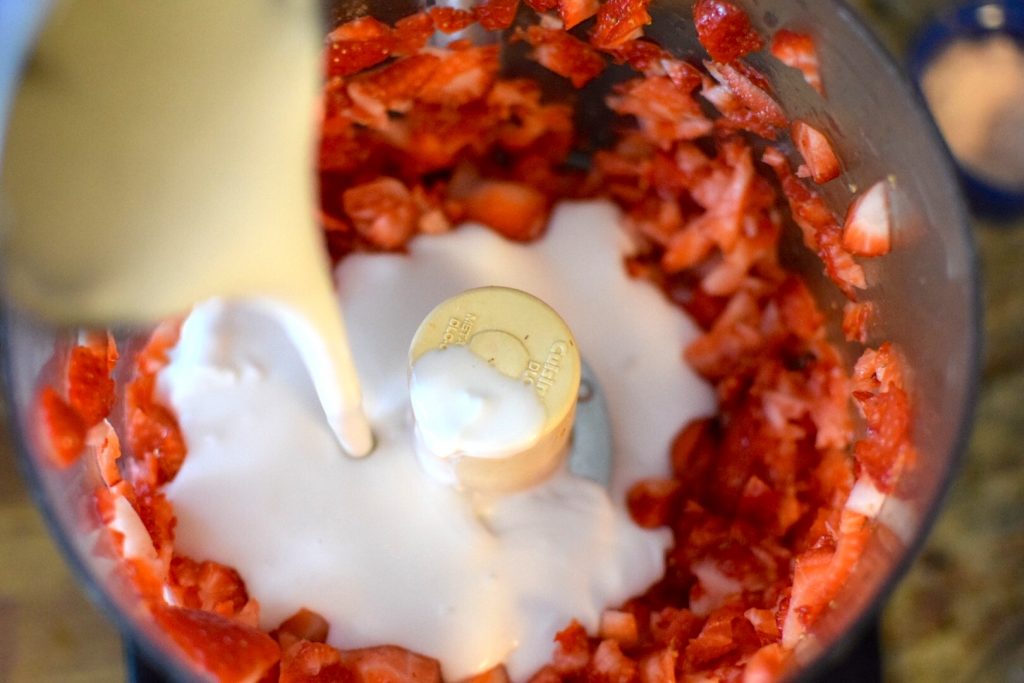 Meal Prepping
I love making this over the weekend and having it to snack on all week long.  Sometimes I eat it for breakfast, and other times I enjoy it as a mid day snack or dessert. It's filling and satisfying. You'll also notice that the only added sweetener is a couple drops of liquid stevia.  This makes it the perfect treat for someone following an Anti-Candida or sugar-free diet.
Vegan Strawberries and Cream Parfait fits the following diets:
Vegan
Gluten-free
Paleo
Anti-Candida
Nut-Free
Vegan Strawberries and Cream Parfait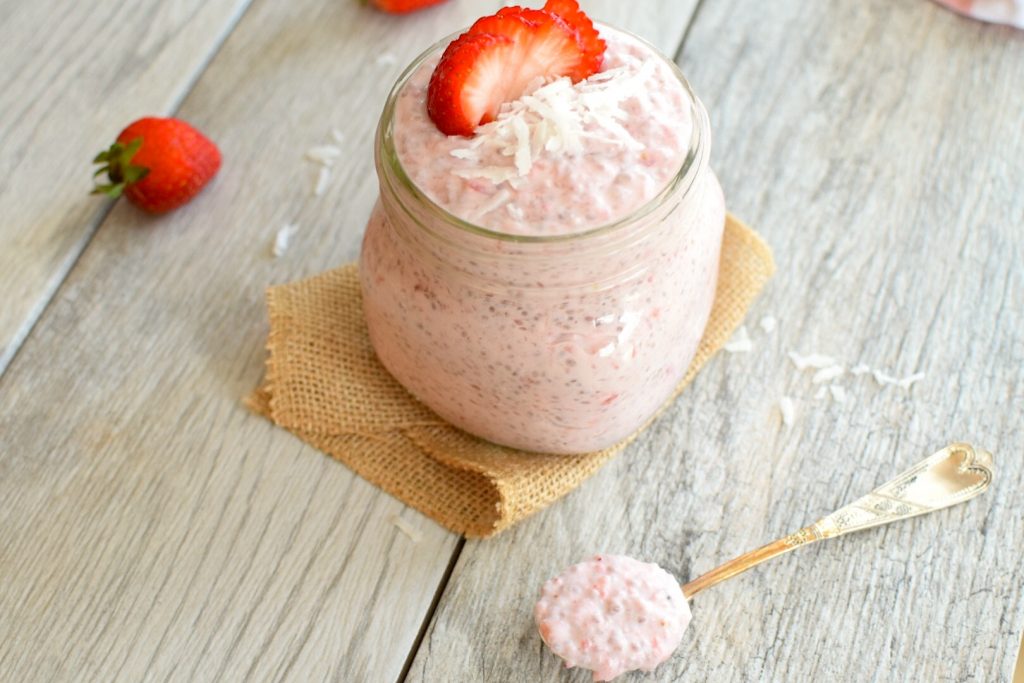 Candida Diet Strawberry parfait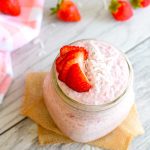 Strawberries & Cream Chia Parfait
Vegan, Anti-Candida, Gluten-Free
Ingredients
2

cups

fresh strawberries

1

can full-fat coconut cream*

1/4

cup

chia seeds

6

drops liquid stevia

Pinch

sea salt
Parfait additions:
Fresh berries

Nuts of choice

Unsweetened shredded coconut
Instructions
Place the strawberries in a food processor and give them a quick pulse. Now scrape down the sides of the food processor, add the coconut cream, chia seeds, liquid stevia, and sea salt and process until fully combined.

Taste for seasoning and add more stevia if desired.

Pour into a container with a fitted lid and place in the fridge to set for about 2 – 3 hours. This should firm up and get slightly thick.

Eat as is or create a parfait by layering the coconut cream, fresh berries, nuts of choice and shredded coconut into a small serving bowl, jar, or glass. Continue layering several times and enjoy.
Recipe Notes
*Do not buy the Trader Joe's brand of coconut cream for this recipe.  They have recently reformulated their coconut cream, and although it is organic and great quality, it is too clumpy and watery for this recipe.
You might like our Digital Cookbook Everyday Recipes For Your Candida Diet. Over 100 recipes that are free of gluten, dairy, corn, soy and sugar. Everything from Breakfasts, Entrees, Sides, Snacks and Desserts helping you combat your candida and restore gut health. Grab your copy today!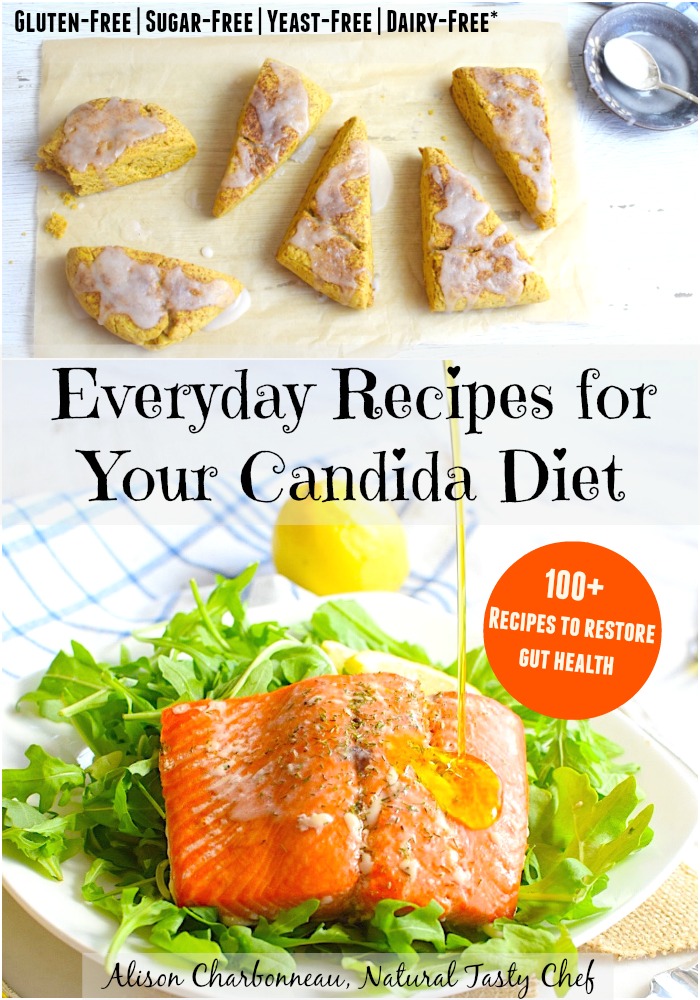 —