A Vegan spin on Parmesan cheese that's easy to make, using on 3 ingredients and healthy for you too!!
About Brazil Nuts:
If you're not familiar with Brazil nuts, this is the perfect recipe to get acquainted.  Brazil nuts are large, crunchy nuts that almost resemble macadamia or hazelnuts as opposed to softer nuts like walnuts and pecans.
Brazil nuts aren't utilized in dishes often, but they are one of the top food sources in the world for selenium which is beneficial for mood (depression prevention), inflammation and also for thyroid health (think hormones/weight management)!  In addition to Selenium, Brazil nuts are praised for their anti-inflammatory and anticancer properties as well as their benefits for heart health.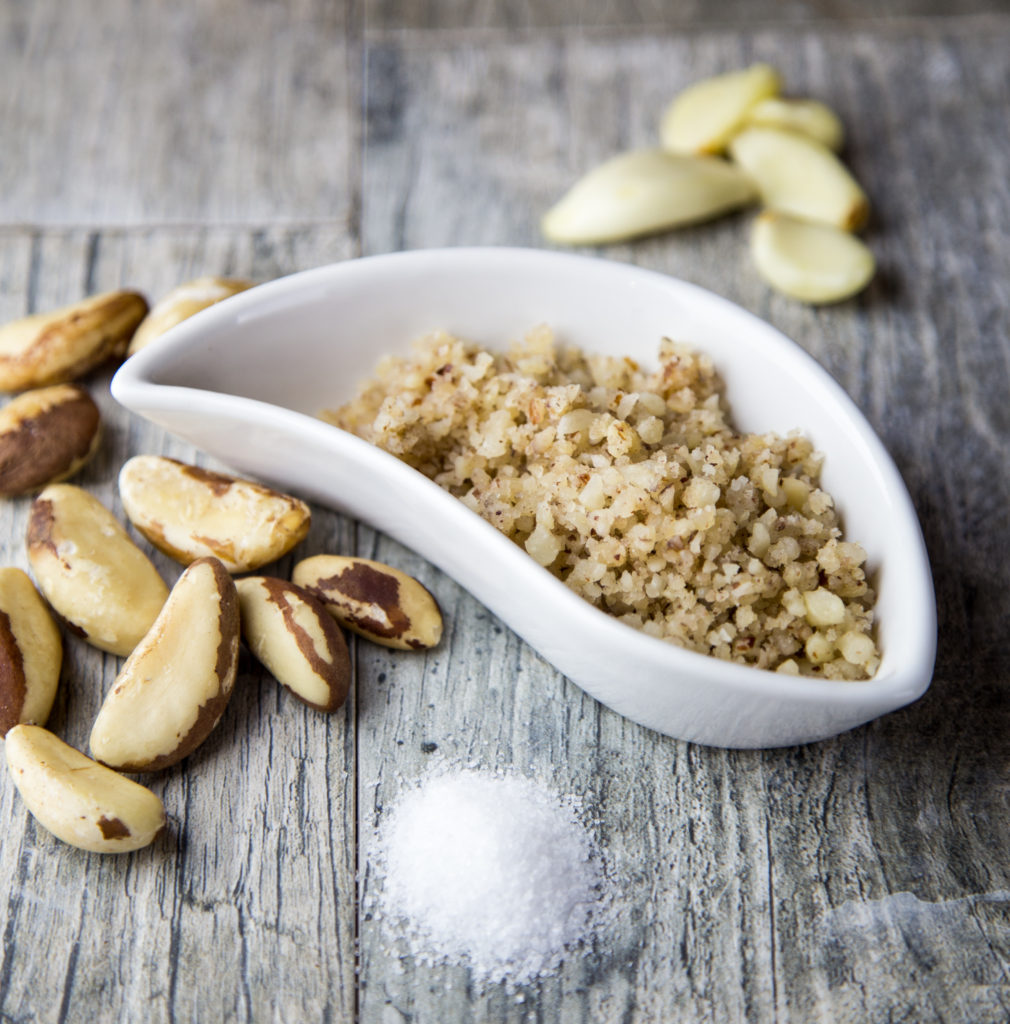 This 3 ingredient Vegan Parmesan Cheese Recipe is super easy to make and really good for you too! It's delicious sprinkled on pizzas, quinoa, brown rice and even kale salads.  It adds a healthy, salty bite. I like to make big batches and keep it in the freezer so that I always have it on hand.
Specialty Equipment and Ingredients For this Recipe:
The food processor I use and LOVE is by Cuisinart:
3 Ingredient Vegan Parmesan Cheese Recipe
Vegan "Parmesan" Cheese
Vegan | Gluten-Free | Anti-Candida
Ingredients
1

Cup

raw

unsalted Brazil nuts, rinsed in a fine mesh strainer

4

cloves

garlic

peeled

1

teaspoon

sea salt
Instructions
Place the garlic in your food processor and pulse a couple times to break up the garlic and allow for even distribution throughout your "cheese".

Now add your Brazil nuts, sea salt and process for about 20 - 30 seconds more, scraping down the sides if necessary.

Remove from your food processor and store in a mason jar or other container with a fitted lid in your fridge or freezer.

Enjoy 🙂
Recipe Notes
*Since Brazil nuts are high in Selenium, it is advised to only eat about 1 - 2 nuts per day, which probably breaks down to about 1 - 2 Tablespoons of this cheese.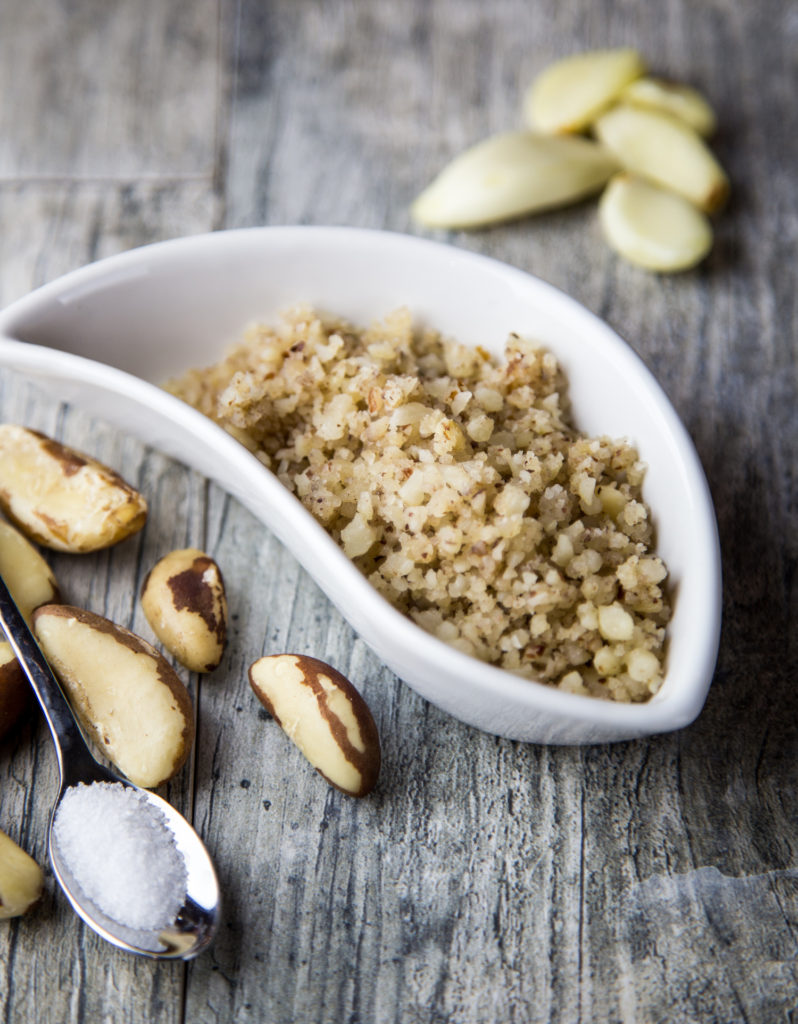 For more information on Brazil nuts and all the wonderful healthy benefits they provide, check out this article by Dr. Axe.
Brazil nuts:  The Top Selenium Food That Fights Inflamation
✨Need Some Help Navigating Your Health And Wellness?  Check Out My HEALTH COACHING SERVICES.  Sign up for your FREE Complimentary 30 Minute Session by clicking HERE today!
Like this post? Please share it 🙂