A homemade vegan caramel sauce that's ooey, gooey and perfect drizzled on your favorite coffee, ice cream, french toast, sticky buns, oatmeals and more.
Have you ever had a caramel latte or a caramel macchiato from Starbucks? Well that's where this idea was born. It started with a pregnant lady's cravings while standing in a Starbucks line with swollen feet in mid June.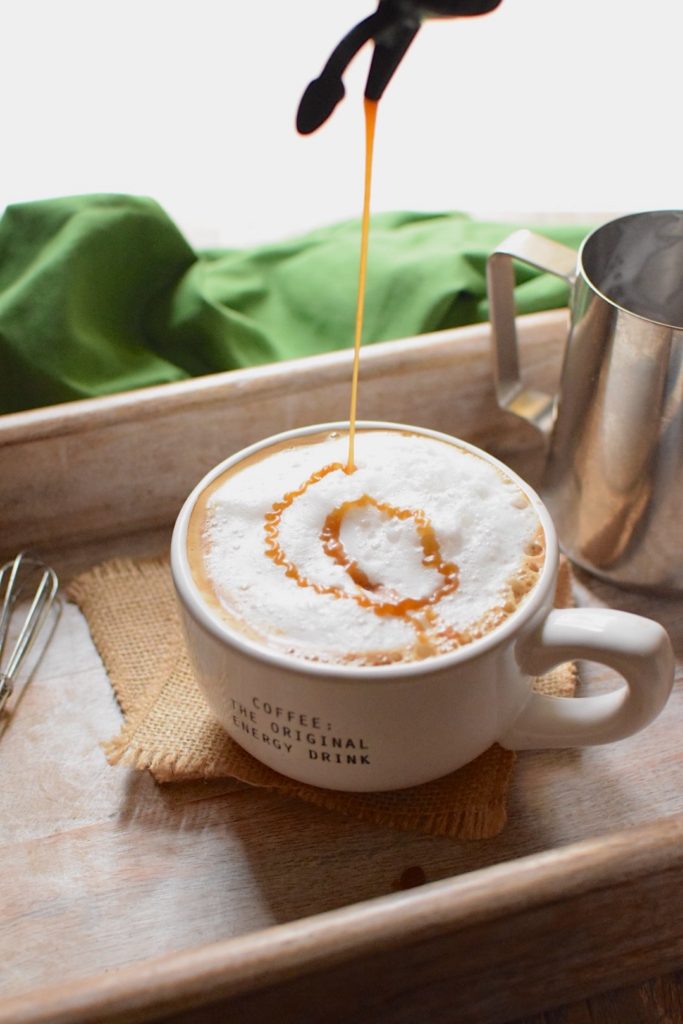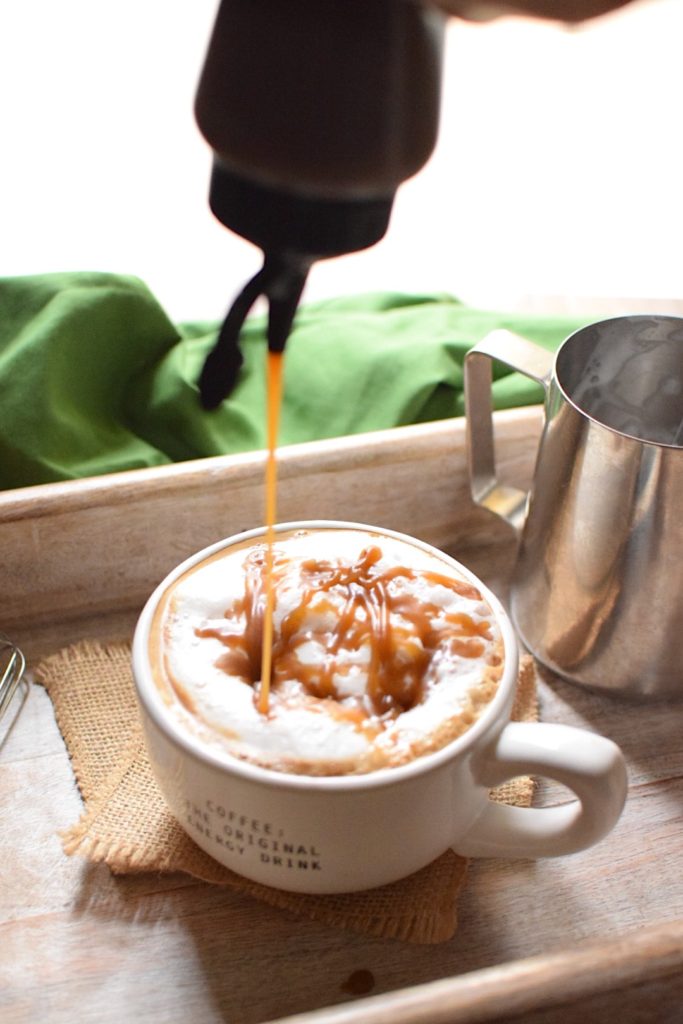 Pregnancy Cravings:
While I was pregnant I craved 3 things:
Deli meat sandwiches,
Margaritas, and
Coconut Caramel Macchiatos.
Of course, all the things you're supposed to avoid while pregnant. But now that i'm no longer pregnant, I've created my own vegan caramel sauce. I brew my own coffee, add my Easy Vegan and Sugar Free Creamer and top it off with a drizzle of this caramel sauce. Seriously, can't beat it!
Here I am, 36 weeks pregnant 🙂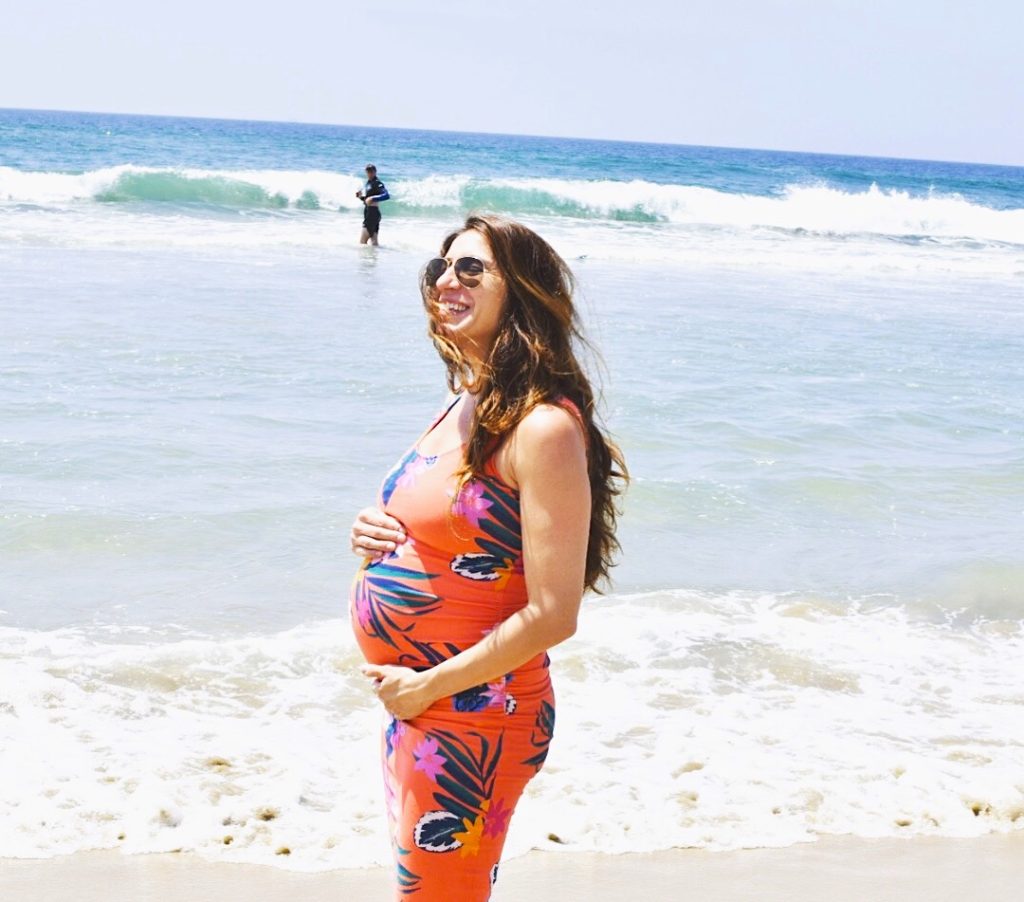 Better ingredients:
What I love most about this recipe is the quality of ingredients that are used. Instead of refined white sugar I've used coconut sugar, pure maple syrup and sweetened condensed coconut milk. Coconut sugar and maple sugar still contain some nutrients and fiber making them better options when choosing a sweetener.  Keep in mind that store bought sweetened condensed coconut milk does contain cane sugar, but if you make your own with my Homemade Sweetened Condensed Coconut Milk recipe, even that can be refined sugar free!
P.S. This recipe also calls for coconut oil, but grass-fed butter works just as well for a non-vegan version.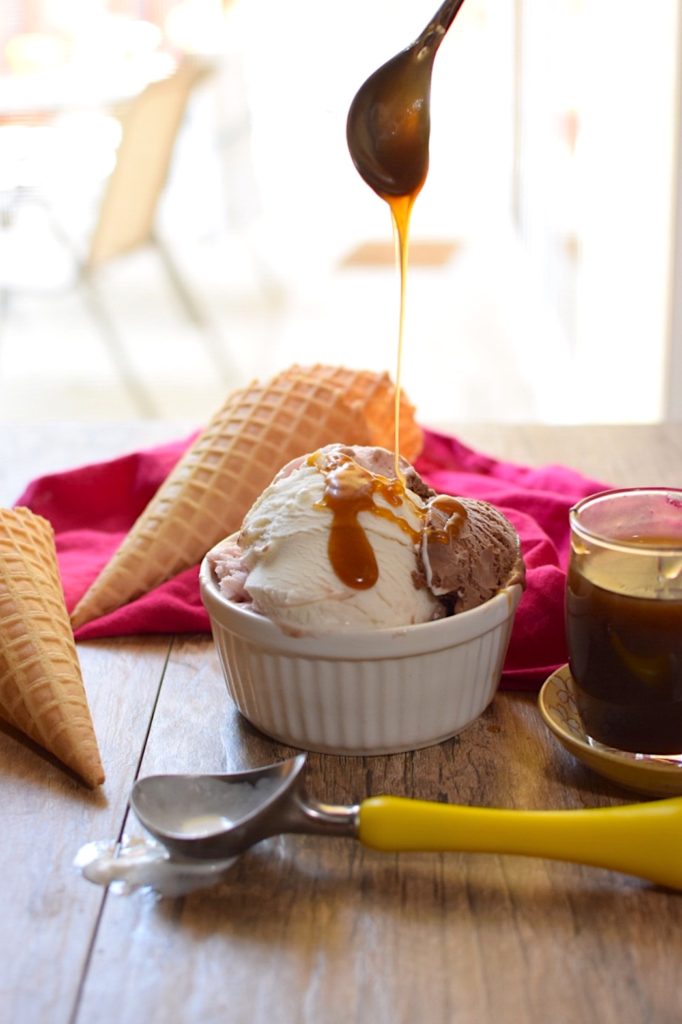 A couple notes about storage:
I let the caramel cool and then store it in a BPA free squirt bottle so I can drizzle it on my coffee or ice cream.
Since coconut oil solidifies when cold, this should be stored countertop and not in the refrigerator. Otherwise the sauce wont be able to squeeze out nicely like shown above. But don't worry, stored countertop, this should still last several weeks.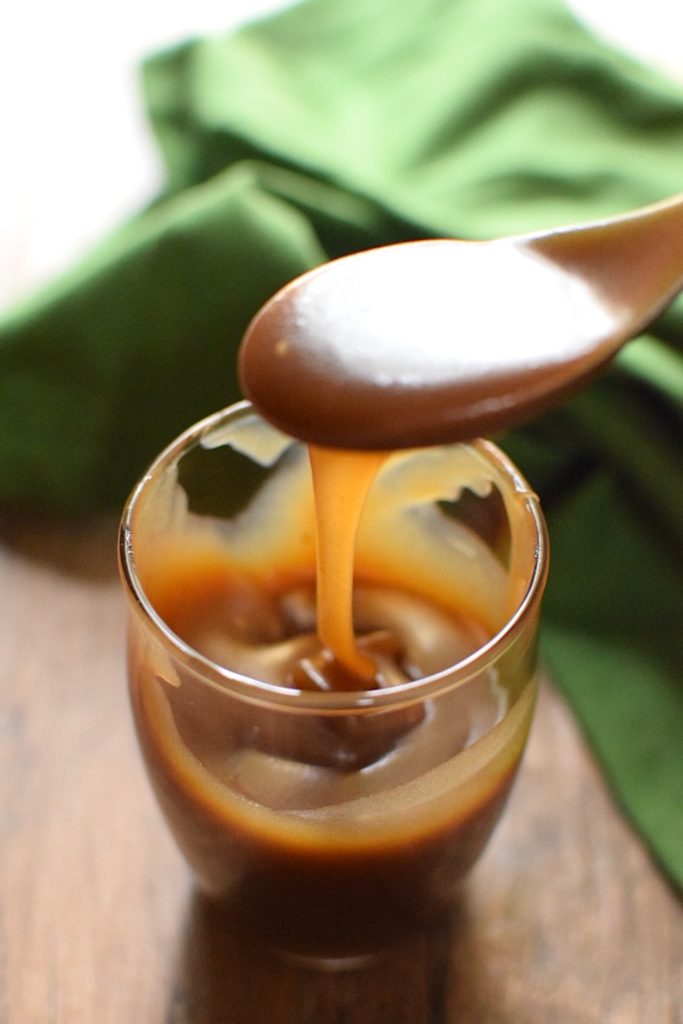 Homemade Vegan Caramel Sauce Recipe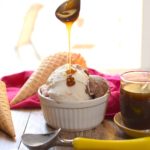 Homemade Vegan Caramel Sauce
dessert, vegan, gluten-free
Ingredients
1/4

cup

coconut oil

or grass-fed butter for a non-vegan version

1/4

cup

coconut sugar

or maple sugar

1/3

cup

maple syrup

1/2

cup

sweetened condensed coconut milk

option to make your own

1/2

teaspoon

vanilla extract

gluten free

2

pinches

sea salt
Instructions
Combine all ingredients in a small saucepan and bring to a gentle boil over medium heat. Whisk while gently boiling for exactly one minute.

Carefully remove from stove and let cool before placing in BPA free squirt bottle or other sealed container.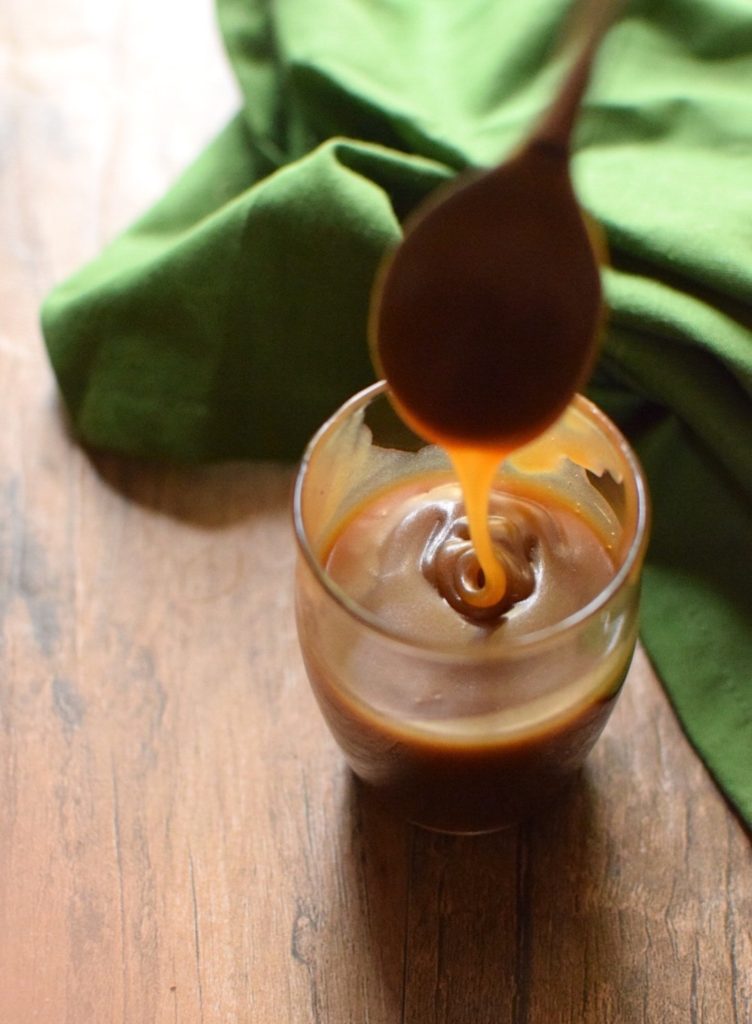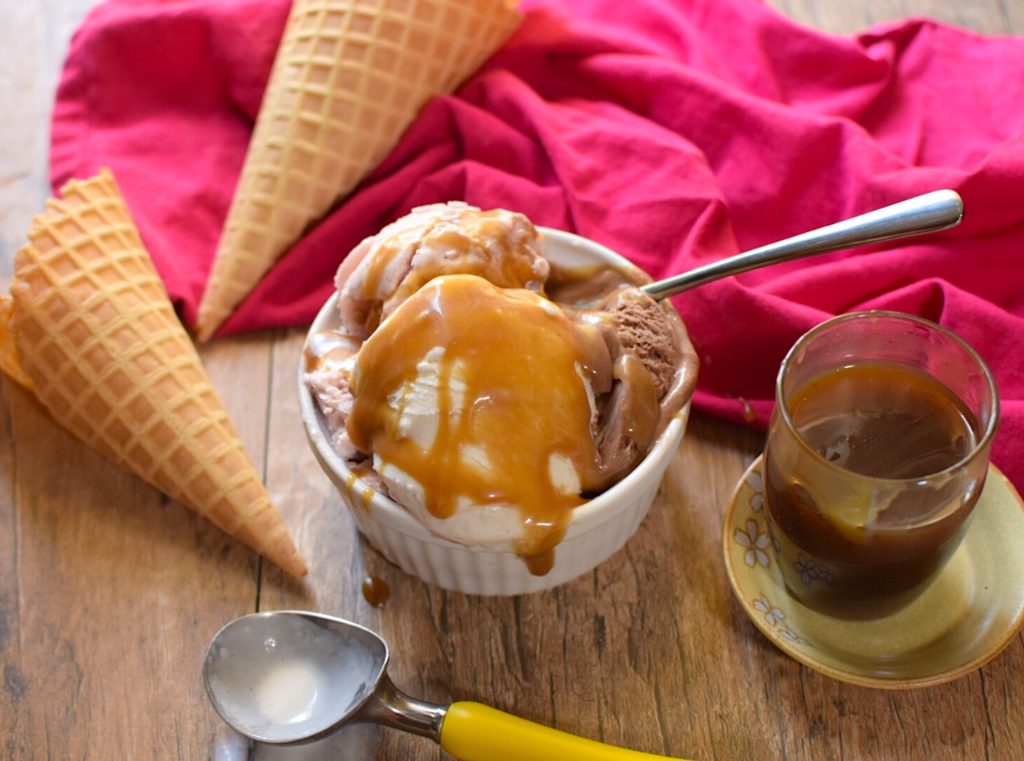 //
Thinking Of Going Vegan But Not Sure Where To Start? Check Out Our One Week Vegan Meal Plan, Complete With Grocery Lists And Recipes!