A delicious candida diet snack recipe using Sunflower seeds to make a "cheese" dip. Great served with veggies, seeded crackers or on top of soup and chili.
Sunflower Seeds
Sunflowers are more than just bright and pretty things blowing in the wind…they also happen to produce some very small, but very powerful sources of energy.  I'm talking about sunflower seeds!  Ya know, the kind you ate as a kid at a baseball game you got dragged to?  (Wait, was that just my experience?  Do people actually like baseball??  Kidding!)  Despite living in Los Angeles for the past 15 years, I still remain a Red Sox fan! Okay, let's get down to today's ingredient at center stage: sunflower seeds!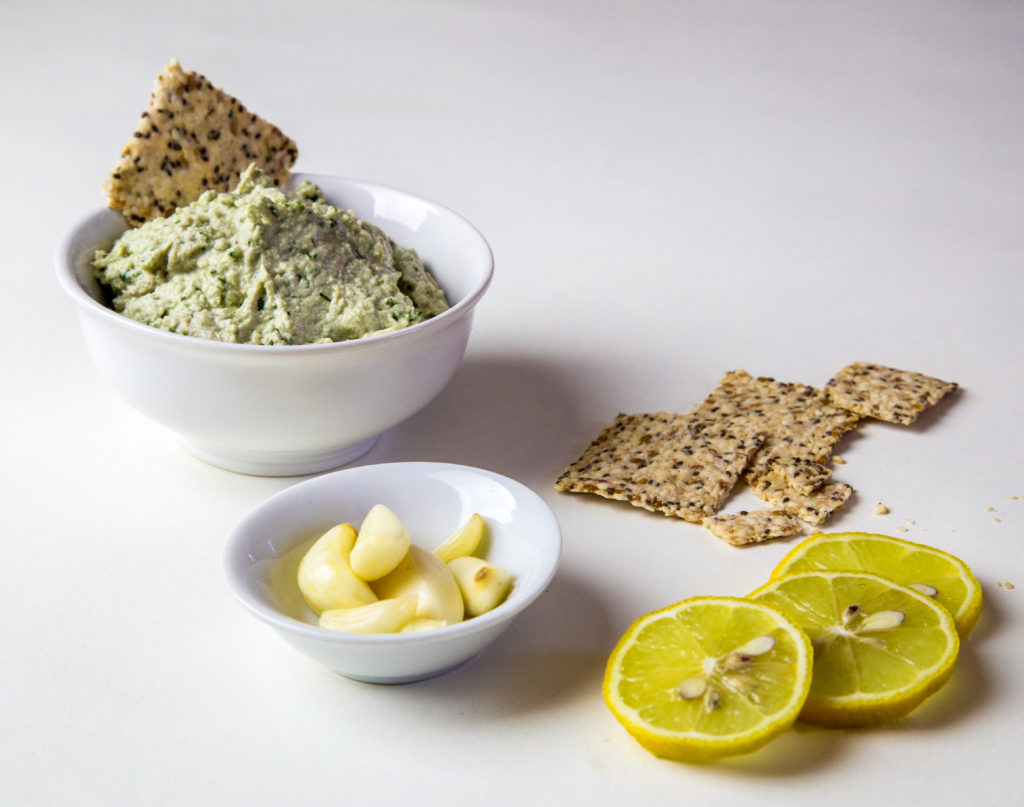 Good for your health!
Sunflowers are already such cool oddities, right?  They're like the largest flowers ever and many grow taller than an average adult human!  Just looking at them makes us happy.  Well, their seeds make them even cooler.  Once a sunflower has had its time in the sun and begins to wilt, seeds actually form right inside the flower itself.  The middle part of the flower head (full of small things called "Achenes") begins to produce dozens of seeds that can be plucked out (by birds and squirrels and such) or brushed off by us.  These seeds are super healthy, providing us with an abundance of Vitamin E and folate, crucial to maintaining cardiovascular health, magnesium, vitamin B1, copper, and Selenium, a powerful antioxidant. 
Ok, this is all good and well, but how do we get more sunflower seeds into our diet?  (I mean, I can only snack on them for so long…) 
Here are some ideas to get more sunflower seeds into your diet:
add them to oats, yogurt, or muesli for breakfast
toss them on a salad for some extra crunch
sprinkle them on a hearty, chunky soup
when bread-coating chicken or fish, use ground nuts and sunflower seeds instead
replace peanut or almond butter with sunflower seed butter (can be bought or home-made)
blend them into a pesto sauce

 

bake them into bread, muffins, or energy balls
make my "Cheese" dip recipe below and add to a baked potato, top a chili or a soup, or use as a veggie dip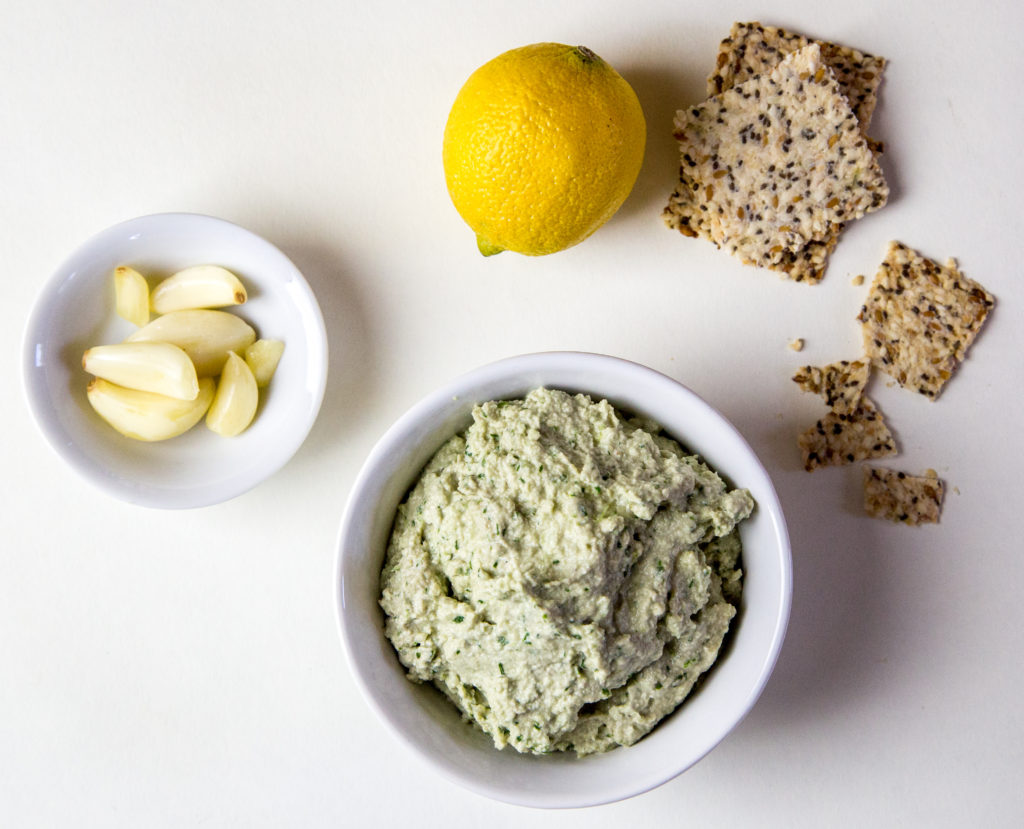 Candida Diet Snack Recipe
There are actually several reasons this dip recipe fits a Candida Diet. For starters, it's dairy free, but more than that it's also free of soy, yeast, corn and cashews. If you've made vegan "cheeses" in the past you may have noticed that cashews are heavily relied upon. That's because they're salty yet sweet, meaty and become velvety smooth when blended. The thing is, cashews should be avoided in the first couple months of a candida diet. Although most nuts are acceptable, cashews pistachios and peanuts (which are actually legumes and not nuts) are thought to be too starchy for the beginning stages of a candida diet. With this in mind, I ditched the cashews and created a vegan "cheese" dip recipe using sunflower seeds as the star of the show.
How to store sunflower seeds
One last note on how to store sunflower seeds:  Seeds, especially in their raw form, can go rancid.  If left exposed to air and sunlight, they can spoil quite rapidly, even within a few weeks.  Sunflower seeds can be kept in an airtight container and stored in a cool, dark place, like a man-cave (joking) or a pantry.  This storage method will keep them fresh for about 2-3 months.  You can also store them in the freezer to last a year or more, but be very mindful to keep them in an airtight container.  If moisture or freezer burn get to your seeds, they could become soggy and spoiled.  My recommendation is to keep them in an airtight container in the fridge.  That way, they won't need any defrosting and can last up to a year.  
Vegan Sunflower "Cheese" Dip Recipe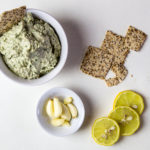 Anti-Candida Sunflower "Cheese" Dip 
Makes about 1-2 cups
Ingredients
1/3

cup

filtered water

plus more if needed

Juice of 1 large or 2 small lemons

about 2-3 Tablespoons

1

Tablespoon

apple cider vinegar

1

cup

raw

unsalted sunflower seeds

2

medium size garlic cloves

1/4

teaspoon

sea salt

Pinch

of black pepper

1-2

teaspoons

of fresh or dried herb of choice

such as cilantro, dill, green onion, or parsley.
Instructions
Place all ingredients (except for the herb of your choice) into a blender, liquids first.  DO NOT add the herb at this time as it will probably turn the whole dip green!  Starting on a low speed, start to blend and then slowly increase the speed to a high speed.  You may need to stop and scrape down the sides occasionally.  If the dip appears very chunky and has a hard time blending, add 1 Tablespoon of filtered water at a time and then continue blending until your dip is smooth and creamy.

Lastly, add your herb of choice and blend again for about 3 – 5 seconds to evenly combine.  This will last 5-7 days refrigerated.
For more recipes that fit an Anti-Candida Recipe, check out our latest Digital Cookbook, Everyday Recipes for Your Candida Diet. Over 100 recipes that fit a Sugar-Free, Yeast-Free Diet!