A rich and creamy nut milk recipe that uses brazil nuts at its base. This selenium rich nut milk helps support a healthy thyroid. It's also vegan, sugar-free and heart healthy too.
You're probably already familiar with non-dairy "milk" made from almonds, brown rice, coconut and soy. But today we're shaking things up and using brazil nuts as the base to make a tasty milk alternative that's loaded with health benefits.
Easy to make with no preservatives:
Nut milk couldn't be easier to make when you have the right equipment. A high powered blender, such as a Vitamix, and a nut milk bag, cheese cloth or a fine mesh strainer are a must. Keep in mind, if your strainer isn't fine enough, you'll end up with gritty milk. If you are using a mesh strainer, I suggest straining several times to get your nut milk as smooth as possible! Since there aren't any preservatives, it won't have a very long shelf life. Sealed in the fridge in an airtight container, it should last about 4 – 5 days.

The Scoop on Brazil Nuts:
Brazil nuts are those big, banana shaped nuts you often see if nut mixes. They're large and crunchy with a rich and buttery taste. Brazil nuts are high in protein, fiber, copper and magnesium, and they are considered the best food source of selenium in the world! Brazil nuts are thought to help with hormonal balance, bone and dental health, lowering cholesterol and protecting your skin. That's a pretty powerful nut!


Special Note
Brazil nuts contain such high levels of selenium that you'll want to be mindful of how many you're consuming each day. It is possible to get TOO MUCH of a good thing. Too much selenium can cause fatigue, stomach upset, and even hair loss. So don't overdo it. About 1/2 cup of Brazil nut milk 2 – 3 times per week is good.
Homemade Brazil Nut Milk Recipe: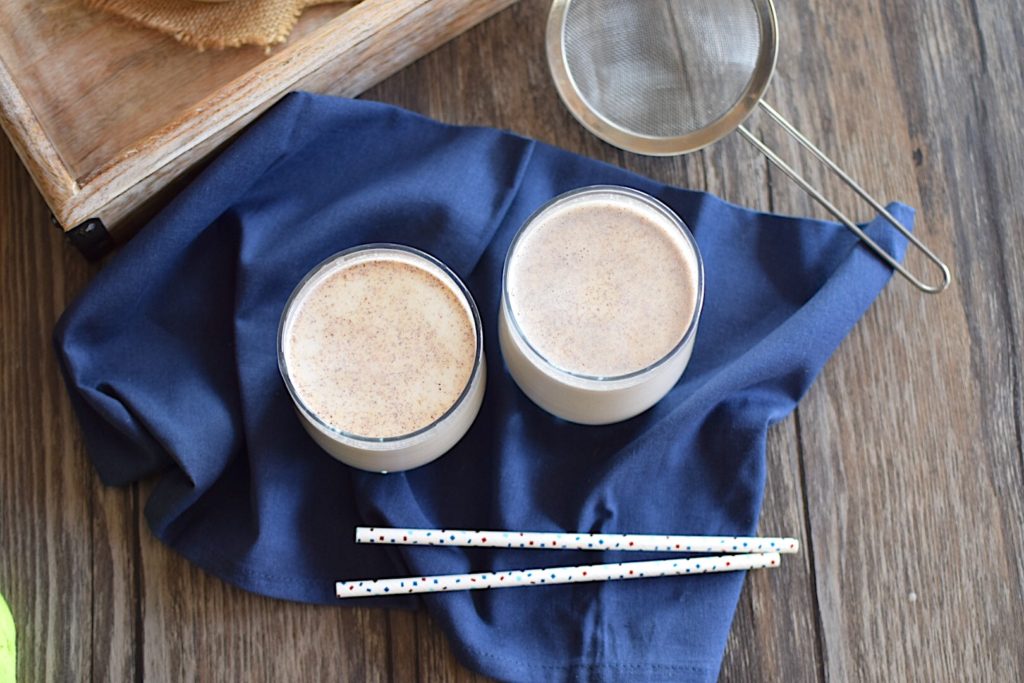 Vegan Brazil Nut Milk
Vegan | Anti-Candida | Gluten-Free
Ingredients
2

cups

brazil nuts

soaked in filtered water up to 4 hours

1

vanilla bean

pinch

sea salt

6

cups

filtered water

1

dropper liquid stevia
Instructions
Place the brazil nuts and vanilla bean in filtered water and soak for up to 4 hours.

Next, discard the soaking water and rinse the nuts and vanilla bean in a fine mesh strainer.

Now place this into a vitamix or another high powered blender with the remaining ingredients.

Starting on low speed, blend slowly working up to high speed until you have a creamy consistency. About 1 – 2 solid minutes of blending.

Using a nut milk bag, cheese cloth or an extremely fine mesh strainer strain the pulp out of the milk and discard.  If using a fine mesh strainer, I suggest straining a couple times to get it as smooth as possible.

Store in a sealed glass jar in the fridge for 3 – 5 days.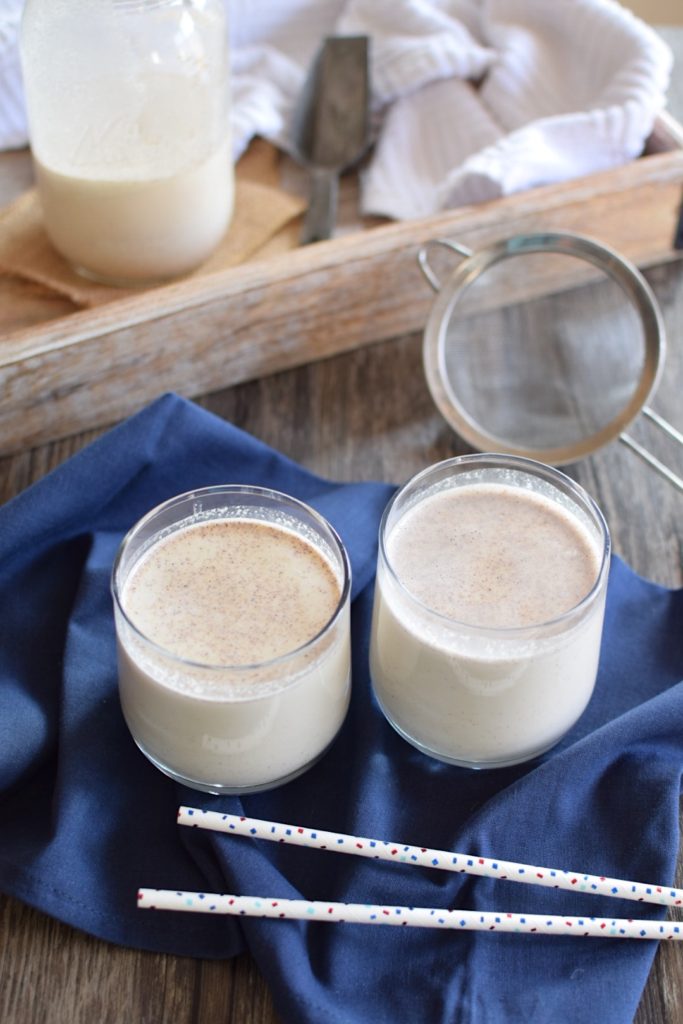 If you like non-dairy milks, be sure to try our Raw Almond Milk Recipe too!