These candida diet pumpkin cookies are soft, fudgy and perfectly sweet. They make the perfect snack or dessert while on a candida diet.
Sweet Cravings
There's nothing more frustrating than trying to stick to an Anti-Candida diet and not knowing what to eat. Even more so when you're hungry All Day Long! Even worse is having sweet cravings and not being able to satisfy them, which leads you to overeat. I know, I remember that feeling all too well. It's overwhelming, frustrating and worst of all isolating. If only I had access to all of these healthy and delicious recipes back then, my journey with candida would have been much easier to deal with.
My wish is that you don't have to experience the frustrations I did, and these candida diet pumpkin cookies are here to help with that. And maybe you'll enjoy some of the recipes so much that you begin to prefer this way of eating. Wouldn't that be amazing.
Let's talk a little bit about the ingredients so you know exactly what you're working with.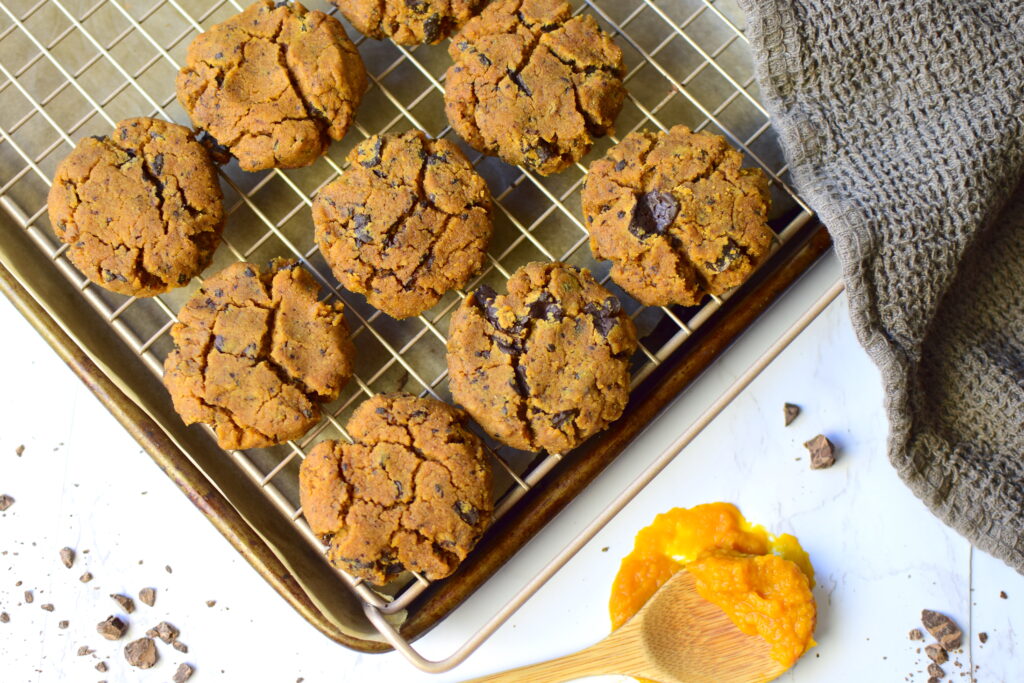 Xylitol, a sugar free sweetener
If you're on a candida diet, it's time you got familiar with xylitol. Xylitol is a sugar alcohol that can be found in most fruits and vegetables. It's most commonly sourced from either corn or the Birch Wood Tree. Since it's strongly recommended to avoid corn while following a Candida Diet, finding a xylitol brand that is sourced from Birch Wood, like Morning Pep Brand, is the better choice.  Gentle reminder here that you always need to read labels. 🙂
Xylitol does not spike blood sugar like cane sugar, which makes it a desirable sweetener for diabetics and those on a candida diet, and it has also been shown to improve dental health. You can use xylitol to replace granulated sugar in most recipes with a 1:1 ratio. The only difference I have noticed when baking with xylitol is that it tends to make baked goods like pancakes and cookies spread a little bit more.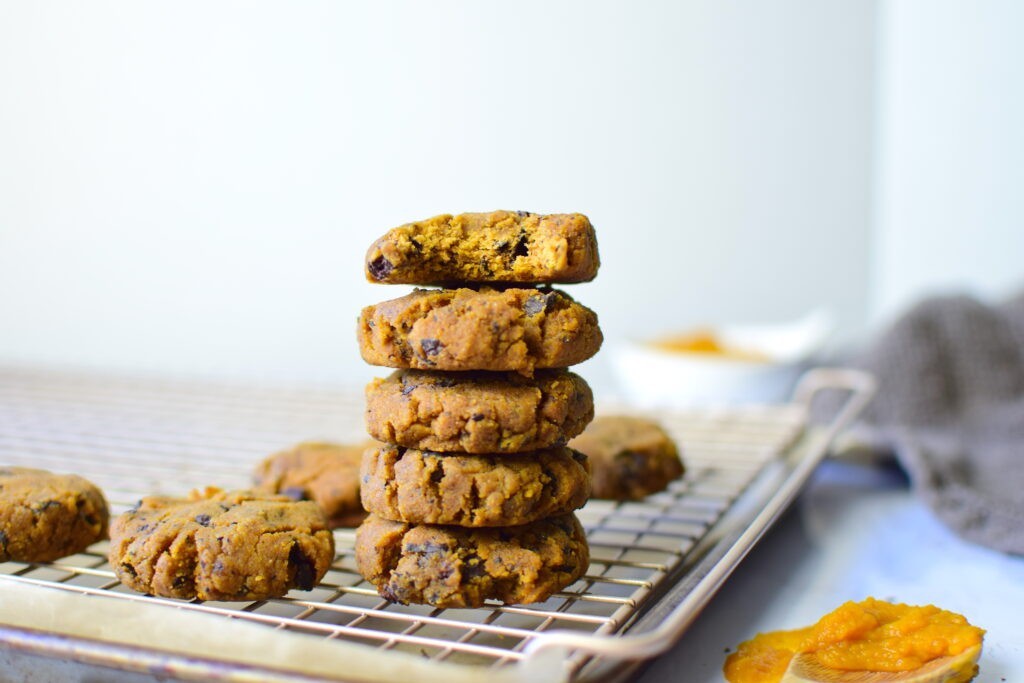 When using Xylitol, keep in mind…
Xylitol is safe for humans, but can cause a mild laxative effect like other sugar alcohols when ingested in large amounts. So if you find yourself running to the bathroom, you may have eating one too many cookies. For dogs, however, xylitol can be harmful since it interacts with them differently than humans. Please don't let leave these cookies or any other good made with xylitol in your pup's sight.
Grass-fed Butter
There was actually a time when I was afraid of butter and never used it. I thought it was bad for me and considered it "junk food." I had no idea about all the benefits it had to offer. It's a great source of Vitamin A, has anti inflammatory properties and is good for your brain. But I'm not talking about Margarine or I can't believe It's Not Butter or even conventional Butter here. I'm talking Unsalted Organic, Grass-Fed Butter. Once I started working with Naturopath Ann Boroch, she changed my relationship with organic grass-fed butter and I haven't looked back since.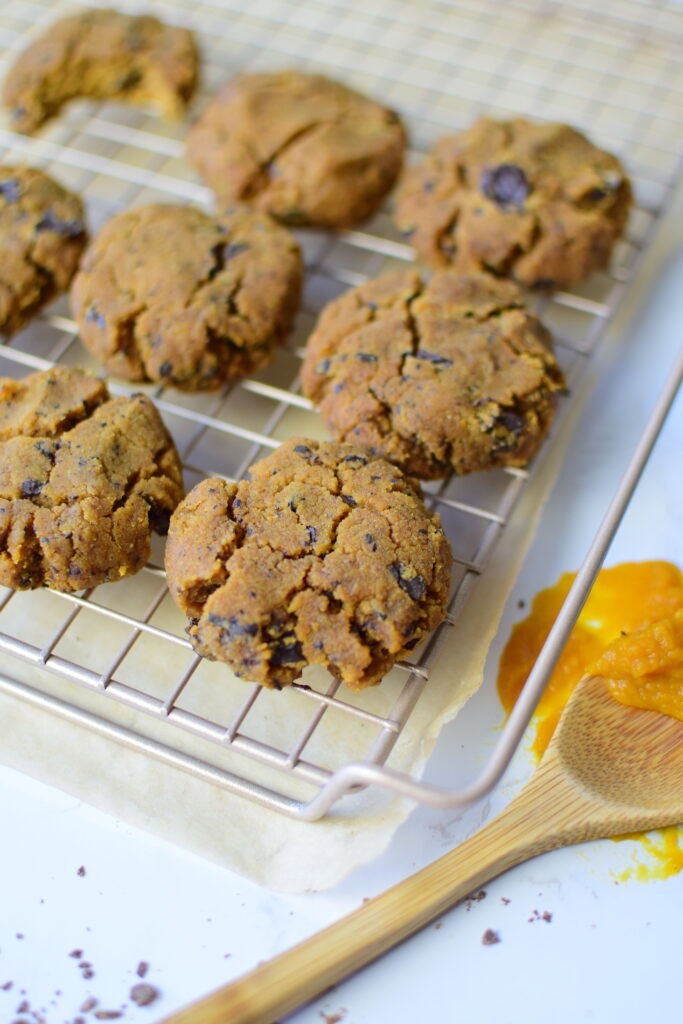 Cacao Paste, Naturally Sugar-Free
Cacao Paste, also known as Cacao Liquor, is unsweetened chocolate that is produced by grinding cacao nibs to a smooth liquid state. I love using cacao paste when baking for myself and anti-candida diet clients because it contains no sugar but can satisfy that chocolate chip craving. It's smooth and has a nice crunch, all without any sugar.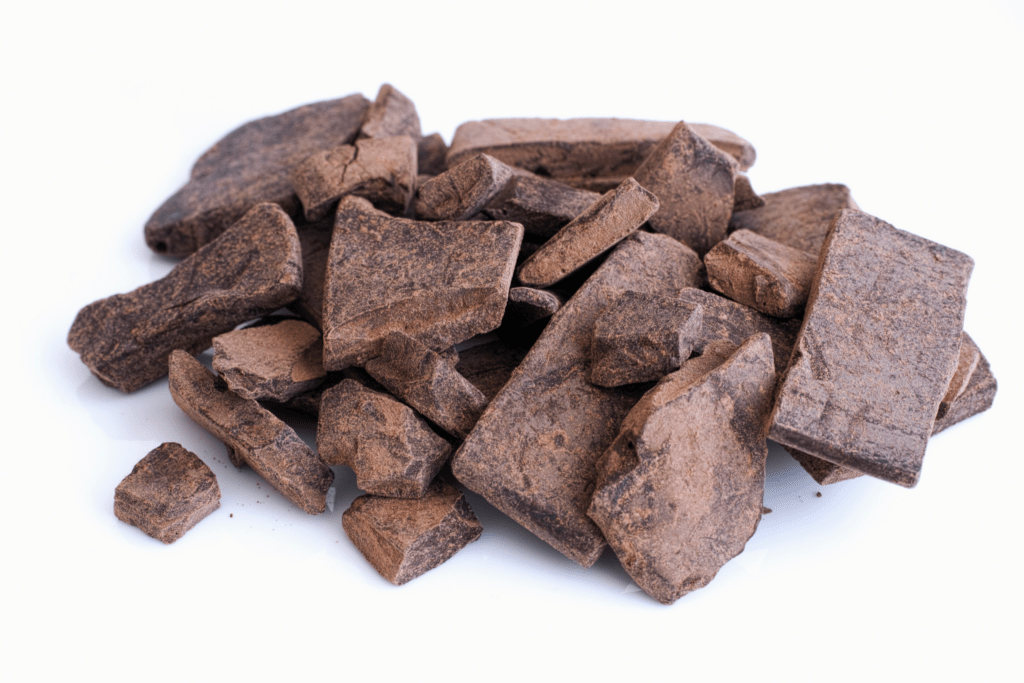 Some final Notes:
Lily's Stevia Sweetened Chocolate Chips can be substituted for cacao paste in equal amounts.
Finally, if you aren't following a sugar-free/Candida Diet, you can substitute coconut sugar (or your favorite granulated sugar) for xylitol and your favorite chocolate chips for cacao paste in equal ratios.
Okay, let's make some Candida Diet Pumpkin Cookies!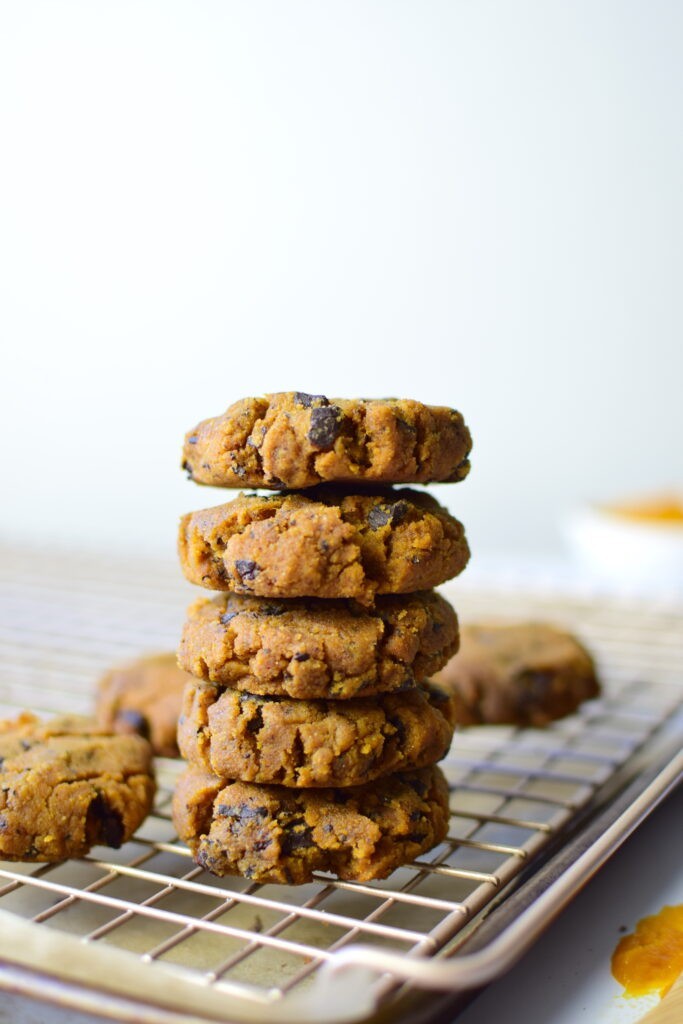 Sugar-Free Pumpkin Cookies: Anti Candida
Anti-Candida | Gluten-Free | Paleo
Ingredients
Dry ingredients
5

Tablespoons

coconut flour

1/4

cup

arrowroot or tapioca flour/starch

1/4

cup

xylitol

Xyla brand recommended*

1/2

teaspoon

ground cinnamon

1/4

teaspoon

baking soda

1/4

teaspoon

xanthan gum

or guar gum

1/4

teaspoon

sea salt
Wet ingredients
1/3

cup

organic pumpkin puree

canned pumpkin

2

Tablespoons

grass-fed butter, melted

or coconut oil for vegan option

1

egg

10

drops

liquid stevia
Fold in
1/4

cup

cacao paste or cacao nibs

chopped**
Instructions
In a large mixing bowl whisk together all of the dry ingredients to remove any lumps. In a smaller bowl whisk together the wet ingredients. Pour the wet into the dry and switch to a spatula to combine. Fold in the cacao paste and cover the bowl with plastic wrap. Place in the fridge for about 30 minutes to chill.

Preheat your oven to 350 degrees F. and line a baking sheet with parchment paper. Scoop about 2 heaping Tablespoons of batter at a time and form into a ball with your hands. Place on prepared baking sheet and flatten slightly with your hands. These cookies will not spread.

Bake for 8 - 10 minutes. Let cool and enjoy! I find these are best stored and enjoyed straight from the fridge.
Recipe Notes
*If you are NOT following a sugar-free/anti-candida diet, you can substitute coconut sugar or another granulated sugar here.
**Option to use stevia sweetened chocolate chips for a candida diet or your favorite chocolate chips for all other diets.
You can find more recipes like this in my Candida Diet Cookbook "Everyday Recipes for Your Candida Diet". Available in Digital and Paperback.